Best Gaming Chair for League of Legends [LoL] – Buying Guide Review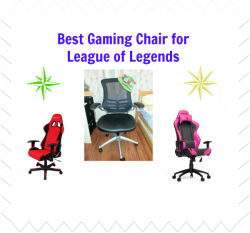 Hey fellow summoners! I am sure plenty of you watch the NA/EU League Champion Series(LCS) and have spotted one of these legendary chairs: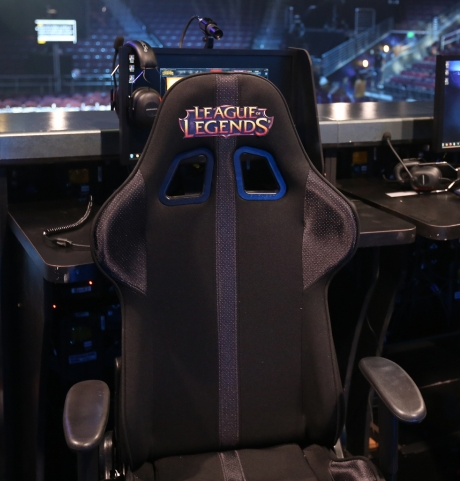 Source: Shopify
This gaming chair is from the DxRacer series which are often used for big gaming events(CS: GO, LoL, Dota 2 etc). We will be getting into that in just a bit.
What Makes a Good Chair for League of Legends?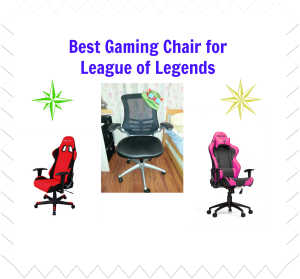 Now we are going to go over the important things you should know that factors into buying a chair for your gaming needs.
Height and Width – Since everyone is of different shape and sizes, it is important you look at the size of the chair. Most of us are online shoppers, so you won't get to see how big it looks. The chair width you should be looking at must be around 20-32 inches. Unless your butt is like Nicki Minaj's, then maybe you need 35+ inches. As for the height of the chair, most are adjustable so you will not have much trouble with them. However, if you are on either extremes of either begin too short(shorter than 5 ft or taller than 6'3), then you will have to be picky with height of the chairs.
Arm Rests – I don't think you would want to play League without arms rest. It can be incredibly tiring without it, especially if you are grinding 3-5 hour sessions of league games. A good arm rest should be flat and has a soft cushion to make your arms rest comfortably.
Back Pad – This is the padding area where your back rests. This is also a very crucial part of the chair. I personally like wire mesh type padding so that I don't sweat on my chair during summer time. However, some others like the full sofa type cushion padding that is more comfortable during cold winter days.
Adjustable Height/Back Rest – Almost any decent chair will have this. The key is to pick one that is able to adjust easily and last longer. The cheaper chairs will generally have a lower quality setup and could break easily if you are not careful. As they say "you get what you pay for" certainly holds true here.
Top 3 Best Gaming Chairs for LoL
DX Racer FD01/NE Racing Bucket Seat Office Chair Gaming Chair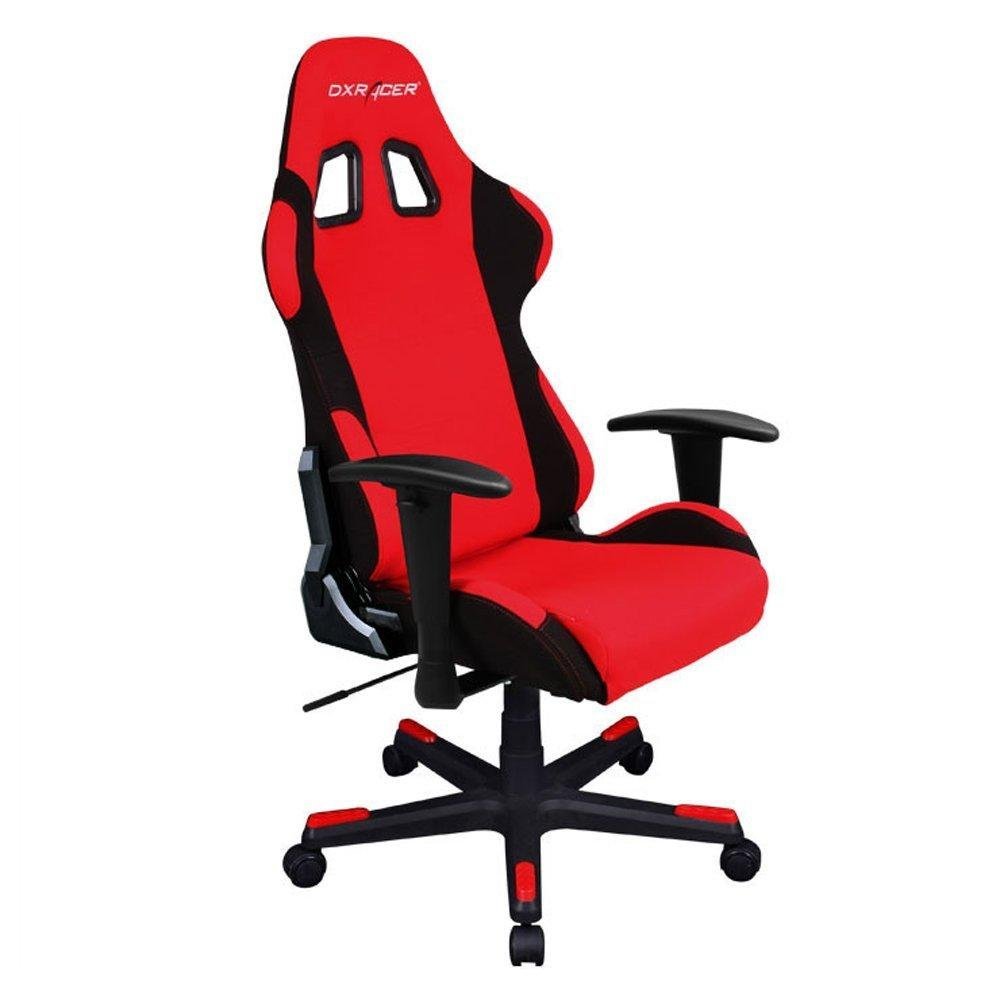 Price: ~$280 to $340 USD
Ergonomic design– more efficiently and comfortably

Patent race car seat breathable material Fabric

Extra higher backrest to save neck and spinal, Flexible seat back with adjustment

Special soft armrests with adjustment protect shoulders and wrists

Heavy duty base with latest footrests
This is the model that we have been talking about earlier. It is one of the best chairs available in the market right now for competitive gaming(Dreamhack, LCS) and rightly so. The quality of material they use is very high quality. With breathable fabric, you don't feel the seat being too hot or cold despite the weather temperature. They also come in a variety of colors – green, red, grey and blue. The back rest is adjustable and reclines downwards to your liking if you want to rest. The chair comes default at upright position and promotes proper posture for gaming. The two holes that you get on the back seat can fit a chair pillow for even more comfort. Most other chairs don't offer that. Wanna feel and play like the pros do? Then DX Racer FD01 is your chair.
LexMod Attainment Office Chair with Black Mesh Brown and Leatherette Seat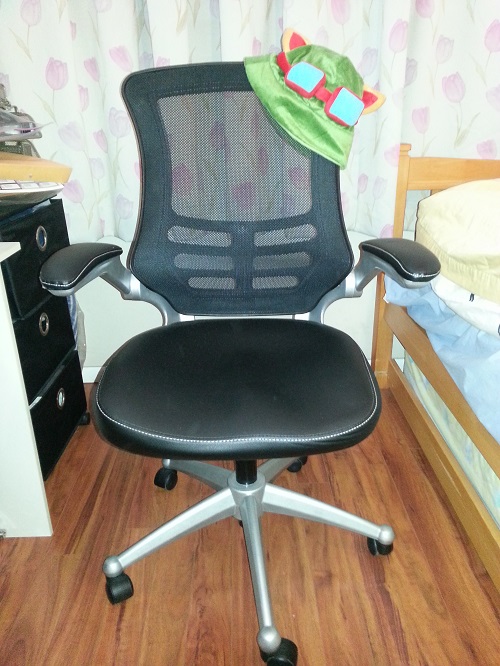 Price: ~$120 USD
Breathable mesh back

Sponge seat covered with black leatherette

Flip-up padded arms

Seat tilt with tension control

Adjustable Seat Height
This is the chair that I use to play league. Yes, I do wear the Teemo Hat when I play the game during cold winter days. If you love Teemo, you hate him too. It is a love-hate relationship. For the price of $120, you get significantly less bang for your buck, but it gets the job done. I have had this chair for almost 6 months now. So far, all parts of the chair are working fine and have not shown any signs of wear and tear just yet. There isn't an adjustable back rest, so for those that want to lean back like fat joe and the terror squad, you will be disappointed. What I do like about the chair is that it fits my desk at the right height when I set it to the highest height available. The arm rest is leather and is very comfy. It keeps my arms straight and aligned with the mouse so I won't strain my wrists. The breathable mesh back is also there to prevent you from sweating too much during hot summer days. I think if you don't want to spend too much on a chair, then this is something I would recommend.
Vertagear Racing Series S-Line SL2000 Ergonomic Racing Style Gaming Office Chair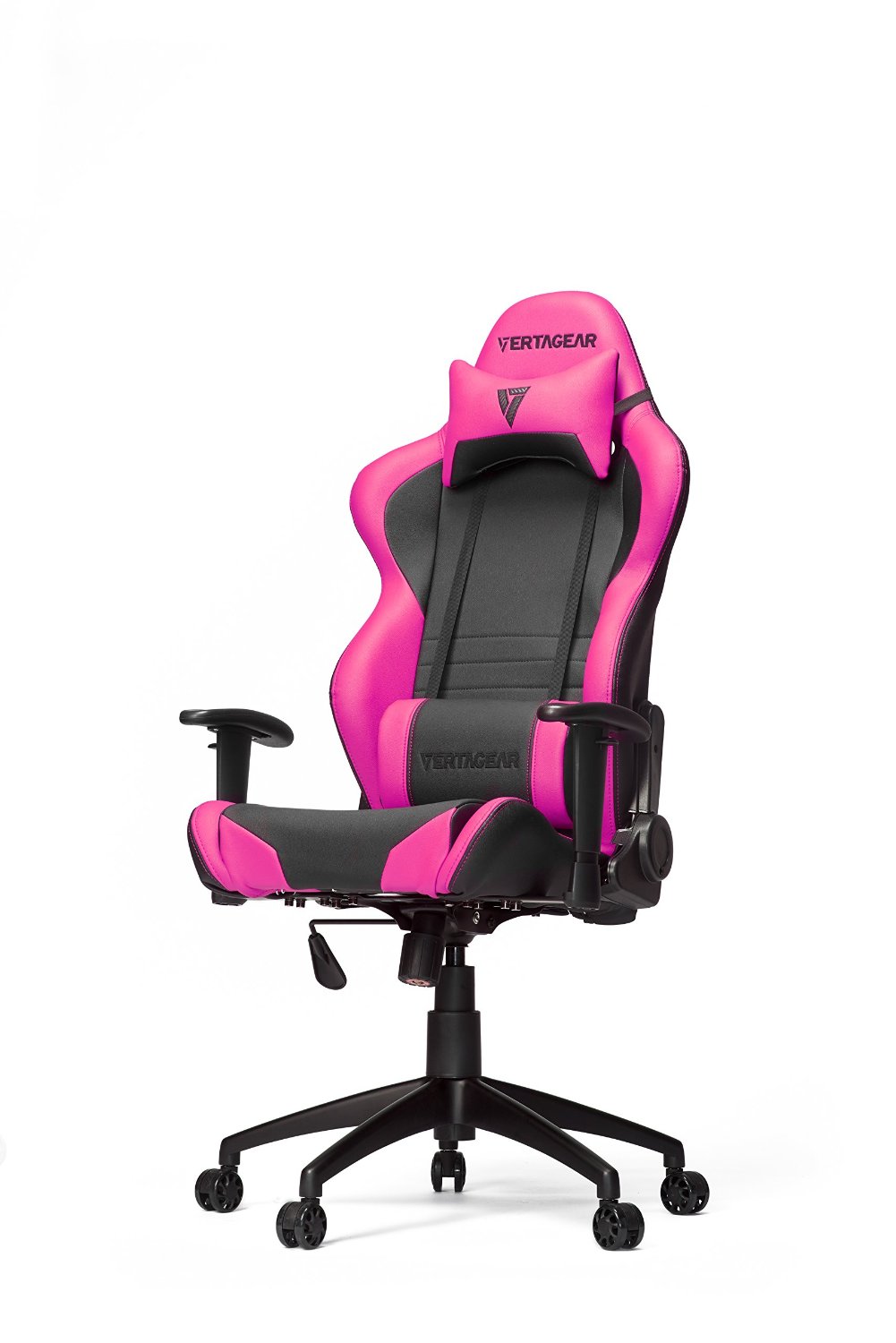 Price: ~$300 USD
Adjustable back – Features independent back angle option up to 170 degree

The SL2000 is made of high quality PVC leather, which makes it extremely durable and gives the chair a luxurious look.

The SL2000 is constructed from a steel frame that assures a solid structure.

Tilting feature with adjustable resistance and locking system

Soft-glide Wheels is formulated for a quieter operation and greater resistance to foreign objects and debris.
Oh boy, this chair is probably one of the better high end chairs for gamers. Unlike the DX Racer series, this comes with the comfy pillow rest. If you love leather chairs, then this is the perfect chair for you. The DX Racer series isn't made from leather, so some might not like that. This is perfect for 8 hour + League sessions due to the breathable material used. It dissipates heat and you won't need to get up for a short period of time to wait for the heat to "leave". As for assembling, this varies from person to person, but for the most part, you will not have trouble assembling it. The instruction manual does the job just fine. Keep in mind this chair is quite heavy at 50 pounds. If you don't like pink, there are other colors like red and black.
If you are under a budget, you should check out my budget chair under 200 dollars recommendations.