Toy Blast Guide [Tips and Tricks]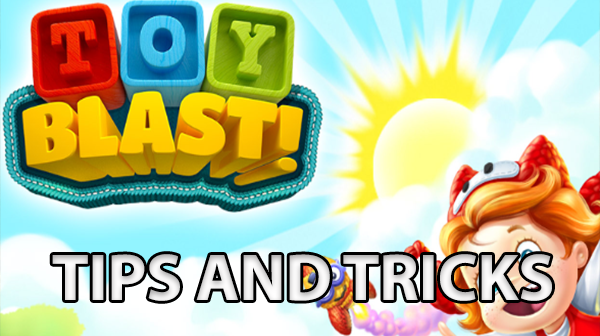 Toy Blast is here! Welcome to our tips and tricks guide to help you blast away those pesky blocks and get some high scores in the game. We'll cover the things you should look out for and some methods on how to easily beat stages.
Pay close attention to blocks.
You may or may not have noticed this but the game gives you several hints on what your blocks can do. Either shaking and shining a possible combination for you to explode or by showing you a out line of the type of special your blocks will turn into.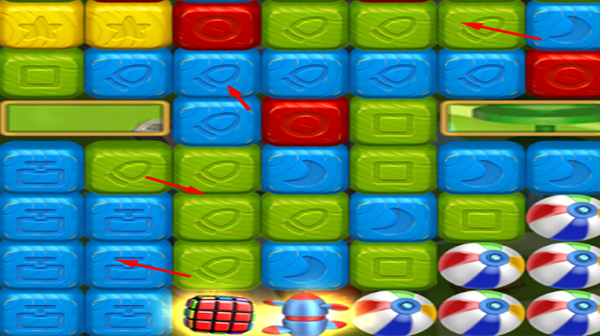 When 5 or more blocks of the same color are connecting, their icon will change and then you can convert them into a special ability. This gives you a great advantage to clearing the board quickly.
Combos Specials
Specials have their stand along ability which can be clearing a chunk of blocks from the board, or clearing individual lanes of their blocks. Where they really shine is when you manage to get two or more specials of various types together.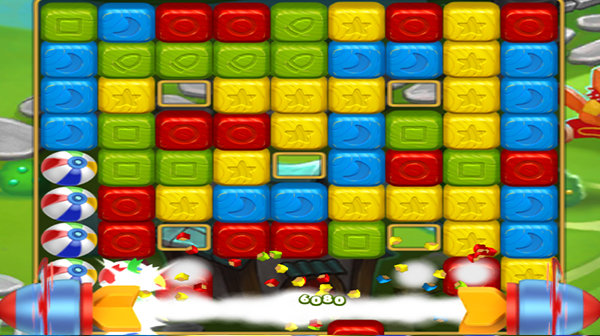 They will start glowing meaning they are linked, when you use one of them, both of the specials will be combined into a powerful block clearing special. Some specials don't automatically trigger the other special abilities so look out for that.
Pay close attention to the loading screens as it will give you hints of the possible combo specials you can do with each of the special abilities. Some of the better combos in my opinion come from linking up with the Rubik cube looking special ability, they typically reward you with a lot of blocks being cleared out by this ability.
Clearing Stages
Take a look at your objectives menu on the left side and then get a good layout of your blocks. First you'll want to convert as many blocks as you can into special abilities, then start clearing towards your goal objectives. Save any active special on the right side bar until you get down to your last few moves and you don't think you will make it, and don't have the coins to get a few extra moves.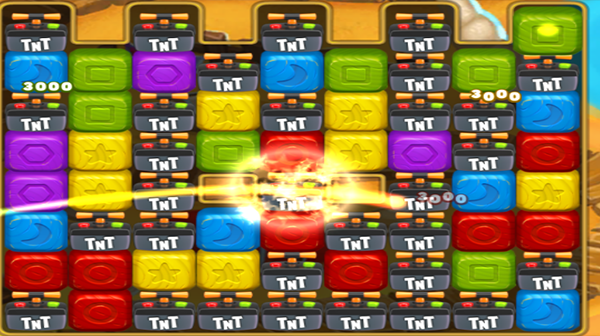 The faster you can clear the stages, the more moves you have left over, when you have moves left over the game clears the board with a few of its own special abilities and increases your stage score by a lot.
Coin Currency
The coin currency used in Toy Blast is very restrictive for a free to play, player. I recommend that you hold onto your coins for as long as you can, do not waste them on buying pregame specials or by buying in game stage specials. The only times I recommend using your coins is when you're really stuck on a level and only when you know it will help you successfully clear the stage.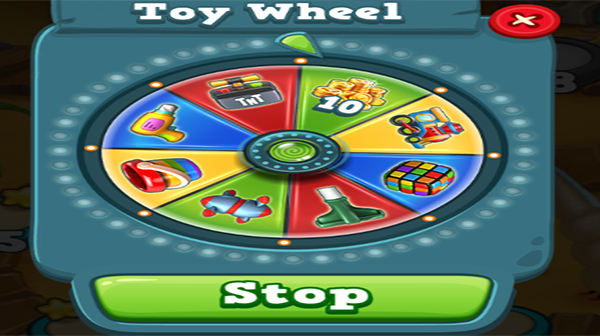 Besides linking up with Facebook, the only other method to constantly get coins is from the wheel spin. The chances of getting coins are low and the cool down for it is a day. So spin the wheel every time it is up so you can collect special abilities and the +10 coin currency if you're lucky.
General Tips and Tricks
You can play Toy Blast on facebook if your device is charging and connecting to facebook will get you 25 coins.
Adding friends from facebook will allow you to ask them for extra lives, just try not to annoy them with request. This is a better option than wasting your coins on buying lives too!
Try to get a double Rubik cube special to clear the entire board of blocks.
The block you tap to make a special is where the special ability will be formed.
Tap a special again to cancel its activation.
Clear maps in as few moves as possible with combos to reach a 3 star clear rating for each of the zones.
If you choose to buy currency wait for the deal underneath the coin icon. The only pack worth buying as a grinding tool is the 300 coin + 2 hour unlimited lives pack.
Be careful with failing stages, you lose a life and you only regain one life every thirty minutes.