10 Similar Anime Like Wotakoi: Love is Hard for Otaku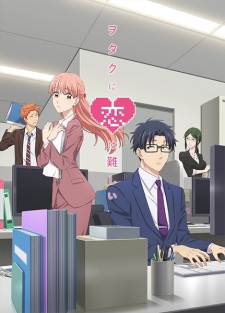 Wotakoi: Love is Hard for Otaku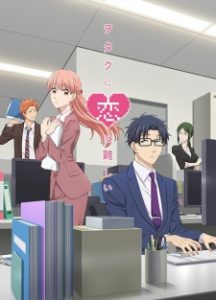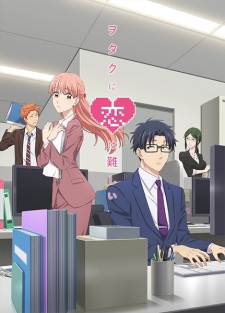 Here are my favorite picks for anime like Wotakoi: Love is Hard for Otaku. Keep in mind the list is in no particular order. Enjoy!
Recovery of an MMO Junkie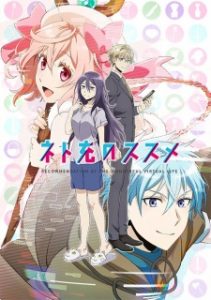 For the first time since graduating high school, 30-year-old Moriko Morioka is unemployed—and she couldn't be happier. Having quit her long-standing job of over 11 years, Moriko quickly turns to online games to pass her now-plentiful free time, reinventing herself as the handsome and dashing male hero "Hayashi" in the MMO Fruits de Mer. With the pesky societal obligations of the real world out of the way, she blissfully dives headfirst into the realm of the game, where she promptly meets the kind and adorable healer Lily. Befriending each other almost instantly, the two become inseparable just as Moriko herself becomes more and more engrossed in her new "life" as Hayashi. Eventually, Moriko adopts the reclusive lifestyle in its entirety, venturing out from the safety of her apartment only when absolutely necessary.
Real Girl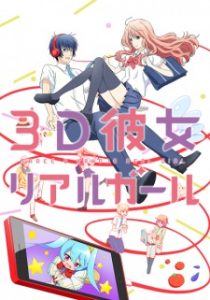 Tsutsui Hikari is an otaku, and he mostly avoids social life. Hikari has only one friend at school, who is also a social misfit, and he is mocked brutally by most of his classmates for being creepy and weird. One day, he ends up having to clean the school pool with Igarashi Iroha, who appears to be pretty much everything he hates in real-life girls. She skips school, has a blunt manner, doesn't have female friends, and seems the sort to be promiscuous. However, she is friendly to Hikari, and even stands up to the people who make fun of him. Hikari's bitterness and trust issues lead him to say pretty harsh things to Iroha, but she never dismisses him as creepy. After a while, it starts to look like Iroha may become his first real-life, 3D girlfriend! Will he be able to handle it?
Servant x Service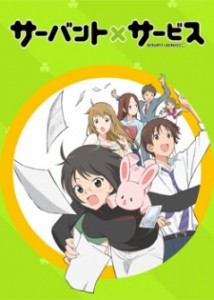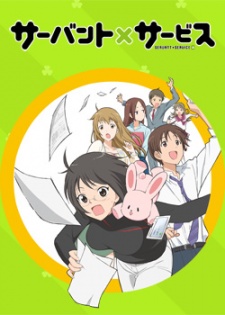 Imagine if three people suddenly found themselves as civil servants of the city Mitsuba. What sort of personalities and drives would they have to push them to seek out such careers? Lucy Yamagami, a serious young woman assigned to the Welfare Administrative Section, intends to use the job as a means of settling a vendetta against another civil servant. Yutaka Hasebe, a flirtatious young man assigned to the First Section of the Welfare Department, intends to slack off whenever he can and have a good time. And Saya Miyoshi, a college graduate assigned to the Second Section of the Welfare Department, intends to simply get through the first job she's had in her life as best she can.
Monthly Girls' Nozaki-kun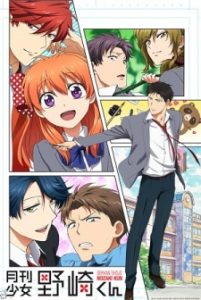 Chiyo Sakura is a cheerful high school girl who has fallen head over heels for the oblivious Umetarou Nozaki. Much to Chiyo's confusion, when she confesses to her beloved Nozaki, he hands her an unfamiliar autograph. As it turns out, the stoic teenage boy is actually a respected shoujo mangaka, publishing under the pen name Sakiko Yumeno! A series of misunderstandings leads to Chiyo becoming one of Nozaki's manga assistants.
Throughout the hilarious events that ensue, she befriends many of her quirky schoolmates, including her seemingly shameless fellow assistant, Mikoto Mikoshiba, and the "Prince of the School," Yuu Kashima. Gekkan Shoujo Nozaki-kun follows Chiyo as she strives to help Nozaki with his manga and hopes that he will eventually notice her feelings.
Gamers!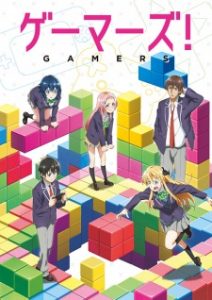 Keita Amano is a typical high school gamer living out an average student's life. One day, however, he has an unexpected meeting with the cutest girl in school that makes him want to disappear without a trace!
This girl, Karen Tendou, is an exemplary student who is proclaimed to be the school's idol. She discovers that Amano is a gamer, and this newfound knowledge incites a passionate desire within her to recruit him into the game club. Upon visiting the club, Amano is forcefully made aware of a side to gaming wildly different than the one he loves so dearly.
Kiss Him, Not Me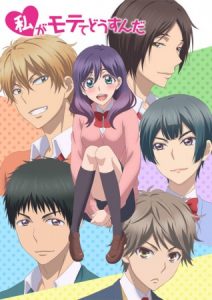 Kae Serinuma is a second year high schooler and an avid fujoshi who secretly ships her classmates, Igarashi-kun and Nanashima-kun. The death of her favorite anime character causes her to become stressed—and loses weight rapidly. Now that Serinuma has become an attractive girl to her classmates, her snarky kouhai Shinomiya-kun, and her senpai Mutsumi, how is she going to deal with them …with her constant BL-filled, fujoshi mind?!
Tada Never Falls in Love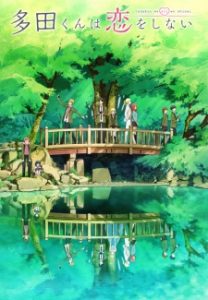 In the story, Mitsuyoshi Tada, a boy who has never known love, is taking pictures of the cherry blossoms in full bloom when he meets Teresa Wagner, a transfer student from Luxembourg. Upon arriving in Japan, she got lost, separated from her travel companion. Mitsuyoshi helps her and brings her to his grandfather's coffee shop.
I Can't Understand What My Husband Is Saying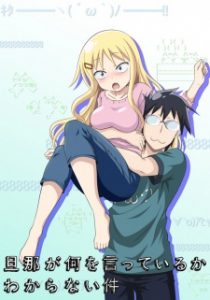 Though they couldn't be any more different, love has managed to blossom between Hajime Tsunashi, a hardcore otaku who shuts himself in at home while making a living off his blog, and his wife Kaoru—a hard-working office lady who, in contrast, is fairly ordinary, albeit somewhat of a crazy drunk. As this unlikely couple discovers, love is much more than just a first kiss or a wedding; the years that come afterward in the journey of marriage brings with it many joys as well as challenges.
Whether due to their quirky personalities or the peculiar people surrounding them, Hajime and Kaoru find themselves caught up in a variety of baffling and ridiculous antics. But despite the struggles they face, the love that ties them together spurs them to move forward and strive to become better people in order to bring their partner happiness.
Welcome to the Ballroom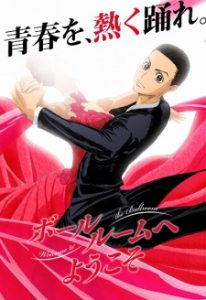 Tatara Fujita is a shy middle schooler who has no particular plan for the future. He has gotten through life by avoiding any kind of confrontation and blending in with the crowd. But blending in isn't enough to get out of trouble, as some bullies harass him for money. Luckily, he is saved by a man named Kaname Sengoku.
Kaname invites Tatara to his dance studio. Although he would normally never set foot in such a place, Tatara is captivated by Sengoku's commanding presence. Granted an opportunity to dance with fellow classmate Shizuku Hanaoka—who often practices at the studio—Tatara realizes there's something about the idea of being put in the limelight and dancing where people will see him that keeps him coming back. With an earnest, passionate drive to improve, Tatara begins his journey into the world of competitive dance.
Love Stage!!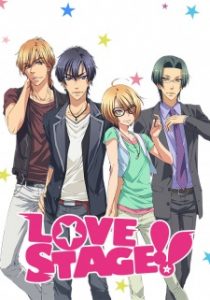 With an actress mother, producer father, and rockstar brother, anyone would expect Izumi Sena to eventually enter showbiz himself. However, aside from a commercial for a wedding magazine when he was a child, Izumi has never been in the spotlight; instead, he aims to become a manga artist.
References: Myanimelist