6 Anime Like Flowers of Evil [Aku no Hana]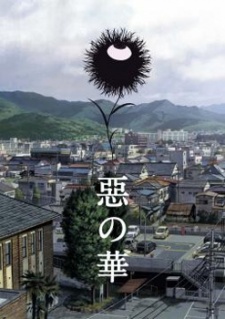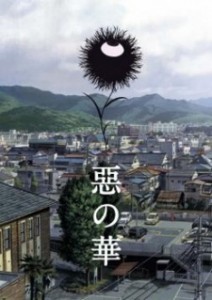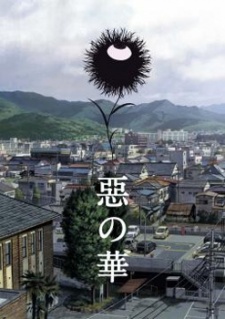 Here are my favorite picks for anime like Aku no Hana. Keep in my the list is in no particular order. Enjoy the recommendations!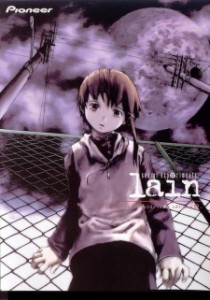 Lain Iwakura, an awkward and introverted fourteen-year-old, is one of the many girls from her school to receive a disturbing email from her classmate Chisa Yomoda—the very same Chisa who recently committed suicide. Lain has neither the desire nor the experience to handle even basic technology; yet, when the technophobe opens the email, it leads her straight into the Wired, a virtual world of communication networks similar to what we know as the internet. Lain's life is turned upside down as she begins to encounter cryptic mysteries one after another. Strange men called the Men in Black begin to appear wherever she goes, asking her questions and somehow knowing more about her than even she herself knows. With the boundaries between reality and cyberspace rapidly blurring, Lain is plunged into more surreal and bizarre events where identity, consciousness, and perception are concepts that take on new meanings.
Written by Chiaki J. Konaka, whose other works include Texhnolyze, Serial Experiments Lain is a psychological avant-garde mystery series that follows Lain as she makes crucial choices that will affect both the real world and the Wired. In closing one world and opening another, only Lain will realize the significance of their presence. [Written by MAL Rewrite]
Naota is a normal Japanese 6th grade boy (although a little cynical), but when his older brother leaves for America to play baseball, his brother leaves his homeless 17-year-old girlfriend Mamimi behind. Mamimi is sending mixed signals and advances to Naota, and he doesn't know what to do about her. But to make matters worse, Naota's world is totally turned upside down when he is run over by a woman on a Vespa. During their first encounter, she hits him over the head with her bass guitar, which then causes a horn to grow out of his forehead. She calls herself "Haruko" and her presence changes Naota's life to even further insanity. (Source: ANN)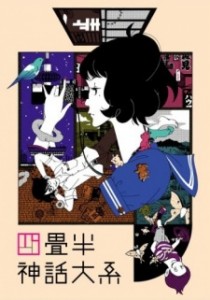 One autumn evening at a mysterious ramen stand behind the Shimogamo Shrine, a lonely third-year college student bumps into a man with an eggplant-shaped head who calls himself a god of matrimony. Meeting this man causes the student to reflect upon his past two years at college—two years bitterly spent trying to break up couples on campus with his only friend Ozu, a ghoulish-looking man seemingly set on making his life as miserable as possible. Resolving to make the most out of the rest of his college life, the student attempts to ask out the unsociable but kind-hearted underclassman Akashi, yet fails to follow through, prompting him to regret not living out his college life differently. As soon as this thought passes through his head, however, he is hurtled through time and space to the beginning of his years at college and given another chance to live his life.
Surreal, artistic, and mind-bending, Yojouhan Shinwa Taikei chronicles the misadventures of a young man on a journey to make friends, find love, and experience the rose-colored campus life he always dreamed of. [Written by MAL Rewrite]
Makoto Itou is a young Japanese high school student beginning his second term at the fictional Sakakino Academy. During his daily train rides to and from school, he becomes infatuated with fellow student Kotonoha Katsura; a girl that also commutes. When a new classmate acquaintance of his, Sekai Saionji, discovers his secret crush on Kotonoha, she helps introduce both of them to each other and over time they grow closer and agree to date; however in spite of her proud and triumphant matchmaking efforts, Sekai inadvertently becomes jealous of the new couple, having also developed feelings toward Makoto.
The following afternoon on her way home at the nearby train station in front of the school, Sekai finds Makoto waiting for Kotonoha to rendezvous for a date. He sits with her and reiterates his appreciation for her help, and feeling heavily indebted, offers repayment anyway he can. Though she believes he is overreacting, Sekai decides to redeem her obligation by placing a kiss on his lips as her train pulls in; quickly rushing into an open passenger car and happily bidding a dumbstruck Makoto luck on his date. (Source: Wikipedia)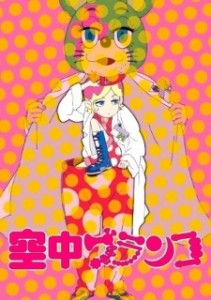 Many patients with different problems visit the psychiatric ward of Irabu General Hospital; a trapeze artist suffering from insomnia after suddenly failing his jumps, a gangster afraid of knives and sharp objects and a business man who has an erection 24 hours a day. They undergo counseling by Dr. Ichiro Irabu, who is the child-like son of the hospital director. His assistant is the sullen faced sexy nurse Mayumi. With his mysterious injections, and advice that does not make sense, Dr. Irabu confuses his patients. But at the end of his unique treatments, the patients are lead to digging further into their souls to find peace of mind. (Source: fujicreative.co.jp)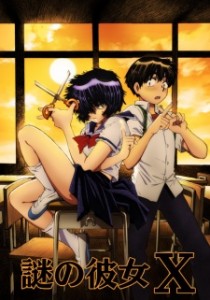 When the oddly peculiar Mikoto Urabe transfers into Akira Tsubaki's class, he finds that life has thrown him the weirdest curve ball ever. Because while Urabe may be an anti-social loner who sleeps on her desk, carries a pair of scissors in her underwear and breaks out in sudden fits of insane laughter, there's something about her that Tsubaki just can't quite put his finger on. Until he accidentally puts his finger in it, and suddenly the phrase "sharing spit with a girl" takes on an entirely new meaning! Before he can wipe her drool off his face, Tsubaki is mysteriously addicted to Urabe, which isn't half as strange as the fact that she not only finds this normal, but already seems to have plans for her new drooling boyfriend. (Source: Sentai Filmworks)
References: MyAnimeList, Wiki, ANN