9 Similar Anime Like Yuuna and the Haunted Hot Springs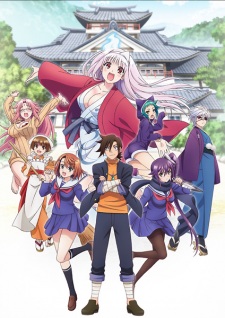 Yuuna and the Haunted Hot Springs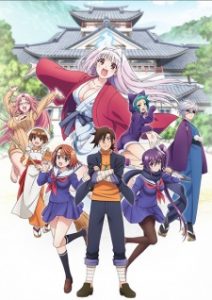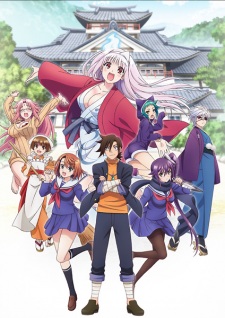 Here are my favorite picks for anime like Yuuna and the Haunted Hot Springs. Keep in mind the list is in no particular order. Enjoy!
Invaders of the Rokujouma!?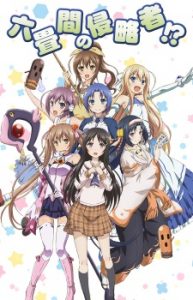 After Koutarou Satomi's father is suddenly relocated for his job, the first-year high school student is faced with finding a cheap place to live by himself. Naturally, he jumps at the chance to move into Corona House's Room 106 for a mere five thousand yen a month. But while everything goes well at first, Koutarou soon gets a lot more than he bargained for after stumbling upon a mysterious cave while working his part-time job.
The following night, Koutarou is visited by various seemingly mythical figures, all of whom claim ownership of the poor student's apartment. Among the invaders are Sanae Higashihongan, a ghost supposedly haunting the room, magical girl Yurika, alien princess Theiamillis Gre Fortorthe, and Kiriha Kurano, a direct descendant of the Earth People. But more importantly, each of these four girls needs Koutarou's apartment for her own reasons and won't back down without a fight!
To LOVE-Ru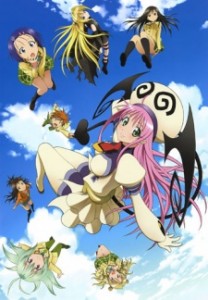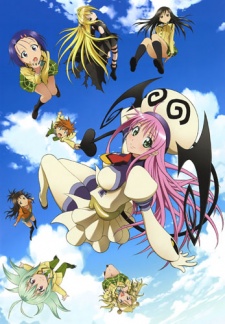 Timid 16-year-old Rito Yuuki has yet to profess his love to Haruna Sairenji—a classmate and object of his infatuation since junior high. Sadly, his situation becomes even more challenging when one night, a mysterious, stark-naked girl crash-lands right on top of a bathing Rito.
To add to the confusion, Rito discovers that the girl, Lala Satalin Deviluke, is the crown princess of an alien empire and has run away from her home. Despite her position as the heiress to the most dominant power in the entire galaxy, Lala is surprisingly more than willing to marry the decidedly average Rito in order to avoid an unwanted political marriage.
Elegant Yokai Apartment Life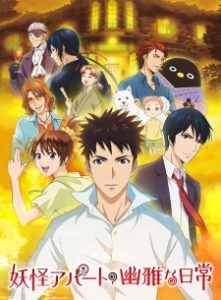 Inaba Yuushi's parents died in his first year of middle school, and he moved in with his relatives. Though they did care for him, he could tell he was a burden. After he graduated, he happily prepared to move to a high school with a dormitory. Unfortunately, the dormitory burned to the ground before he could move in! Yuushi doesn't want to live with his grudging relatives, but it's rough finding lodging as an orphaned student with little money. He finally finds a room in a nice old building which seems too good to be true.
The catch is that it is a Monster House, a place where humans and supernatural creatures—ghosts, mononoke, etc.—live together. Another high schooler lives there, a cute girl named Akine, and she's completely unfazed by the monsters. In fact, she can even exorcise evil spirits! Yuushi's high school life just got much stranger than he ever bargained for!
Grand Blue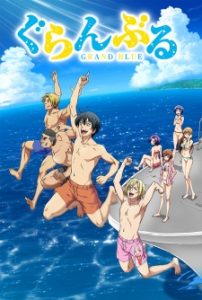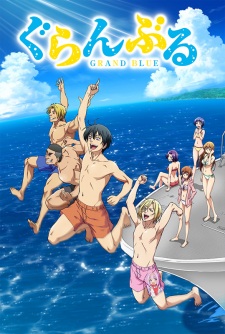 Among the seaside town of Izu's ocean waves and rays of shining sun, Iori Kitahara is just beginning his freshman year at Izu University. As he moves into his uncle's scuba diving shop, Grand Blue, he eagerly anticipates his dream college life, filled with beautiful girls and good friends.
But things don't exactly go according to plan. Upon entering the shop, he encounters a group of rowdy, naked upperclassmen, who immediately coerce him into participating in their alcoholic activities. Though unwilling at first, Iori quickly gives in and becomes the heart and soul of the party. Unfortunately, this earns him the scorn of his cousin, Chisa Kotegawa, who walks in at precisely the wrong time. Undeterred, Iori still vows to realize his ideal college life, but will things go according to plan this time, or will his situation take yet another dive?
Rosario + Vampire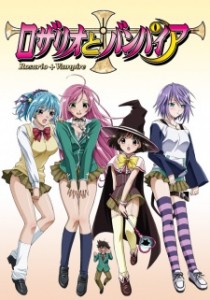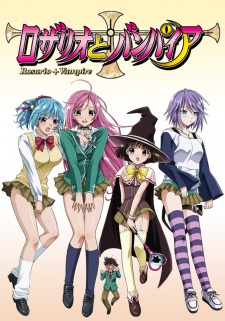 Youkai Academy is a seemingly normal boarding school, except that its pupils are monsters learning to coexist with humans. All students attend in human form and take normal academic subjects, such as literature, gym, foreign language, and mathematics. However, there is one golden rule at Youkai Academy—all humans found on school grounds are to be executed immediately!
Tsukune Aono is an average teenager who is unable to get into any high school because of his bad grades. His parents inadvertently enroll him into Youkai Academy as a last-ditch effort to secure his education. As Tsukune unknowingly enters this new world, he has a run-in with the most attractive girl on campus, Moka Akashiya. Deciding to stay in the perilous realm in order to further his relationship with Moka, he does not realize that beneath her beauty lies a menacing monster—a vampire.
Dusk Maiden of Amnesia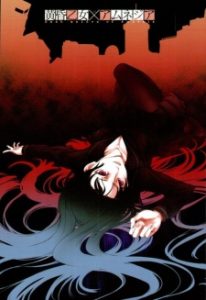 Seikyou Private Academy, built on the intrigue of traditional occult myths, bears a dark past—for 60 years, it has been haunted by a ghost known as Yuuko, a young woman who mysteriously died in the basement of the old school building. With no memory of her life or death, Yuuko discreetly founds and heads the Paranormal Investigations Club in search of answers.
After a chance meeting leads Yuuko to cling to diligent freshman Teiichi Niiya, who can see the quirky ghost, they quickly grow close, and he decides to help her. Along with Kirie Kanoe, Yuuko's relative, and the oblivious second year Momoe Okonogi, they delve deep into the infamous Seven Mysteries of the storied school.
Tsugumomo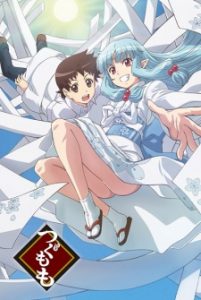 Kazuya Kagami never goes anywhere without the precious "Sakura Obi" his mother gave him. One day a beautiful, kimono-clad girl named Kiriha appeared before him. Kiriha naturally began to live with Kazuya in his room. Then there's Chisato, Kazuya's childhood friend with glasses and a ponytail, who meddles in his affairs. Soon there's also an overprotective older sister who seems to want to take baths with him. Jumble in a huge-chested priestess, a good-looking sorceress named Kokuyoura, beautiful women, and hot girls, and Kazuya's happy, embarrassing, confusing life begins…
Re-Kan!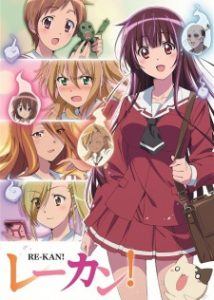 Amami Hibiki is a girl who can see ghosts and other supernatural phenomena in her surroundings. The stories follow her daily life with both her friends and the otherworldly.
Love Hina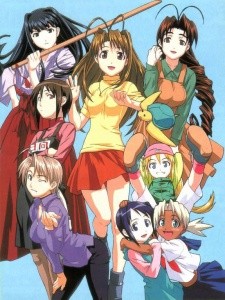 Keitaro Urashima promised a girl when he was young that they would meet up again at Tokyo University in the future. Sadly, in the National Practice Exam, Keitaro ranked 27th from the bottom. Knowing his grandmother owned a hotel, Keitaro intended to stay there while continuing his studies for Tokyo U, only to find out the hotel had long been transformed into an all-girls dormitory. Through an odd twist of fate, Keitaro eventually became the manager of the dorm, beginning his life of living with 5 other girls.
References: Myanimelist