7 Anime Like Chuunibyou demo Koi ga Shitai! [Love, Chunibyo & Other Delusions!] Recommendations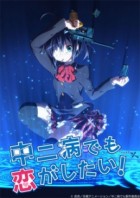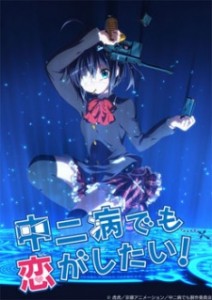 Here are my favorite picks for anime like Chuunibyou demo Koi ga Shitai!. Keep in my the list is in no particular order. Enjoy the recommendations!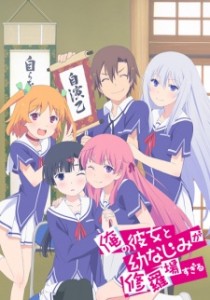 Eita enters high school aiming for the National University School of Medicine. Because of his parents' divorce—and his goal—he shuns anything to do with romance or love. One day, Masuzu, the school beauty with the silver hair who has just returned to the country, enters his life in a most unexpected way. Chiwa, his childhood friend since elementary school, will not let this go without a fight.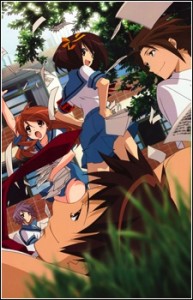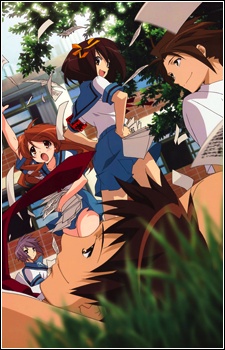 Kyon, your typical high school student, has long given up his belief in the supernatural. However, upon meeting Haruhi Suzumiya, he quickly finds out that it is the supernatural that she is interested in—aliens, time travelers, and espers among other things. When Haruhi laments about the lack of intriguing clubs around school, Kyon inspires Haruhi to form her own club. As a result, the SOS Brigade is formed, a club which specializes in all that is the supernatural.
Much to his chagrin, Kyon, along with the silent bookworm, Yuki Nagato, the shy and timid Mikuru Asahina, and the perpetually smiling Itsuki Koizumi, are recruited as members. The story follows the crazy adventures that these four endure under their whimsical leader, Haruhi. The story is based on the light novels by Nagaru Tanigawa.[Written by MAL Rewrite]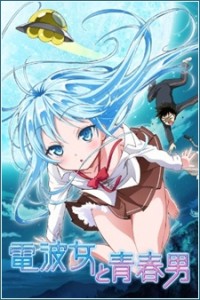 The story revolves around a highschool boy named Niwa Makoto. He lives with his aunt's family since his parents are away on business. It is there where he meets his mysterious cousin of the same age Touwa Erio — who happens to tie a futon mattress around her upper body and is a self-proclaimed alien. Her staple food is pizza. Erio had been missing for half a year and was found floating in the sea. She doesn't remember anything about what happened during that period of time, but she began to think that it was the act of an alien and wanders the neighbourhood wrapped in the futon. (Source: AniDB)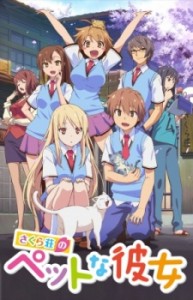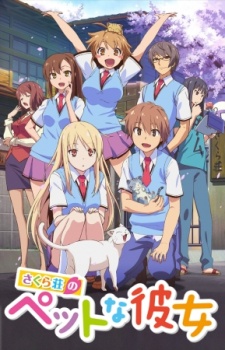 When abandoned kittens and his good conscience force second year Sorata Kanda to move into Suimei High School's infamous Sakura Hall, the satellite dorm and its eccentric, misfit residents turn his life upside down. The decidedly average Sorata finds it difficult to fit in with the bizarre collection of dorm residents like Misaki, an energetic animator; Jin, a playwright playboy; Ryuunosuke, a reclusive programmer; and Chihiro, the dorm manager, art teacher, and party girl.
Sorata's friend Nanami, a second year student and aspiring voice actress, pushes him to find new owners for the many cats so that he can quickly move back into the regular dorms. However, his desire to escape Sakura Hall wavers when the pet-like and infantile second year Mashiro Shiina, a world-class artistic savant looking to become a mangaka, transfers in during the spring trimester and quickly latches onto him.
Supported by each other's quirks, Sorata and Mashiro come out of their shells and trigger change in the lives of those around them. Based on the light novel series of the same name, Sakurasou no Pet na Kanojo explores the fine threads connecting talent, hard work, romance, and friendship with its ensemble cast.[Written by MAL Rewrite]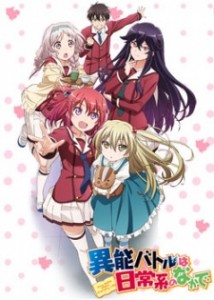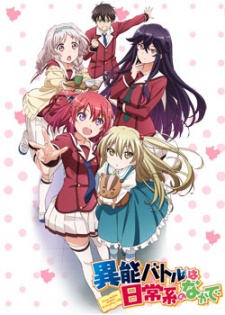 Half a year ago, the four members of a literature club, as well as the elementary school niece of their faculty adviser, were bestowed with supernatural powers. The boy in the club, Ando Jurai, became able to produce black flames. The girls acquired a variety of powerful abilities: Tomoyo could slow, speed, or stop time, Hatoko could control the five elements (earth, water, fire, wind, light), little Chifuyu could create things, and Sayumi could repair objects or heal living things. However, since they gained these powers, nothing has really changed in their everyday life. Why have they been given these powers in the first place? Will the heroic fantasy life they imagined these powers would bring ever actually arrive?(Source: MangaHelpers)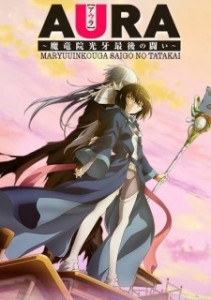 Satou Ichirou once called himself "Maryuin Koga" and behaved as if he were a hero in a fantasy world. His strange behavior caused his classmates to bully him, and he left the school.
At his new school, he tries to behave like a normal boy, but one day he meets a girl who cosplays with a blue cape. She calls herself "a researcher traveling from the outer world to search for the 'Dragon Terminal.'" At first, Ichirou rejects the girl, Satou Ryouko, because her behavior reminds him of his embarrassing past, but he changes his mind after seeing her getting bullied.
In order to bring Ryouko back to real life, Ichirou accepts her and his past and begins the final battle as Maryuin Koga.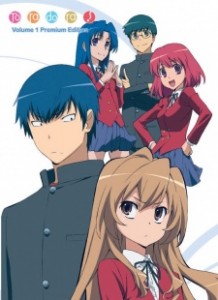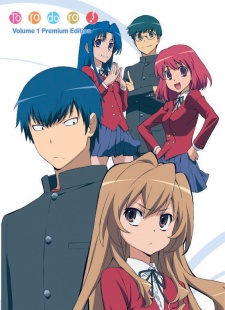 Despite Ryuuji Takasu's gentle personality, his eyes make him look like an intimidating delinquent. Class rearrangements on his second high school year put him together with his best friend, Yusaku Kitamura, and his hidden crush, Minori Kushieda. Along with these two comes Kushieda's best friend, Taiga Aisaka. Her delicate appearance contrasts with her brutal personality. Secretly in love with Kitamura, Taiga agrees to help Ryuuji with his love interest as long as he helps her get closer to hers.(Source: ANN)
References: MyAnimeList, Wiki, ANN