8 Anime Like Daily Lives of High School Boys[Danshi Koukousei no Nichijou] [Recommendations]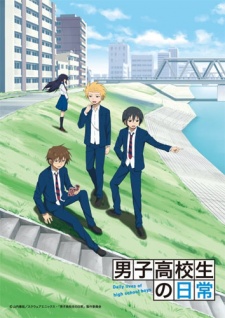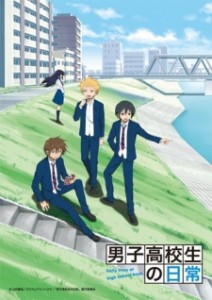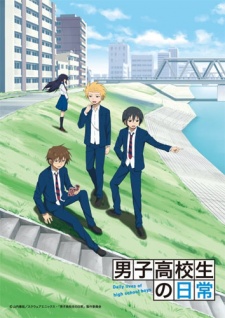 Here are my favorite picks for anime like Daily Lives of High School Boys. Keep in mind the list is in no particular order. Enjoy the recommendations!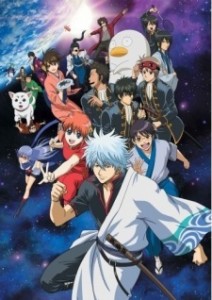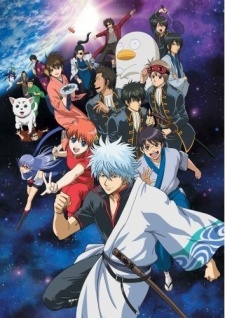 The Amanto, aliens from outer space, have invaded Earth and taken over feudal Japan. As a result, a prohibition on swords has been established, and the samurai of Japan are treated with disregard as a consequence.
However one man, Gintoki Sakata, still possesses the heart of the samurai, although from his love of sweets and work as a yorozuya, one might not expect it. Accompanying him in his jack-of-all-trades line of work are Shinpachi Shimura, a boy with glasses and a strong heart, Kagura with her umbrella and seemingly bottomless stomach, as well as Sadaharu, their oversized pet dog. Of course, these odd jobs are not always simple, as they frequently have run-ins with the police, ragtag rebels, and assassins, oftentimes leading to humorous but unfortunate consequences.
Who said life as an errand boy was easy? [Written by MAL Rewrite]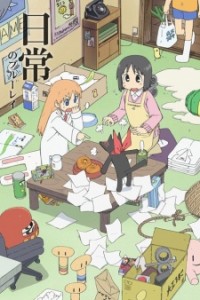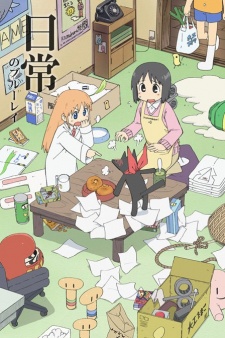 Nichijou primarily focuses on the daily antics of a trio of childhood friends—high school girls Mio Naganohara, Yuuko Aioi and Mai Minakami—whose stories soon intertwine with the young genius Hakase Shinonome, her robot caretaker Nano, and their talking cat Sakamoto. With every passing day, the lives of these six, as well as of the many people around them, experience both the calms of normal life and the insanity of the absurd. Walking to school, being bitten by a talking crow, spending time with friends, and watching the principal suplex a deer: they are all in a day's work in the extraordinary everyday lives of those in Nichijou. [Written by MAL Rewrite]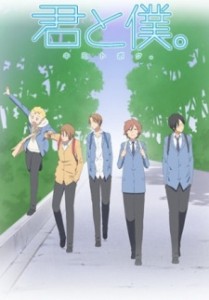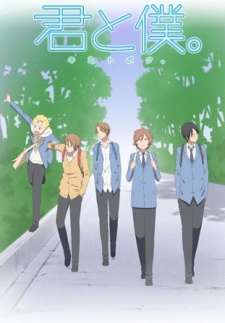 The story revolves around four teens—the good-looking twins Yuuta and Yuuki Asaba, the effeminate Shun Matsuoka, and the class head Kaname Tsukahara—who have known each other since early childhood. While they are not necessarily good or bad friends, they continue to hang out well into high school. The half-Japanese transfer student Chizuru Tachibana joins the circle of friends in this comedy about the everyday life of adolescence. (Source: MyAnimeList)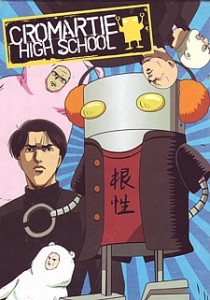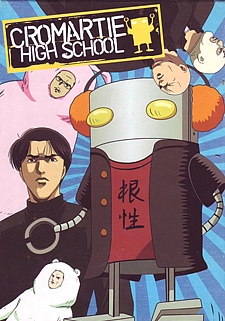 Folks, meet Takashi Kamiyama. Enrolled at Cromartie High, where everybody is a delinquent, Kamiyama is apparently the only non-delinquent in the school. Logically, therefore, he must be the toughest in his class—by the rather twisted logic that only a really tough rabbit would lie down with lions. Thus begins a story that parodies every cliché of tough-guy anime that you've ever heard of, and some you haven't. Oh, and Freddie Mercury is in it, too. (Source: ANN)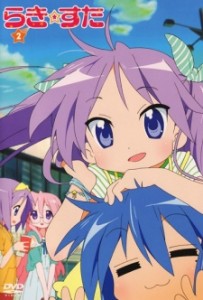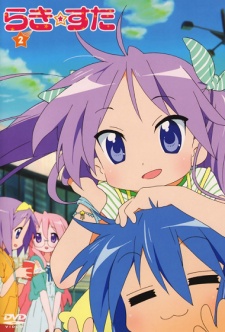 Having fun in school, doing homework together, cooking and eating, playing videogames, watching anime. All those little things make up the daily life of the anime—and chocolate-loving—Izumi Konata and her friends. Sometimes relaxing but more than often simply funny! (Source: AniDB)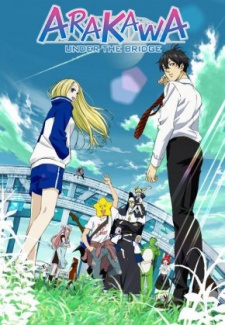 Kou Ichinomiya is the son of a wealthy businessman who holds firm belief in his elite status. As such, he is determined to avoid becoming indebted to anyone; but one day, after a run-in with some mischievous kids on Arakawa Bridge, he ends up falling into the river running underneath. Luckily for him, a passerby is there to save him—but now, he owes his life to this stranger!
Angered by this, Kou insists on paying her back, but this may just be the worst deal the arrogant businessman has ever made. The stranger—a stoic, tracksuit-wearing homeless girl known only as Nino—lives in a cardboard box under the bridge and wants only one thing: to fall in love. Asking Kou to be her boyfriend, he has no choice but to accept, forcing him to move out of his comfortable home and start a new life under the bridge! [Written by MAL Rewrite]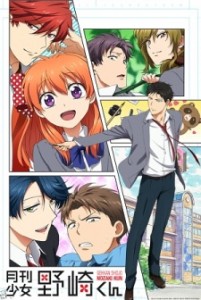 Chiyo Sakura is a cheerful high school girl who has fallen head over heels for the oblivious Umetarou Nozaki. Much to Chiyo's confusion, when she confesses to her beloved Nozaki, he hands her an unfamiliar autograph. As it turns out, the stoic teenage boy is actually a respected shoujo mangaka, publishing under the pen name Sakiko Yumeno! A series of misunderstandings leads to Chiyo becoming one of Nozaki's manga assistants.
Throughout the hilarious events that ensue, she befriends many of her quirky schoolmates, including her seemingly shameless fellow assistant, Mikoto Mikoshiba, and the "Prince of the School," Yuu Kashima. Gekkan Shoujo Nozaki-kun follows Chiyo as she strives to help Nozaki with his manga and hopes that he will eventually notice her feelings. [Written by MAL Rewrite]
There are three of the Minami sisters: Haruka, Kana and Chiaki, who have an average life. The girls only have each other to depend on and help each other get through everything from love confessions to cooking. (Source: ANN)
References: MyAnimeList, Wiki, ANN