8 Similar Anime Like Grand Blue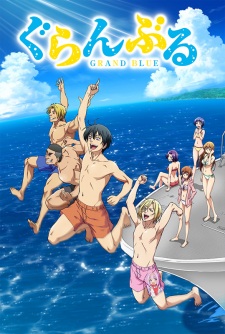 Grand Blue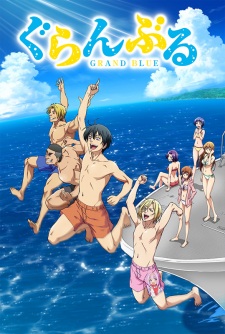 Here are my favorite picks for anime like Grand Blue. Keep in mind the list is in no particular order. Enjoy!
Prison School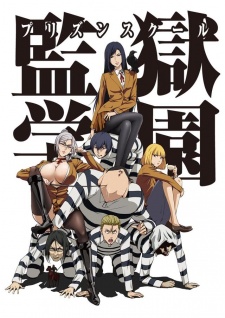 Located on the outskirts of Tokyo, Hachimitsu Private Academy is a prestigious all-girls boarding school, famous for its high-quality education and disciplined students. However, this is all about to change due to the revision of the school's most iconic policy, as boys are now able to enroll as well.
At the start of the first semester under this new decree, a mere five boys have been accepted, effectively splitting the student body into a ratio of two hundred girls to one boy. Kiyoshi, Gakuto, Shingo, Andre, and Jo are quickly cast away without having a chance to make any kind of a first impression. Unable to communicate with their fellow female students, the eager boys set their sights on a far more dangerous task: peeping into the girls' bath!
It's only after their plan is thoroughly decimated by the infamous Underground Student Council that the motley crew finds their freedom abruptly taken from them, as they are thrown into the school's prison with the sentence of an entire month as punishment. Thus begins the tale of the boys' harsh lives in Prison School, a righteous struggle that will ultimately test the bonds of friendship and perverted brotherhood.
The Kawai Complex Guide to Manors and Hostel Behavior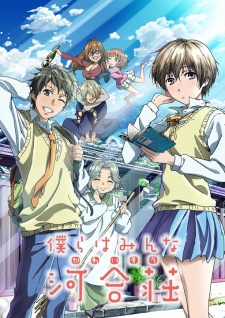 Kazunari Usa is a high school freshman who will start living alone due to his parents now working in a different area. Excited for his new independent life, he hopes to go about his teenage days without the worry of dealing with any strange people, but as he soon discovers, his new boarding house Kawai Complex is far from ordinary.
Daily Lives of High School Boys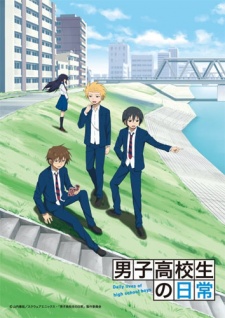 Roaming the halls of the all-boys Sanada North High School are three close comrades: the eccentric ringleader with a hyperactive imagination Hidenori, the passionate Yoshitake, and the rational and prudent Tadakuni. Their lives are filled with giant robots, true love, and intense drama… in their colorful imaginations, at least. In reality, they are just an everyday trio of ordinary guys trying to pass the time, but who said everyday life couldn't be interesting? Whether it's an intricate RPG reenactment or an unexpected romantic encounter on the riverbank at sunset, Danshi Koukousei no Nichijou is rife with bizarre yet hilariously relatable situations that are anything but mundane.
Genshiken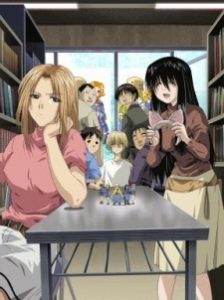 Kanji Sasahara is an introverted college freshman just looking for a place to fit in. One day, he happens to stumble upon the club known as the Society for the Study of Modern Visual Culture—otherwise known as Genshiken—that serves to bring the full spectrum of otaku culture together. His first visit to the club, however, does not end well as Sasahara's pride is crushed by his senior, Harunobu Madarame, and he leaves the meeting in full denial of his otaku nature. However, after befriending club member Makoto Kousaka, who turns out to be a hardcore otaku despite his looks, Sasahara becomes more involved with club activities which include obsessing over their favorite anime, reading doujinshi, and attending conventions. There, he meets other interesting people like Kousaka's vehemently non-otaku girlfriend Saki Kasukabe, who strives to turn her boyfriend into a "normal guy."
Golden Time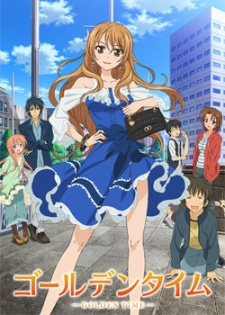 Due to a tragic accident, Banri Tada is struck with amnesia, dissolving the memories of his hometown and past. However, after befriending Mitsuo Yanagisawa, he decides to move on and begin a new life at law school in Tokyo. But just as he is beginning to adjust to his college life, the beautiful Kouko Kaga dramatically barges into Banri's life, and their chance meeting marks the beginning of an unforgettable year.
Ace of Diamond
With a stray pitch that completely missed the batter, Eijun Sawamura loses his final middle school baseball game. Frustrated by this defeat, Eijun and his teammates vow to reach the national tournament once they are in high school. But everything changes when a scout unexpectedly invites him to Tokyo's prestigious Seidou High School after seeing the potential in his unusual pitching style. Encouraged by his teammates, Eijun accepts the offer, ready to improve his skills and play at a much more competitive level of baseball.
Yuuna and the Haunted Hot Springs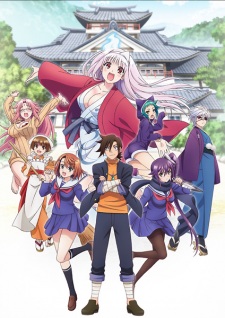 Fuyuzora Kogarashi has the ability to see supernatural, and has been possessed by ghosts since he was a kid. This has caused a lot of trouble in his life, but now he has learned to fight back against the evil spirits! Unfortunately, he's now also very poor, homeless, and hoping for a happier, more normal, high school life. In his search for housing, he's introduced to a very cheap boarding house called Yuragi Manor, which was formerly a popular hot springs inn. It's so cheap because the house is haunted by the spirit of a high school student whose corpse was found there.
Keijo!!!!!!!!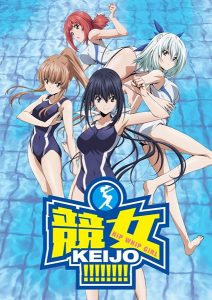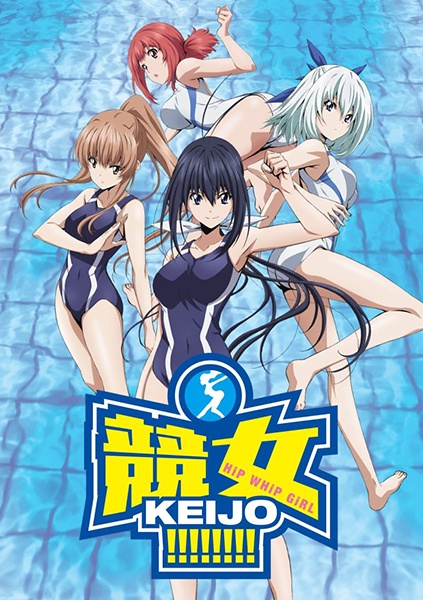 Japan's latest competitive sport, keijo, is dictated by a simple set of rules: female-only participants must stand on circular platforms floating in a pool—referred to as "lands"—with the goal being to knocking off opponents using only their breasts and butts. Despite this outlandish premise, the sport attracts millions of viewers across the country and boasts a lavish prize pool. Many aspiring athletes take up the challenge in hopes of becoming the next national champion.
References: Myanimelist