10 Similar Anime Like Citrus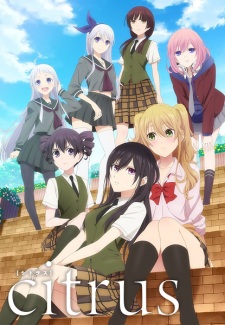 Citrus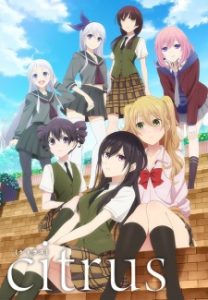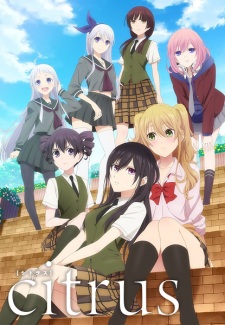 Here are my favorite picks for anime like Citrus. Keep in mind the list is in no particular order. Enjoy!
Scum's Wish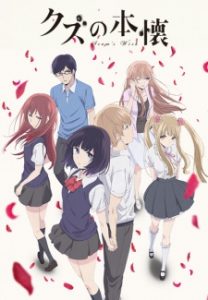 To the outside world, Hanabi Yasuraoka and Mugi Awaya are the perfect couple. But in reality, they just share the same secret pain: they are both in love with other people they cannot be with.
Hanabi has loved her childhood friend and neighbor Narumi Kanai for as long as she can remember, so she is elated to discover that he is her new homeroom teacher. However, Narumi is soon noticed by the music teacher, Akane Minagawa, and a relationship begins to blossom between them, much to Hanabi's dismay.
Candy Boy: Nonchalant Talk of the Certain Twin Sisters in Daily Life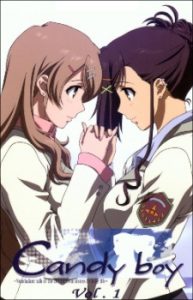 Twin sisters, Yukino and Kanade Sakurai, room together in the dorms at their high school, enjoying school life with their friends and one another. One day, Sakuya Kamiyama, an underclassman, seeks out Yukino, while Kanade learns from a friend that Sakuya has admired Yukino for a very long time. This innocent revelation sets into motion a chain of events that eventually lead to Yukino expressing her feelings for her sister.
Oreimo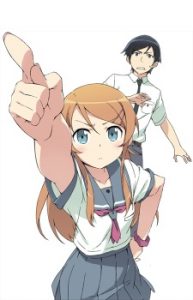 Kirino Kousaka embodies the ideal student with equally entrancing looks. Her grades are near perfect, and to cover her personal expenses, she works as a professional model alongside her best friend Ayase Aragaki, who abhors liars and all things otaku. But what Ayase doesn't know is that Kirino harbors a deep, entrenched secret that will soon be brought to light.
NTR: Netsuzou Trap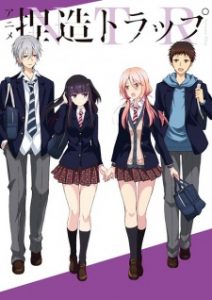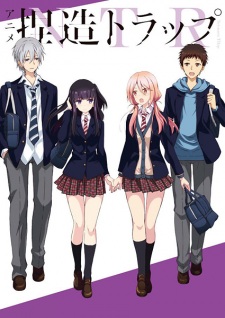 Yuma and Hotaru have been friends since childhood, so it's only natural that when Yuma is nervous about her new boyfriend, she asks Hotaru for advice. But when Hotaru starts coming onto Yuma for what feels like more than just 'practice,' what does it mean…? With boyfriends in the foreground but a secret, passionate tryst in the background, will Yuma and Hotaru try to forget what happened between them or have they fallen into a trap of true love and betrayal?
Shoujo Sect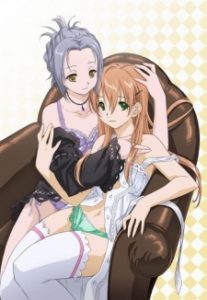 There were once two young girls who met on a playground. They shared a kiss before separating for ten years. One fell in love with the other from that day forward. The other grew up and forgot.
Nowadays, Shinobu and Momoko attend the same girls' school. They are polar opposites: Momoko enforces decency and order as part of the disciplinary committee, while the delinquent Shinobu collects lovers and failing grades alike. But Shinobu has never truly forgotten the afternoon she and Momoko shared as children. As they and their friends navigate the challenges of schoolwork and schoolgirl crushes, they begin to rediscover their feelings for each other.
Riddle Story of Devil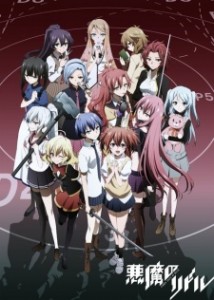 Tokaku Azuma has just transferred to the elite Myoujou Academy, a private girls' boarding school. But there's a catch: she, along with 11 of her fellow students in Class Black, is an assassin taking part in the challenge to kill their sweet-natured classmate, Haru Ichinose. Whoever succeeds will be granted their deepest desire, no matter the difficulty or cost. However, each assassin only gets one chance; if they fail to kill her, they will be expelled.
Please Tell Me! Galko-chan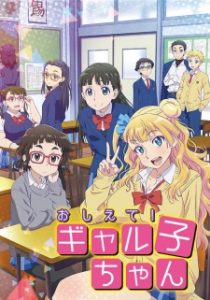 At first glance, Galko, Otako, and Ojou are three high school girls who seem like they wouldn't have anything to do with each other. Galko is a social butterfly with a reputation for being a party animal, even though she is actually innocent and good-hearted despite her appearance. Otako is a plain-looking girl with a sarcastic personality and a rabid love of manga. And Ojou is a wealthy young lady with excellent social graces, though she can be a bit absent-minded at times. Despite their differences, the three are best friends, and together they love to talk about various myths and ask candid questions about the female body.
Bloom Into You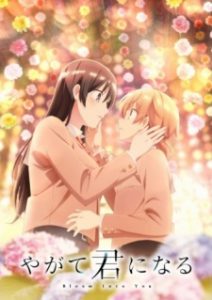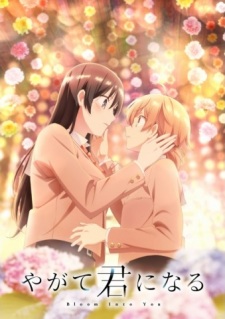 Yuu has always loved shoujo manga and awaits the day she gets a love confession that sends her heart aflutter with bubbles and blushes, and yet when a junior high classmate confesses his feelings to her…she feels nothing. Disappointed and confused, Yuu enters high school still unsure how to respond. That's when Yuu sees the beautiful student council president Nanami turn down a suitor with such maturity that she's inspired to ask her for help. But when the next person to confess to Yuu is Nanami herself. Has her shoujo romance finally begun?
Yuru Yuri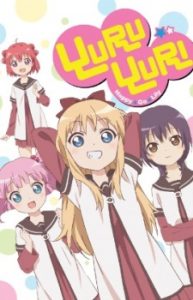 After a year in grade school without her childhood friends, first year student Akari Akaza is finally reunited with second years Yui Funami and Kyouko Toshinou at their all-girls' middle school. During the duo's first year, Yui and Kyouko formed the "Amusement Club" which occupies the now nonexistent Tea Club's room. Shortly after Akari joins, one of her fellow classmates, Chinatsu Yoshikawa, pays the trio a visit under the impression that they are the Tea Club; it is only once the three girls explain that the Tea Club has been disbanded that they can convince Chinatsu to join the Amusement Club—a group with no purpose other than to provide entertainment for its members.
Whispered Words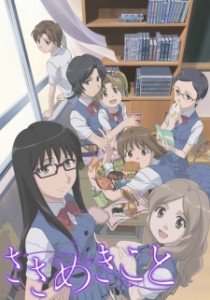 Murasame Sumika is popular in the high school for her excellence in the marks and sports. However, she has a secret: she is in love with her classmate Kazama Ushio. Ushio also has a liking to the love between girls, but she hasn't noticed Sumika's feelings and has always been refused by other girls.
References: Myanimelist