10 Similar Anime Like Kiss Him, Not Me!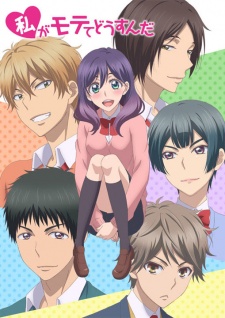 Kiss Him, Not Me!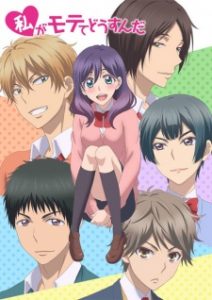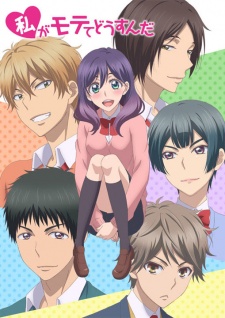 Here are my favorite picks for anime like Kiss Him, Not Me! Keep in mind the list is in no particular order. Enjoy!
Ouran High School Host Club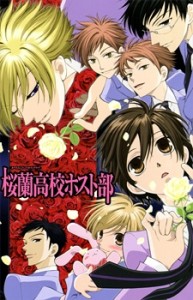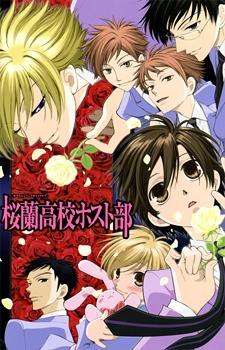 Haruhi Fujioka is a bright scholarship candidate with no rank or title to speak of—a rare species at Ouran High School, an elite academy for students of high pedigree. When she opens the door to Music Room #3 hoping to find a quiet place to study, Haruhi unexpectedly stumbles upon the Host Club. Led by the princely Tamaki, the club—whose other members include the "Shadow King" Kyouya, the mischievous Hitachiin twins, and the childlike Haninozuka "Honey" and his strong protector Mori—is where handsome boys with too much time on their hands entertain the girls in the academy.
The Highschool Life of a Fudanshi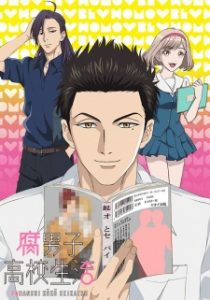 Sakaguchi is a high school boy and also a "fudanshi" who loves boys-love stories. He hangs out with his friends, a fujoshi named Rumi, his gay friend Yuujirou, fellow fudanshi Daigo, and his "normal" friend Nakamura.
Monthly Girls' Nozaki-kun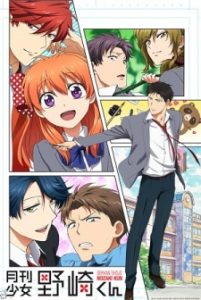 Chiyo Sakura is a cheerful high school girl who has fallen head over heels for the oblivious Umetarou Nozaki. Much to Chiyo's confusion, when she confesses to her beloved Nozaki, he hands her an unfamiliar autograph. As it turns out, the stoic teenage boy is actually a respected shoujo mangaka, publishing under the pen name Sakiko Yumeno! A series of misunderstandings leads to Chiyo becoming one of Nozaki's manga assistants.
Wotakoi: Love is Hard for Otaku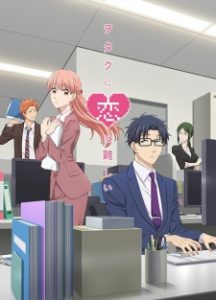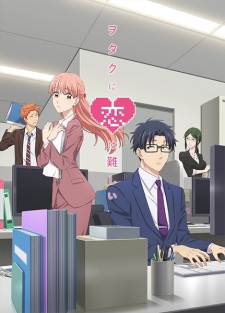 After discovering that they work at the same company, a gaming crazed otaku and a fujoshi reunite for the first time since middle school. After some post-work drinking sessions they begin dating, but will it be a perfect relationship for the two of them?
Magic-Kyun! Renaissance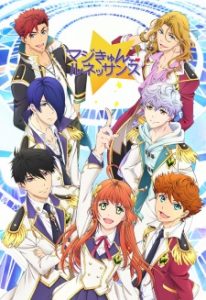 A world where art becomes magic. In this world, people who can inspire passion with their Magic Arts are called Artistas, and are employed in show business. In Hoshinomori Private Magical Arts High School, where Artistas are taught, a strange new student named Kohana Aigasaki transfers into the school.
Masamune-kun's Revenge
As a child, Masamune Makabe once suffered greatly at the hands of a wealthy and beautiful girl named Aki Adagaki, who nicknamed him "Piggy" due to his chubby appearance. Seeking revenge against his tormentor, Masamune works hard to improve himself and returns as an incredibly handsome, albeit narcissistic, high school student. When he encounters Aki once again, he is prepared to exact vengeance.
Lovely Complex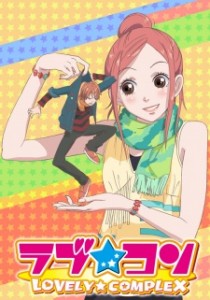 Love is unusual for Koizumi Risa and Ootani Atsushi, who are both striving to find their ideal partner in high school—172 cm tall Koizumi is much taller than the average girl, and Ootani is much shorter than the average guy at 156 cm. To add to their plights, their crushes fall in love with each other, leaving Koizumi and Ootani comically flustered and heartbroken. To make matters worse, they're even labeled as a comedy duo by their homeroom teacher due to their personalities and the stark difference in their heights, and their classmates even think of their arguments as sketches.
Saekano: How to Raise a Boring Girlfriend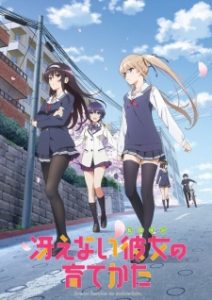 Tomoya Aki, an otaku, has been obsessed with collecting anime and light novels for years, attaching himself to various series with captivating stories and characters. Now, he wants to have a chance of providing the same experience for others by creating his own game, but unfortunately, Tomoya cannot do this task by himself.
Anime-Gataris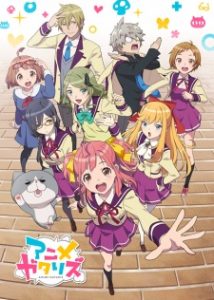 After dreaming about an anime she used to watch as a child, Minoa Asagaya could not forget a particularly memorable scene. However, despite her best efforts, she cannot recall the name of the show. Due to this, Minoa asks for help from her fellow classmates at Sakaneko High School. Her conversation is overheard by Arisu Kamiigusa, the most popular and wealthy girl in class who is also a hardcore otaku. Yet even with her vast knowledge, Arisu does not recognize the show.
Love Stage!!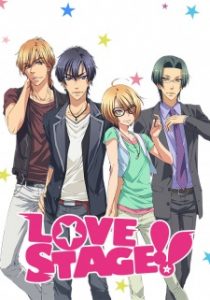 With an actress mother, producer father, and rockstar brother, anyone would expect Izumi Sena to eventually enter showbiz himself. However, aside from a commercial for a wedding magazine when he was a child, Izumi has never been in the spotlight; instead, he aims to become a manga artist.
References: Myanimelist