9 Similar Anime Like Bloom Into You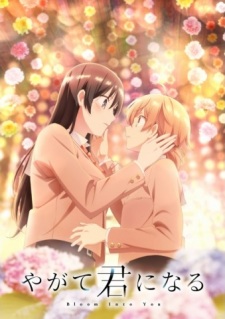 Bloom Into You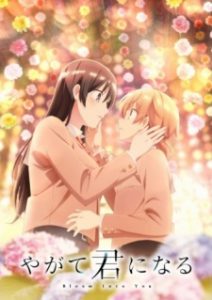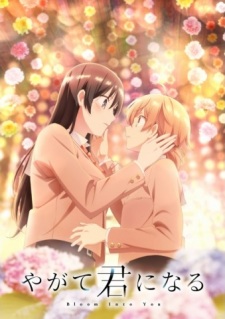 Here are my favorite picks for anime like Bloom Into You. Keep in mind the list is in no particular order. Enjoy!
Scum's Wish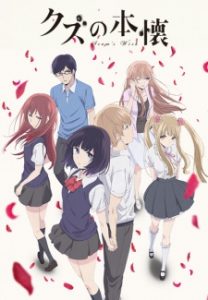 To the outside world, Hanabi Yasuraoka and Mugi Awaya are the perfect couple. But in reality, they just share the same secret pain: they are both in love with other people they cannot be with.
Hanabi has loved her childhood friend and neighbor Narumi Kanai for as long as she can remember, so she is elated to discover that he is her new homeroom teacher. However, Narumi is soon noticed by the music teacher, Akane Minagawa, and a relationship begins to blossom between them, much to Hanabi's dismay.
Citrus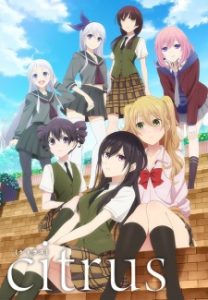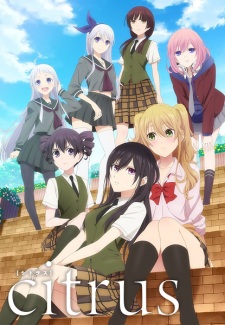 During the summer of her freshman year of high school, Yuzu Aihara's mother remarried, forcing her to transfer to a new school. To a fashionable socialite like Yuzu, this inconvenient event is just another opportunity to make new friends, fall in love, and finally experience a first kiss. Unfortunately, Yuzu's dreams and style do not conform with her new ultrastrict, all-girls school, filled with obedient shut-ins and overachieving grade-skippers. Her gaudy appearance manages to grab the attention of Mei Aihara, the beautiful and imposing student council president, who immediately proceeds to sensually caress Yuzu's body in an effort to confiscate her cellphone.
Sweet Blue Flowers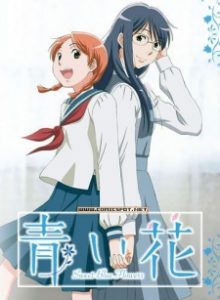 Fumi Manjoume, an introverted, bookish teenage girl, is beginning her first year of high school at Matsuoka Girls' High School. She enters the school year with her heart broken by a previous relationship. At about the same time, she reconnects with her best friend from ten years ago, Akira Okudaira, who is now attending Fujigatani Girls' Academy as a first-year high school student. As they reconnect, they both deal with their own respective romantic problems, and help each other get through them.
Morning Glory and Kase-san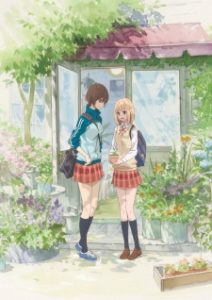 Yui Yamada, a timid girl who enjoys tending to her school's greenery, falls in love with the boyish and athletic Tomoka Kase. The two eventually begin dating, and the story follows the pair as they face various challenges in their relationship.
My Teen Romantic Comedy SNAFU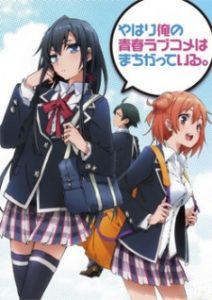 Hachiman Hikigaya is an apathetic high school student with narcissistic and semi-nihilistic tendencies. He firmly believes that joyful youth is nothing but a farce, and everyone who says otherwise is just lying to themselves.
In a novel punishment for writing an essay mocking modern social relationships, Hachiman's teacher forces him to join the Volunteer Service Club, a club that aims to extend a helping hand to any student who seeks their support in achieving their goals. With the only other club member being the beautiful ice queen Yukino Yukinoshita, Hachiman finds himself on the front line of other people's problems—a place he never dreamed he would be. As Hachiman and Yukino use their wits to solve many students' problems, will Hachiman's rotten view of society prove to be a hindrance or a tool he can use to his advantage?
Maria Watches Over Us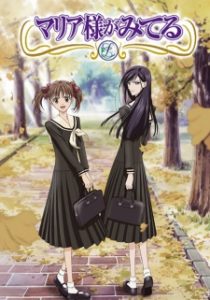 When Yumi Fukuzawa entered the Lillian Girls' Academy, a prestigious all-girls Catholic school in Tokyo, she never imagined she would catch the eye of beautiful and demure Sachiko Ogasawara, one of the school's most popular students. Now Sachiko has offered to be Yumi's soeur, her "sister" and guide for all her years at the academy. The whole idea has Yumi completely flustered—after all, they hardly know each other!
Love, Election and Chocolate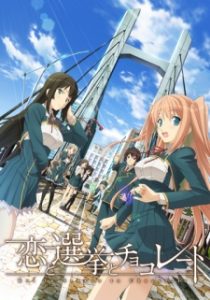 In Japan, participation in extra-curricular activities is as fundamental a part of an education as chalk and gym shorts. However, not all students are overachievers, and for those like Yuki Ojima, groups like the Food Research Club are welcome havens in which to slack-off. But what's a slacker to do when the radical new candidate for Student Council president announces her intent to get rid of clubs like the FRC? Well, getting the help of the current Student Council president is a good start, but HIS suggestion is so counter-intuitive that it's crazy: Yuki should run for the Student Council himself? And yet, it's SO crazy that it just might work! Especially when Chisato, the chocolate-adverse president of the FRC (and Yuki's best childhood friend,) and members of other targeted school clubs start to join the swelling FRC army. But can this army of goofs and goof-offs coast all the way to political victory? Or will someone have to step up to the plate and take one for the team?
Happy Sugar Life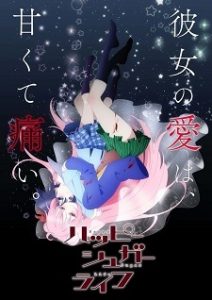 This is a shivering pure love psycho horror story of a girl named Satou Matsuzaka, who has someone she likes. She experiences a sweet feeling when she sleeps with her, and thought it must be love. Everything will be forgiven as long as she protects this feeling, even if she tricks, commits crimes, steals, or even kills, she thought.
Sound! Euphonium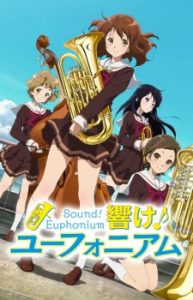 After swearing off music due to an incident at the middle school regional concert band competition, euphonist Kumiko Oumae enters high school hoping for a fresh start. As fate would have it, she ends up being surrounded by people with an interest in the high school brass band. Kumiko finds the motivation she needs to make music once more with the help of her bandmates, some of whom are new like novice tubist Hazuki Katou; veteran contrabassist Sapphire Kawashima; and band vice president and fellow euphonist Asuka Tanaka. Others are old friends, like Kumiko's childhood friend and hornist-turned-trombonist Shuuichi Tsukamoto, and trumpeter and bandmate from middle school, Reina Kousaka.
References: Myanimelist