7 Anime Like Tamako Market [Recommendations]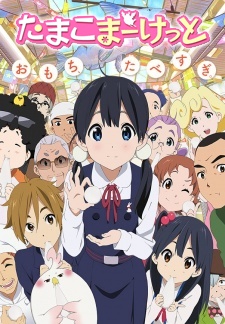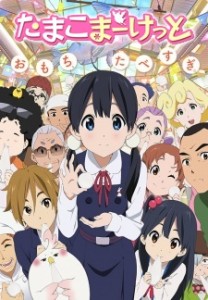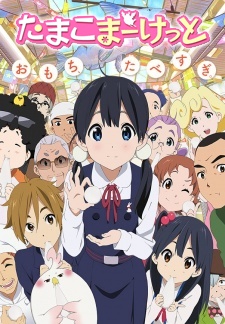 Here are my favorite picks for anime like Tamako Market. Keep in my the list is in no particular order. Enjoy the recommendations!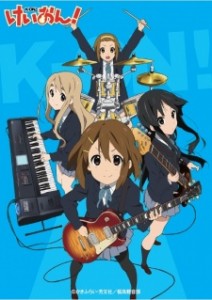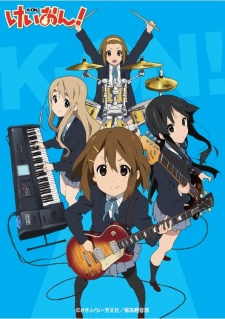 Hirasawa Yui, a young, carefree girl entering high school, has her imagination instantly captured when she sees a poster advertising the "Light Music Club." Being the carefree girl that she is, she quickly signs up; however, Yui has a problem, she is unable to play an instrument.
When Yui goes to the clubroom to explain, she's greeted by the other members: Ritsu, Mio, and Tsumugi. Although disheartened at Yui's lack of musical know-how, they still try to convince her to stay to prevent the club's disbandment. After playing Yui a short piece which re-ignites her imagination, they succeed in keeping their new member and guitarist.
Along with the tasks of school and homework, Yui begins to learn the guitar with the help of the other band members, experiencing many mishaps along the way. However, with the school festival drawing near and Yui getting stuck with her practice, will the Light Music Club be ready in time for their debut? [Written by MAL Rewrite]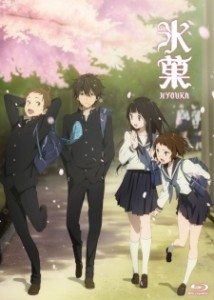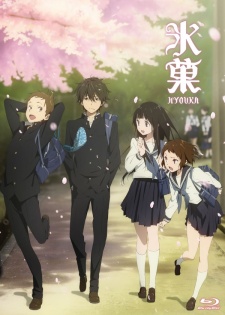 Energy-conservative high school student Houtarou Oreki ends up with more than he bargained for when he signs up for the Classics Club at his sister's behest—especially when he realizes how deep-rooted the club's history really is. Begrudgingly, Oreki is dragged into an investigation concerning the 45-year-old mystery that surrounds the club room.
Accompanied by his fellow club members, the knowledgeable Satoshi Fukube, the stern but benign Mayaka Ibara, and the ever-curious Eru Chitanda, Oreki must combat deadlines and lack of information with resourcefulness and hidden talent, in order to not only find the truth buried beneath the dust of works created years before them, but of other small side cases as well.
Based on the award-winning Koten-bu light novel series, and directed by Yasuhiro Takemoto of Suzumiya Haruhi no Soushitsu, Hyouka shows that normal life can be full of small mysteries, be it family history, a student film, or even the withered flowers that make up a ghost story. [Written by MAL Rewrite]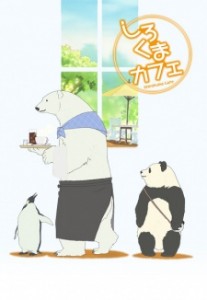 Shirokuma Cafe revolves around a Canadian white bear that quits his boring job and starts a cafeteria near a zoo. He loves telling tall tales and always brags about himself. According to him, he was picked up by a human couple who owns a diner while he was drifting around on an iceberg.
Though he has lost all contact with his Canadian family, he has discovered a new home in serving the diners' clientele, thanks to the kind couple. His café is an embodiment of his personality. The place is always packed with many regulars, animals and humans, who are drawn by his charismatic magnetism. (Source: Crunchyroll)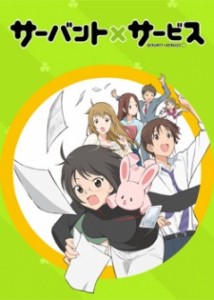 Anime about the staff of the health and welfare section of the ward office of a certain city. Newcomers Hasebe Yutaka, Yamagami, Miyoshi Saya, and their supervisor Ichimiya Taishi go through the everyday quirks of working at their office.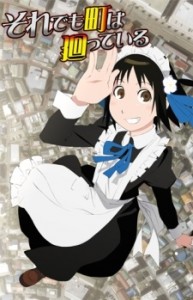 Hotori Arashiyama loves mysteries, but there's one she just can't solve: why does the solution to one problem inevitably seem to lead to another? Like how when Hotori has to start working at the Seaside Maid Cafe after school to pay off a debt and her friend Toshiko fortunately knows exactly how a Maid Cafe should be run. Which is fortunate since Hotori has no clue. Except that, unfortunately, Toshiko has no interest in working at the cafe—until she discovers that Hotori's childhood friend Hiroyuki is a regular. Which SEEMS fortunate. Except that Hotori doesn't know that, while Toshiko likes Hiroyuki, Hiroyuki secretly likes Hotori, while Hotori secretly has a crush on… No, no more spoilers!
But if that's not enough drama, there's work, angst with a certain math teacher, table tennis between her classmates, her younger brother versus the school's bad girl… And yet, even though everything seems like it's going to crash at any moment, somehow Hotori's life keeps going hilariously forward. (Source: Sentai Filmworks)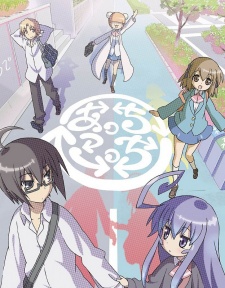 Everyone has a circle of friends they hang out with. But even within a small group there are smaller groups of friends, best friends and, here's where it gets complicated, boyfriends and girlfriends. Sometimes relationships just develop in a way where you're not exactly sure what you are to the other person. Which is the problem Tsumiki has when it comes to Io. Io's as tall and easygoing as Tsumiki is short in both temper and stature, but he also seems to be totally clueless about how she's starting to feel. Yet, at times, he's almost too affectionate. It's just confusing and irritating. And their prankster friends Mayoi and Sakaki aren't much help. Especially Mayoi, as it gives her one more thing to tease Tsumiki over. Hime, the fifth member of their usual gang of five isn't much better, because she's not really well connected to reality anyway. Which leaves Tsumiki stuck in a quandary. Are she and Io just best friends? And is it worth risking that for what Tsumiki wants? (Source: Sentai Filmworks)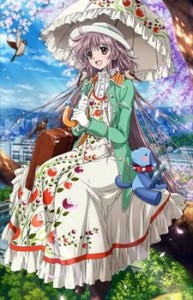 Sweet and naïve Hanato Kobato came to Earth on a mission to collect and fill a bottle with "konpeito," which appear after healing a person's heart that is suffering. Kobato collects these because it is her wish to go to a certain place. Despite her strangeness, Kobato turns out to be well-suited for this mission as her heartfelt sincerity in helping others earns her the love and admiration of everyone she meets. However, she is not allowed to fall in love with anyone whose heart she heals. [Written by MAL Rewrite]
References: MyAnimeList, Wiki, ANN