11 Anime Like Toradora! [Must Watch!]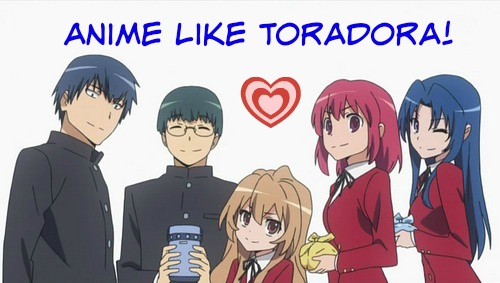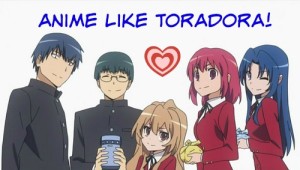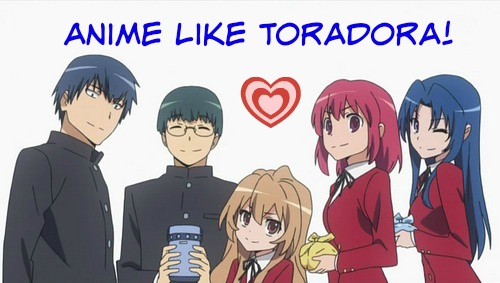 Here are some really enjoyable animes to watch just like Toradora! They have similar genres and provide romance and comedy. Keep in mind the list is in no particular order. Images are brought to you courtesy of Wikipedia and summaries by ANN.
Shinichiro is a student living in what would be a dream come true for most high school boys, but for him is mostly a frustration. A well liked girl in school named Hiromi has lived in his house for a year along with his family. Her father was a close friend of the family, and when he died they immediately took her in. She is popular and well liked, always smiles, is talented in sports- but Shinichiro knows there must be tears inside her.
Having an artistic tendency, he makes watercolours of her and thinks about wishing to ease her tears. Yet he cannot bring up the nerve to talk to her even in his own home. She, too, is quiet and withdrawn in their house, quite unlike at school. Shinichiro is also distracted by teasing from his friend Nobuse for watching Hiromi from afar, a curse of bad luck from a strange girl named Noe, and being forced to perform Muhiga dancing. By helping Noe he hopes to ease his own problems, yet he seems to have difficulty helping himself.
Ryōko Ōkami is a spunky high school girl who is a member of a "fixer" club called the Otogi High School Bank. She fixes the school's problems with her partner Ringo Akai ("Akazukin-chan").
Note* – Both main characters are tsunderes plus they look and act very similar! Okami can be seen as an older Taiga
Sakai Yuuji, a high school student who expected his normal life to last forever, is dead. When he was on his way home he witnessed a shocking view as the world suddenly froze: people were engulfed by blue flames and a monster resembling a large doll swallowed them. Just as the monster prepared to consume Yuuji, a sword-wielding girl in black attire with flaming red eyes and hair that burns like embers saved him from the monster.
The girl called herself a "Flame Haze" who hunts the "Guze no Tomogara", creatures from another world. As Yuuji noticed a blue flame in his chest, she called him a "Torch", a temporary replacement, saying that the "real" Yuuji's existence had already ended. Unfazed, Yuuji befriended the strange girl, named her "Shana", and joined her fight against Tomogara and other Flame Hazes.
Meet Louise, a budding magician. The students at the Tristein Academy call her "Zero Louise", due to her current record of zero successes with magic. In fact, her magic tends to go spectacularly wrong. Now, as an important test of her aptitude for magic, she must summon a familiar to be her servant.
At this critical moment, she summons up all her magic and wishes for a familiar that is "devoted, beautiful and powerful", and gets… Hiraga Saito, an ordinary Japanese boy. It's difficult to say who is more surprised and dismayed, but the rules don't allow for second attempts. Louise is stuck with her strange familiar, and he with her.
Risa Koizumi, taller than the average girl, and Atsushi Ootani, shorter than the average guy—their constant bickering and comical love-hate relationship is well-known throughout the school. They act similarly and love the same music, and their friendship is full of laughing, shouting at each other, and of course, lots of jokes about one another's height. But when Risa notices her feelings for Ootani growing, she's worried.
She doesn't know if he can ever see her as more than a friend. With her friends rooting for her, she struggles to make him see how she feels about him, and that a romantic relationship between a tall girl and a short guy can work. Oblivious Ootani doesn't make things easy for her, but she stubbornly perseveres in her own unconventional way, determined for her feelings to get through to him, and finally be returned. If only she could do it without driving herself and everyone else crazy in the process…