7 Anime Like Watashi ga Motenai no wa Dou Kangaetemo Omaera ga Warui! [WataMote: No Matter How I Look At It, It's You Guys' Fault I'm Unpopular!]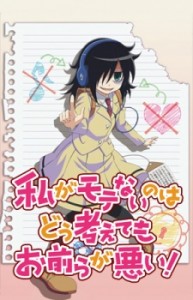 Here are my favorite picks for anime like Watashi ga Motenai no wa Dou Kangaetemo Omaera ga Warui!. Keep in my the list is in no particular order. Enjoy the recommendations!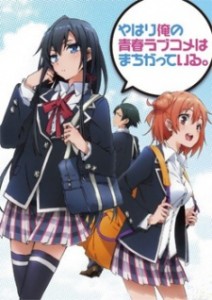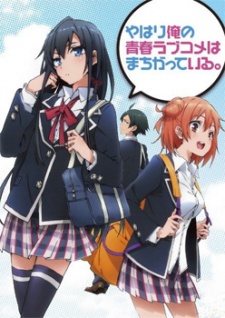 Hachiman Hikigaya is an apathetic high school student with narcissistic and semi-nihilistic tendencies. He firmly believes that joyful youth is nothing but a farce, and everyone who says otherwise is just lying to themselves.
In a novel punishment for writing an essay mocking modern social relationships, Hachiman's teacher forces him to join the Volunteer Service Club, a club that aims to extend a helping hand to any student who seeks their support in achieving their goals. With the only other club member being the beautiful ice queen Yukino Yukinoshita, Hachiman finds himself on the front line of other people's problems—a place he never dreamed he would be. As Hachiman and Yukino use their wits to solve many students' problems, will Hachiman's rotten view of society prove to be a hindrance or a tool he can use to his advantage? [Written by MAL Rewrite]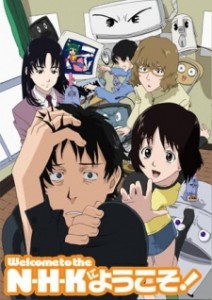 Twenty-two-year-old college dropout Tatsuhiro Satou has been a hikikomori for almost four years now. In his isolation, he has come to believe in many obscure conspiracy theories, but there is one in particular which he holds unshakable faith in: the theory that the evil conspirator behind his shut-in NEET (Not in Employment, Education or Training) status is the Nihon Hikikomori Kyokai (NHK)—an evil and secret organization dedicated to fostering the spread of hikikomori culture.
NHK ni Youkoso! is a psychological dramedy that follows Tatsuhiro as he strives to escape from the NHK's wicked machinations and the disease of self-wrought isolation, while struggling to even just leave his apartment and find a job. His unexpected encounter with the mysterious Misaki Nakahara might signal a reversal of fortune for Tatsuhiro, but with this meeting comes the inevitable cost of having to face his greatest fear—society. [Written by MAL Rewrite]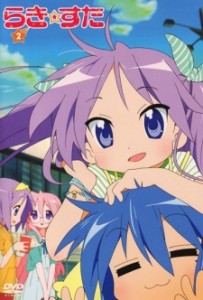 Having fun in school, doing homework together, cooking and eating, playing videogames, watching anime. All those little things make up the daily life of the anime—and chocolate-loving—Izumi Konata and her friends. Sometimes relaxing but more than often simply funny! (Source: AniDB)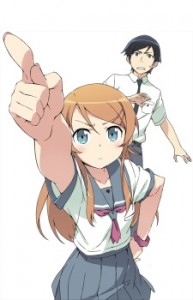 Kyousuke Kousaka, a normal seventeen-year-old high school student, hasn't gotten along with his younger sister, Kirino, in years. For longer than he can remember, Kirino has ignored his comings and goings and looked at him with spurning eyes. It seemed as if the relationship between Kyousuke and his sister, now fourteen, would continue this way forever.
One day, however, Kyousuke finds a DVD case of a magical girl anime entitled Hoshikuzu Witch Meruru (Stardust Witch Meruru), which had fallen into the entranceway of his house. To Kyousuke's surprise, inside the case is a hidden adult video game titled Imouto to Koishiyo! (Love with Little Sister!). Kyousuke attempts to fish out the culprit who dropped the case by bringing up the topic of magical girl anime at the family dinner table. All that comes out is a strong negative reaction from his parents, especially his anti-otaku policeman father.
That night, Kirino bursts into Kyousuke's room and, in perhaps the first conversation she has initiated with him in years, says they "have things to talk about." Kirino brings Kyousuke to her room and shows him an extensive collection of moe anime and lolicon bishoujo games she has been collecting in secret. (Source: Wikipedia)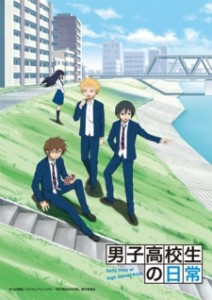 Tadakuni, Hidenori, and Yoshitake are students at the all-boys academy, Sanada North High School. This is a tale about just that—their daily lives as students. Winning the basketball tournament? Finding true love? You won't find any of that here. Whether it's sparking random arguments while hanging out with friends, meeting that one weird co-worker at a part-time job, or even letting imaginations run wild on a windy afternoon, we've all experienced the show's ordinary but true-to-life themes at one point or another. (Source: NIS America)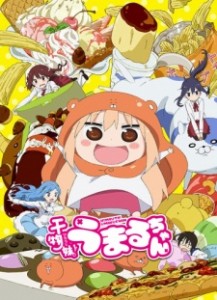 Umaru is a renowned beautiful 16-year-old girl in town, living with her elder brother Taihei. She acts a perfect sister with a kind heart, intelligence and popularity, who everybody admires. So who would believe how true Umaru is at home? Sleeping, gaming, watching TV, eating junk food, drinking cola… that's almost all she does at home, leaving all the housework to her brother.
Her camouflage is so perfect that when one of her classmates visits her home by surprise and witnesses "true Umaru," she pretends as if she is Umaru's younger sister. Taihei is always swayed by Umaru's gap between ostensible face and spoiled life, but he cannot hate his comical and somehow lovable cute little sister! (Source: Crunchyroll)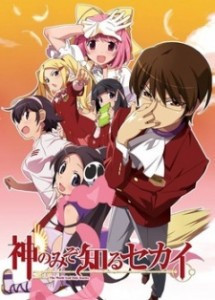 Keima Katsuragi, known online as the legendary "God of Conquest," can conquer any girl's heart—in dating sim games, at least. In reality, he opts for the two-dimensional world of gaming over real life because he is an unhealthily obsessed otaku of galge games (a type of Japanese video game centered on interactions with attractive girls).
When he arrogantly accepts an anonymous offer to prove his supremacy at dating sim games, Keima is misled into aiding a naïve and impish demon from hell named Elucia "Elsie" de Lute Ima with her mission: retrieving runaway evil spirits who have escaped from hell and scattered themselves throughout the human world. Keima discovers that the only way to capture these spirits is to conquer what he hates the most: the unpredictable hearts of three-dimensional girls! Shackled to Elsie via a deadly collar, Keima now has his title of "God of Conquest" put to the ultimate test as he is forced to navigate through the hearts of a multitude of real-life girls. [Written by MAL Rewrite]
References: MyAnimeList, Wiki, ANN