Top 25 Best New Switch Games [2018]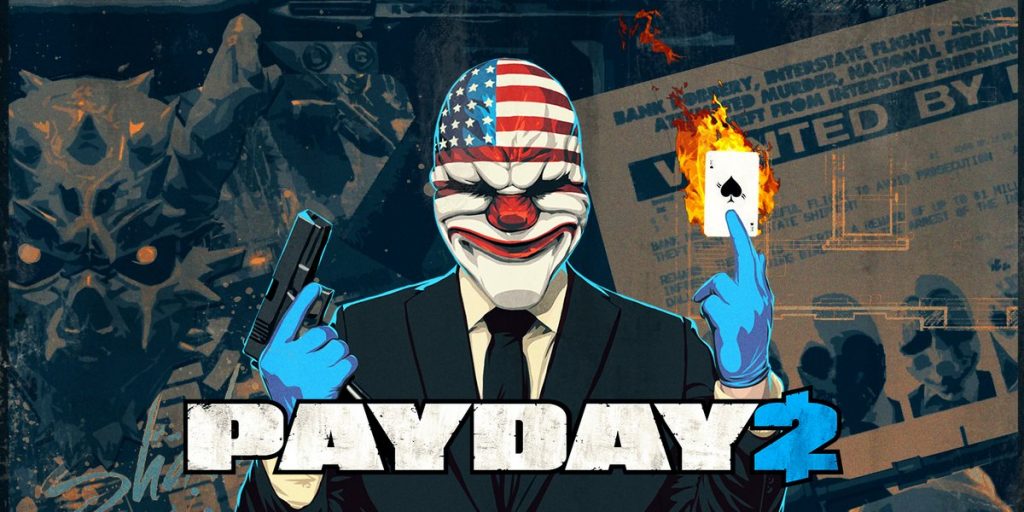 The Nintendo Switch sure took the world by storm last year. But I think it's going to do even better in its second one, here are the top 25 new Switch games of 2018.
25. Shake Down Hawai
Essentially the idea of the game is it's a top-down shooter under the guise of creating a "legitimate corporation". The game looks like a "legitimate" riot, at the expense of corporate America which as we all know could use more ribbon.
It kind of looks like a comical take on a bullet hell that maybe isn't quite a bullet hell. But it looks like it'll be a lot of fun to "Rezone" Hawai with a flamethrower.
24. Wargroove
https://youtu.be/NAQ4wJMytTM
Wargroove is a turn-based tactics game with fairly simple graphics that honestly looks a lot of fun. It looks kind of like a simplified take on the tactical game, but what's fun is it's up to 4 players and the goal of the game is to make an accessible version of the game that gets progressively harder and difficult to master.
I also think that because of the Switch's touch screen, that's just gonna be an automatic good thing for the game.
23. Hyrule Warriors: Definitive Edition
https://youtu.be/PVBVnkYuRPE
Hyrule Warriors is fun as hell. It's what a Dynasty Warriors game is supposed to be but with a Legend of Zelda skin slapped onto it.
It's the better choice of Dynasty Warriors 9 which wasn't nearly as good as it could have been. Hyrule Warriors is one of the better Switch games coming out.
22. Dragon Marked for Death
https://youtu.be/6k8ZOljVFKU
Dragon Marked for Death is a co-op side-scrolling battler with some old looking PS1 pixel art. It's nice to see a side-scrolling Action RPG leaning into that area.
It's a small-scale project that's supposed to be pretty massive having 30 big quests in which you forge a pact with a dragon. Which sounds exciting and I really like how it looks.
21. Payday 2
Payday 2 is a co-op first person shooter where you take part in heists like drug trafficking, rigging elections, and obviously bank robberies. In an escalating fashion until it gets absolutely wild.
Payday 2 is a fun game, you can't really put it any other way. It's awesome that it's coming to Switch honestly.
20. Dead Cells
Dead Cells is being described as being 2D Souls-like which I think is an accurate description except for it does have a little bit faster of a pace, maybe a little bit more arcadey but truthfully It looks phenomenal.
It describes itself as a roguelike Metroidvania action platformer, with permadeath. Sign me up.
19. Mega Man 11
https://youtu.be/XiXVwmXYf-8
Mega Man 11 is a game that is leaning into the history of the series by the looks of it but not necessarily the look of it. It looks a lot like this is the game Mighty Number 9 should have been.
That doesn't mean it will be, but if you pay attention to the physics going on it's so much closer to Mega Man than any 3D platformer ever is.
Now Mega Man 11 is also leaning into the personality of Mega Man with a trailer that just oozes personality and good level design.
18. Runner 3
Runner 3 is honestly what it sounds like, except for it's very pretty. You see a lot of runner style games that seem very basic and have a very bland art style.
This is nothing like that. This is very colorful and very pretty and interesting looking game.
17. Kentucky Route Zero: TV Edition
KRZ is an adventure game about a secret highway in the caves under Kentucky. The world is "Magical realist" so if you've played the PC version you probably understand.
But if not, it's kind of a somewhat more cynical take on the fantasy genre.
16. Street Fighter 30th Anniversary Collection
Street Fighter 30th delivers fully being a serious collection and it brings online play to the most popular of the games. It's awesome that they included the original street fighter in it.
15. Super Meat Boy Forever
Super Meat Boy Forever is the follow up to the original Super Meat Boy game. It does look to contain some runner elements, we don't know for sure if that's the main bit of the gameplay.
But I'll say this if there's anyone who can pull it off it's Super Meat Boy. It's one of the smoothest platformers of all time. However, I do hope that it is not the full blown game itself.
14. Dandara
Dandara is a 2D Metroidvania that's billing itself as having a "Directionless world" Which means that gravity can be subverted. There's grappling hook action, several different art styles mashed into one thing that you can see lots of different influence.
Again, it's really super cool to see the modern style of games to lean into the PS1 area of graphics. It's a game that people really like on PC but it's built for a console like Switch.
13. Fe
Fe is a game we have to mention has kind of mixed reviews but is included because of the redeeming qualities of this game is actually a really good game. It's just really ambitious.
It tries to go for some many different things and a lot of them it does well, and some of them it doesn't do as well. Not entirely bad, but it is a fun game with a really unique art style that combines platforming, action, puzzles, etc.
To create what I consider a really good experience that I think it's worth trying. And it's not to hard to find others who agree.
12. Dark Souls Remastered
How can you possibly be like "I don't want Dark Souls on switch". Cause I want Dark Souls on Switch, I wanna be able to carry Dark Souls with me, I want a console that can handle the game. And to just be able to take a tablet sized thing out to play Dark Souls, it's just great.
11. Shovel Knight: King of Cards
Shovel Knight KoC is basically a prequel to the other shovel knight stuff. Not that it matters heavily. It features King Knight and if you have treasure trove it'll be free.
It brings 4 new worlds to the shovel knight canon, as well as 30 new stages, as well as a card battle mini-game. Honestly if you like Shovel Knight this is a must.
10. Celeste
Another game that's kind of solidifying the game as the place to go for indie platformers. Celeste is such a unique looking game, more importantly, it has really good precision gameplay, and a legitimately enjoyable story, and a nice clean screen.
It accomplishes this by giving you information, like how much dash meter you have left by changing the color of the protagonist's hair. This is a damn good game and a must-have on the switch.
9. Octopath Traveller
This is an intentionally old-school square JRPG style game that has been really overhauled in its visual department. It kind of takes the best of both worlds leaning into the pixel art and the 3D elements of the game.
It's really a beautiful game coming from the team that brought you Bravely Default. Experimenting with art styles that honestly I've wanted for a long time and it's nice to see it's finally happened.
8. Wolfenstein 2: New Colossus
This continues the story of the original Wolfenstein. I'm just really excited to find out how this looks on the switch.
Wolfenstein isn't quite as visually complex effect wise as Doom, so I expect it to come out a little bit better.
7. Bayonetta 1 and 2
If you haven't played Bayonetta it's kind of like Devil May Cry on crack. And because Bayonetta 2 was on the WiiU not as many people got to play it as much as the original.
To have these on the run also, just a massive advantage of a handheld slash home console. In every way, I am excited about Bayonetta 3 but I am particularly excited to be able to play these games anywhere I want.
6. Donkey Kong Country Tropical Freeze
This is another WiiU game that didn't get the kind of exposure it deserved because it was on the WiiU. Tropical Freeze is an update to the Donkey Kong franchise that just works on a hundred different levels.
It's a game that nails the feel of the originals while updating it to a totally new area. And frankly Donkey Kong country is one of the best platformers of all time period.
5. Nintendo Labo
This one is interesting because honestly, this is cardboard accessories for the Switch. Some people have met this with a bit of skepticism but honestly, I think it's gonna be something that's really cool.
it could end up being the start of a new industry of new custom ideas for the Switch that greatly increase the capabilities of the platform. It's also a fun toy for kids because it is a Nintendo product.
4. Kirby Star Allies
Kirby Star Allies is a totally new full-blown Kirby game. You can now recruit enemies and that's the Star Allies part of it but this is 100% just what you would expect from a Kirby game.
Add in that co-op and team up capability and this is a very promising brand new Kirby adventure. It's one of those franchises that is deceptively simple that is very fun, deep, and interesting.
3. Yoshi
A new Yoshi Islands game that takes a cardboard aesthetic with some new 3D elements that look to bring a new element into the level design of Yoshi which looks really fun. The Yoshi's Island games are frankly just beyond some of my favorite games.
And a new action platformer with new mechanics is nothing less than I expected from Nintendo.
2. Mario Tennis Aces
If you're a Mario Tennis veteran I think you're gonna be excited about this. Because as you know Mario Tennis is a deceptively simply games.
One of those that gets deeper and deeper as you go further. And promises to bring some really interesting boss battles and story returns.
1. Fire Emblem
Number 1 is a new Fire Emblem game and we all know exactly why that's great. Fire Emblem is phenomenal on the 3DS but we've all wanted one we can play on the T.v.
With the Nintendo Switch being Nintendo's handheld and home console, we're basically going to be treated what I think we should have gotten all along. Let's just say the switch is the best thing to ever happen to Fire Emblem.