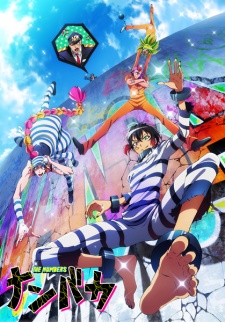 Nanbaka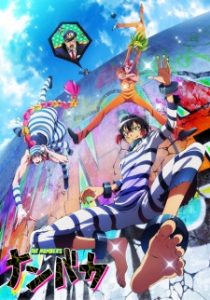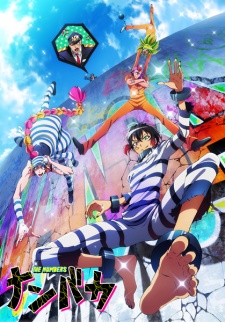 Here are my favorite picks for anime like Nanbaka. Keep in mind the list is in no particular order. Enjoy!
Prison School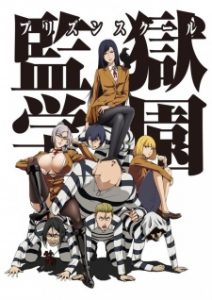 Located on the outskirts of Tokyo, Hachimitsu Private Academy is a prestigious all-girls boarding school, famous for its high-quality education and disciplined students. However, this is all about to change due to the revision of the school's most iconic policy, as boys are now able to enroll as well.
Servamp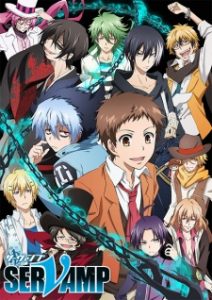 Mahiru Shirota firmly believes that simple is best and troublesome things should be avoided at all costs. It is troublesome to do nothing and regret it later—and this ideology has led the 15-year-old to pick up a stray cat on his way home from school. As he affectionately names the feline Kuro, little does he know that this chance meeting will spark an extraordinary change in his everyday life.
Cheating Craft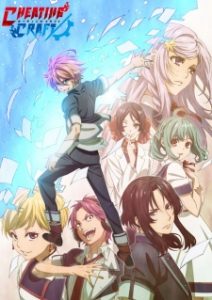 In a world where education is everything, if you manage to pass exams with your academic ability, you will start a successful life. However, those who fail the exams will start a cruel life. The world is capable of only developing the gifted from a young age as measured by exams – but there are some people who cannot accept the destiny they face if they are unable to pass the exam, and would do anything to pass it. This includes cheating and interfering with the exam. Thus, the examination hall has become a battlefield.
The Devil Is a Part-Timer!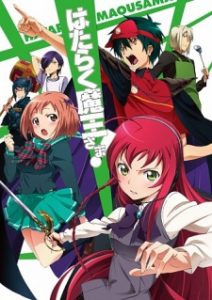 Striking fear into the hearts of mortals, the Demon Lord Satan begins to conquer the land of Ente Isla with his vast demon armies. However, while embarking on this brutal quest to take over the continent, his efforts are foiled by the hero Emilia, forcing Satan to make his swift retreat through a dimensional portal only to land in the human world. Along with his loyal general Alsiel, the demon finds himself stranded in modern-day Tokyo and vows to return and complete his subjugation of Ente Isla—that is, if they can find a way back!
Dead Leaves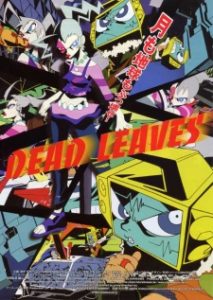 Pandy and Retro awaken naked on Earth with no recollection of their past. They embark on a devastating crime spree in search of food, clothing and transportation, but are captured by authorities and sent to the infamous lunar penitentiary named Dead Leaves. While incarcerated, they quickly discover that Dead Leaves is also a top-secret cloning facility, occupied by villainous guards and deformed genetic experiments. Ultra-manic chaos and hyper-violent bedlam ensue as they organize a prison break with the aid of their fellow mutant inmates.
Psychiatrist Irabu series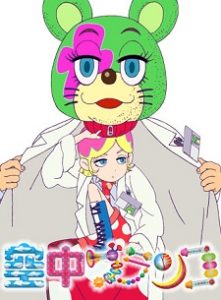 Many patients with different problems visit the psychiatric ward of Irabu General Hospital; a trapeze artist suffering from insomnia after suddenly failing his jumps, a gangster afraid of knives and sharp objects and a business man who has an erection 24 hours a day. They undergo counseling by Dr. Ichiro Irabu, who is the child-like son of the hospital director. His assistant is the sullen faced sexy nurse Mayumi. With his mysterious injections, and advice that does not make sense, Dr. Irabu confuses his patients. But at the end of his unique treatments, the patients are lead to digging further into their souls to find peace of mind.
Amagi Brilliant Park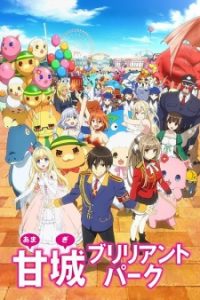 Kanie Seiya, a smart and extremely narcissistic high school student, believes that the beautiful but reserved Sento Isuzu has invited him on a date at an amusement park called Amagi Brilliant Park. Much to his chagrin, not only is the location a run-down facility, the supposed date is merely a recruitment tour where Sento and Princess Latifa Fleuranza, the owner of the theme park, ask him to become the park's new manager. Their cause for desperation? As stipulated in a land-use contract, Amagi has less than three months to meet a quota of 500,000 guests, or the park will be closed for good and the land redeveloped by a greedy real-estate company.
Blood Lad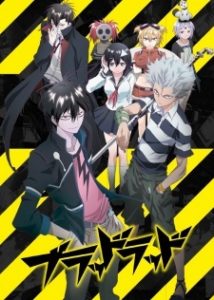 Staz Charlie Blood is a powerful vampire who rules the Eastern district of Demon World. According to rumors, he is a bloodthirsty and merciless monster, but in reality, Staz is just an otaku obsessed with Japanese culture and completely uninterested in human blood. Leaving the management of his territory to his underlings, Staz spends his days lazing around, indulging in anime, manga, and games.
Cuticle Detective Inaba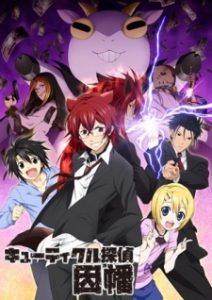 In a world where half-human, half-animal chimeras live and work alongside normal people, there are sure to be a few bad apples in the bunch. Unfortunately, half-human criminals means non-human clues that often leave the police stumped. That's where lone wolf detectives like Hiroshi Inaba come in. He's literally part wolf and has the amazing ability to extract critical information just by examining or tasting a sample of someone's hair! Of course, that ability has also resulted in Inaba having a little bit of a hair fetish, but that doesn't seem to be a problem for his two assistants. (Well, at least the cross-dressing one isn't complaining much.) And it's nothing compared to the strange tastes of Inaba's nemesis, the omnivorous (and half goat) crime boss Don Valentino, who has an appetite for green legal tender instead of tender young greens! Inaba's sworn to cut Valentino out of the criminal flock before the Don can wolf down more ill-gotten dough, but he's going to have to chew his way through a lot of evidence to get his goat. Can sheer dogged detective work put the baaaaad guys behind bars?
Soul Eater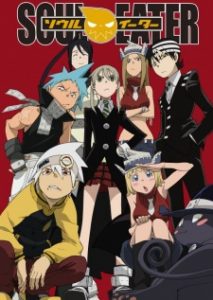 Death City is home to the famous Shibusen, a technical academy headed by the Shinigami–Lord Death himself. Its mission: to raise "Death Scythes" for the Shinigami to wield against the many evils of their fantastical world. These Death Scythes, however, are not made from physical weapons; rather, they are born from human hybrids who have the ability to transform their bodies into Demon Weapons, and only after they have consumed the souls of 99 evil beings and one witch's soul.
References: Myanimelist