10 Similar Anime Like Restaurant to Another World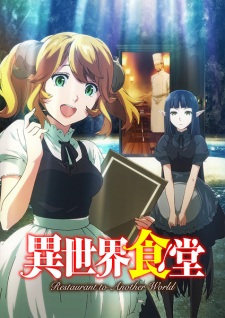 Restaurant to Another World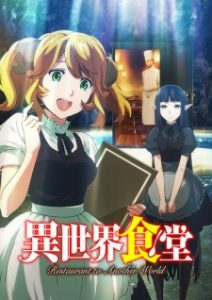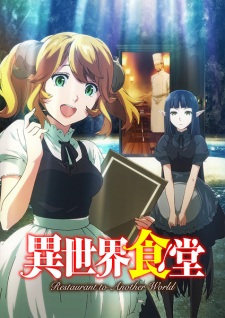 Here are my favorite picks for anime like Restaurant to Another World. Keep in mind the list is in no particular order. Enjoy!
Isekai Izakaya: Japanese Food From Another World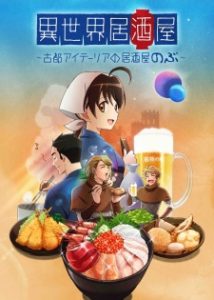 The novels center on a bar called "Nobu"—located in Kyoto, Japan, but with a door that is connected to the bar in another world. The visitors include denizens of the other world, and customers seek out its excellent "Toriaezu Nama" ale and cuisine.
Food Wars! Shokugeki no Soma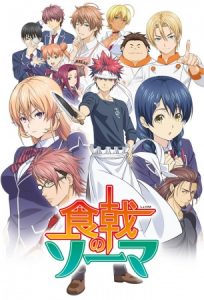 Ever since he was a child, fifteen-year-old Souma Yukihira has helped his father by working as the sous chef in the restaurant his father runs and owns. Throughout the years, Souma developed a passion for entertaining his customers with his creative, skilled, and daring culinary creations. His dream is to someday own his family's restaurant as its head chef.
Bartender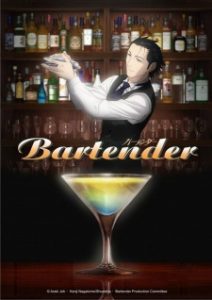 Hidden in the backstreets of the Ginza district is Eden Hall, a lone bar operated by Ryuu Sasakura, the prodigy bartender who is said to mix the most incredible cocktails anyone has ever tasted. However, not just anyone can find Eden Hall; rather, it is Eden Hall that must find you. Customers of varying backgrounds, each plagued with their own troubles, wander into this bar. Nevertheless, Ryuu always knows the ideal cocktail to console and guide each distraught soul.
Natsume's Book of Friends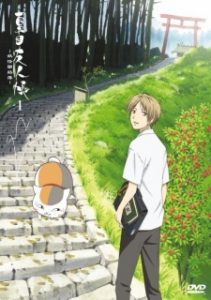 While most fifteen-year-old boys, in one way or another, harbor secrets that are related to girls, Takashi Natsume has a peculiar and terrifying secret involving youkai: for as long as he can remember, he has been constantly chased by these spirits. Natsume soon discovers that his deceased grandmother Reiko had passed on to him the Yuujinchou, or "Book of Friends," which contains the names of the spirits whom she brought under her control. Now in Natsume's possession, the book gives Reiko's grandson this power as well, which is why these enraged beings now haunt him in hopes of somehow attaining their freedom.
Wakakozake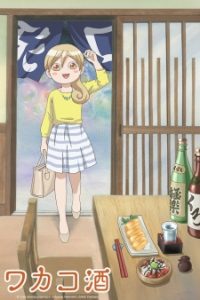 Murasaki Wakako, who is 26 years old, loves going out alone to enjoy eating and drinking, especially when something unpleasant happens at work. This anime follows Wakako through many solitary outings, where she enjoys different combinations of food and drink!
Miss Kobayashi's Dragon Maid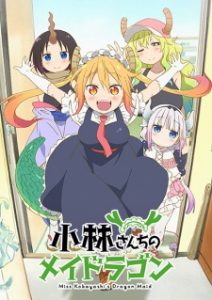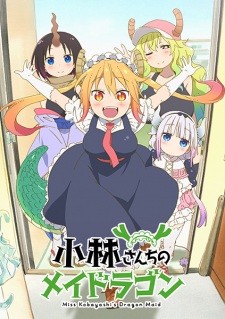 As Kobayashi sets off for another day at work, she opens her apartment door only to be met by an unusually frightening sight—the head of a dragon, staring at her from across the balcony. The dragon immediately transforms into a cute, busty, and energetic young girl dressed in a maid outfit, introducing herself as Tooru.
Dagashi Kashi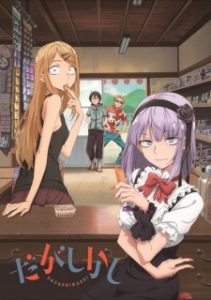 Out in the countryside stands a sweet shop run by the Shikada family for nine generations: Shikada Dagashi, a small business selling traditional Japanese candy. However, despite his father's pleas, Kokonotsu Shikada, an aspiring manga artist, adamantly refuses to inherit the family business.
Kino's Journey -the Beautiful World- the Animated Series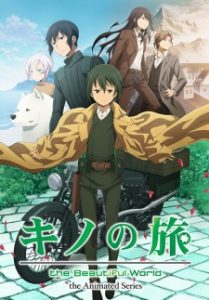 When 15-year-old Kino is feeling weighed down by heavy thoughts, one thing always manages to cheer her up: traveling. Nothing fills her heart with joy like exploring the beautiful, wonderful world around her and the fascinating ways people find to live. However, Kino is not as helpless as her cute appearance and courteous demeanor suggest. Armed with "Cannon" and "Woodsman," her trusted handguns, Kino isn't afraid to kill anyone who would dare to get in her way. Always by her side is her best friend and loyal companion Hermes, a sentient motorcycle, who supports Kino through the sorrows and hardships of their journey. Together, they travel the vast countryside with the shared goal of always moving forward, and a single rule: never stay in one country for more than three days.
WWW.WAGNARIA!!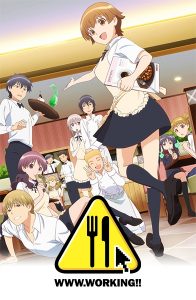 Daisuke Higashida is a serious first-year student at Higashizaka High School. He lives a peaceful everyday life even though he is not satisfied with the family who doesn't laugh at all and makes him tired. However, his father's company goes bankrupt one day, and he can no longer afford allowances, cellphone bills, and commuter tickets. When his father orders him to take up a part-time job, Daisuke decides to work at a nearby family restaurant in order to avoid traveling 15 kilometers to school by bicycle.
Love is Like a Cocktail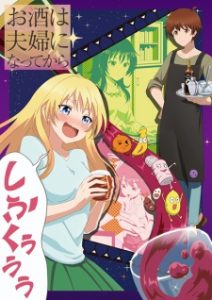 Chisato Mizusawa is a calm and collected assistant office manager who apparently dislikes drinking alcohol. But she actually likes it and has a secret side to her that emerges only when drunk: her cute persona, which she only reveals to her husband, the bartender Sora. Each day when Chisato comes home, Sora takes care of his beloved wife, providing her with a good meal and a fresh drink. These drinks include Plum Splet, Irish Coffee, Orange Breeze, and many more tasty concoctions that she eagerly gulps down. But as much as she likes alcohol, she loves her kindhearted husband more. Together, they share a life that is filled with happiness—and the more-than-occasional cocktail.
References: Myanimelist