Top 10 Best Sexy Ecchi + Harem Anime Recommendations [Fanservice]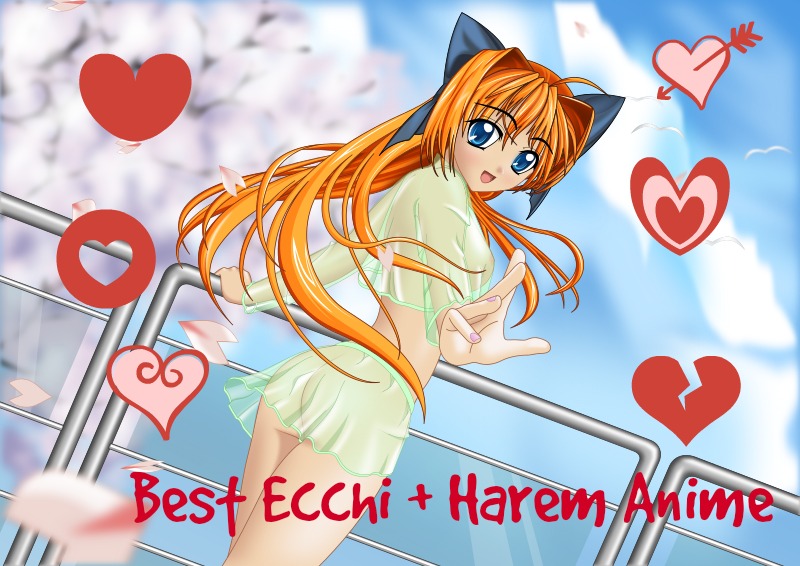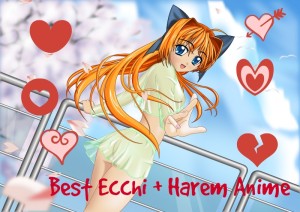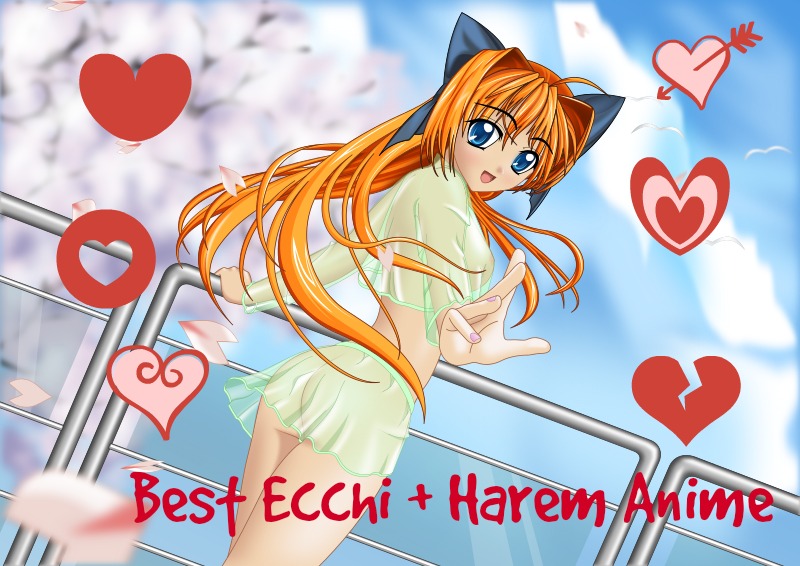 Source: Creative Commons
Here are a list of some of the top entertaining genres of Ecchi and Harem anime. Some of them are hot and sexy. This is also known as the "Fan Service" genre. I recommend that you watch them if you like both genres. The list is in no particular order!
Anime "Best of" Genre List
Recent transferee student Kodaka Hasegawa, embarks onto Catholic high school St. Chronica's Academy for another schoolyear. Same as always, he experiences difficulties making friends due to his naturally blond hair and delinquent but dangerous appeal, at least what fellow students think, and a reputation he just can't manage to shake off.
On a typical day, he overhears the aloof and bad-tempered solitary classmate of his, Yozora Mikazuki, avidly chatting with her imaginary friend Tomo, realizing that she's just as lonely as he is! Neither having social lives, they founded the Neighbor's Club with the intention of recruiting members and new friends. Other lonely students eventually join, and together they form a wonderful friendship filled with many group activities like cooking together, playing RPGs, swimming, and venturing out for delicious takoyaki. Misfits as they are, would they get along with each other harmoniously?
Rito Yuuki is a high school boy, struggling and bumbling to confess his love to his dream girl, Haruna Sairenji. The various daily obstacles he encounters are not helpful at all. Upon returning home and sulking in his bathtub one day, he finds his hands full with the breasts of a mysterious girl nude girl who popped out of nowhere!
Coming from the planet Deviluke, Lala is heir to the throne. The father of this beautiful princess wants her back in their home planet for a fixed marriage, but she insists on marrying Rito in order to stay on Earth, where apparently accidental groping meant the engagement tradition of the other planet! Another obstacle for Rito in winning the love of his life, that is, if Lala doesn't win him over.
The last day of the spring holidays marks the explosion which destroys the town Itsuka Shido lives in, where catastrophes and spacequakes can happen anytime and anywhere you are. A girl in stunning armor and wielding a sword reveals herself to this high school boy.
He soon learns from his sister-in-law, Kotori, that this beautiful being is a Special Disastrous Designated Creature, or Spirit, only one among those causing the disasters. Moreover, charming them is the ultimate solution to preventing its occurrence. Shido must date Spirits and seduce them immediately, otherwise the destruction of mankind will crash upon earth!
Minato Sahashi is an extremely brilliant student, however his inability to handle pressure caused him to fail the college entrance exam, and twice. Since then, he's been tagged as a loser or an idiot by many. He's lived a quiet life in an apartment, until he came across Musubi, a girl who's only one among a total of 108 Sekirei.
These cute, sweet, buxom women are destined to fight each other until only one is left standing. The sole survivor will eventually ascend to heaven with her chosen Ashikabi. Minato becomes hers, and their partnership allows Sekirei to utilize all their powers to win the competition set by the MBI corporation. This is just the beginning of this young boy's crazy life!
The balance of power in the planet has been toppled off with the development of armed powered exoskeletons coined as the Infinite Stratos, which was then regarded as the mainstream of weapons. While it has indeed created peace, only women are authorized to operate the IS, hence not only piloting it but paved the way for their domination.
15-year old Ichika Orimura was soon discovered as the very first male possessing the ability to control the IS, his life was twisted towards one surrounded with an overwhelming number of school girls. Under the command of the Japanese government, he finds himself enrolled right into the entirely female Infinite Stratos Academy!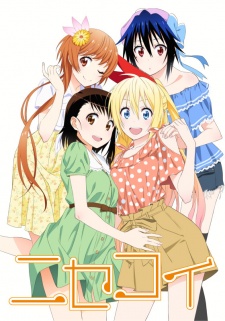 Raku Ichijou, a first-year student at Bonyari High School, is the sole heir to an intimidating yakuza family. Ten years ago, Raku promised his childhood friend that they would get married when they reunite as teenagers. To seal the deal, the girl had given Raku a closed locket, the key to which she took with her when she left him.
Now, years later, Raku has grown into a typical teenager, and all he wants is to remain as uninvolved in his yakuza background as possible while spending his school days alongside his middle school crush Kosaki Onodera. However, when the American Bee Hive Gang invades his family's turf, Raku's idyllic romantic dreams are sent for a toss as he is dragged into a frustrating conflict: Raku is to pretend that he is in a romantic relationship with Chitoge Kirisaki, the beautiful daughter of the Bee Hive's chief, so as to reduce the friction between the two groups. Unfortunately, reality could not be farther from this whopping lie—Raku and Chitoge fall in hate at first sight, as the girl is convinced he is a pathetic pushover, and in Raku's eyes, Chitoge is about as attractive as a savage gorilla.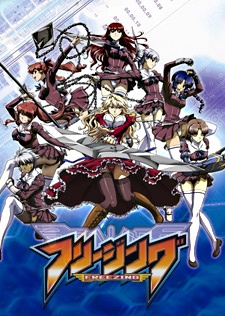 Set in a slightly futuristic world where Earth has been invaded and is at war with aliens from another dimension called the Nova, the story follows the adventures of a Japanese boy named Kazuya Aoi who enrolls for training at a special school for genetically modified girls called Pandoras who battle the aliens, and their male partners, called Limiters, who use a special power called "freezing" to limit their opponent's mobility. The protagonist makes the acquaintance of an unusual older girl named Satellizer el Bridget who appears to be the most powerful Pandora in her class, but has not yet chosen a male partner to be her Limiter, and in spite of the warnings of all his friends, he decides to be her Limiter.