10 Similar Anime Like Record of Grancrest War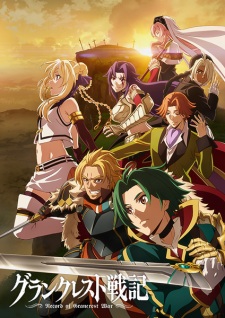 Record of Grancrest War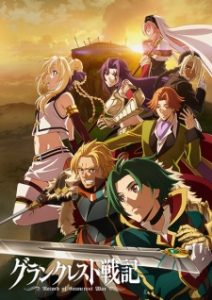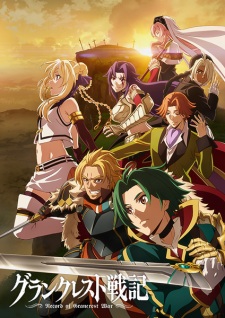 Here are my favorite picks for anime like Record of Grancrest War. Keep in mind the list is in no particular order. Enjoy!
Utawarerumono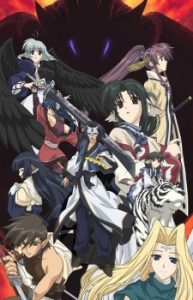 An injured man is found in the woods by a girl named Eruruu, and everything about him is mysterious. Without knowledge of his past nor even his own name, he is welcomed to Eruruu's home and is given the name Hakuoro by her grandmother, and younger sister, Aruruu. While the inhabitants of the village have large ears and tails, Hakuoro's defining physical trait is quite different as he has neither ears nor tail, but only a mask that he cannot remove.
Legend of the Galactic Heroes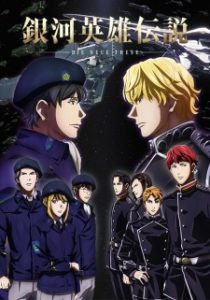 In humanity's distant future, two interstellar states—the monarchic Galactic Empire and the democratic Free Planets Alliance—are embroiled in a never-ending war. The story focuses on the exploits of rivals Reinhard von Müsel and Yang Wen Li as they rise to power and fame in the Galactic Empire and the Free Planets Alliance.
Arslan Senki (TV)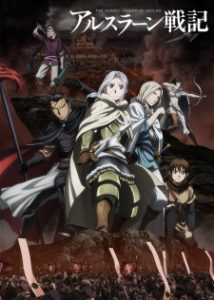 The year is 320. Under the rule of the belligerent King Andragoras III, the Kingdom of Pars is at war with the neighboring empire, Lusitania. Though different from his father in many aspects, Arslan, the young prince, sets out to prove his valor on the battlefield for the very first time. However, when the king is betrayed by one of his most trusted officials, the Parsian army is decimated and the capital city of Ecbatana is sieged. With the army in shambles and the Lusitanians out for his head, Arslan is forced to go on the run. With a respected general by his side, Daryun, Arslan soon sets off on a journey in search of allies that will help him take back his home.
Lord Marksman and Vanadis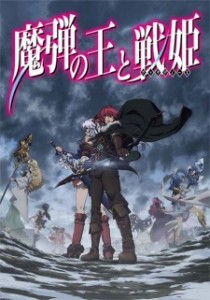 In a fantasy version of Europe, a war between enemy countries is brewing. One of these countries, Zhcted, has its seven regions ruled by War Maidens, known as Vanadis. Equipped with powerful dragon-carved weapons, Eleonora "Elen" Viltaria, one of the Vanadis, launches an invasion against their neighboring rival country of Brune. Eventually, Tigrevurmud "Tigre" Vorn, a young archer and an earl for Brune's region of Alsace, has his entire army decimated at Elen's hands. In a strange twist of events, Elen spares Tigre, and gives him the order, "Become mine!" What could be the meaning behind this new alliance?
Granblue Fantasy The Animation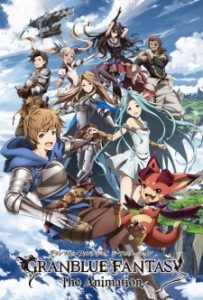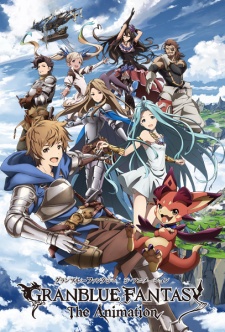 This is a world of the skies, where many islands drift in the sky. A boy named Gran and a talking winged lizard named Vyrn lived in Zinkenstill, an island which yields mysteries. One day, they come across a girl named Lyria. Lyria had escaped from the Erste Empire, a military government that is trying to rule over this world using powerful military prowess. In order to escape from the Empire, Gran and Lyria head out into the vast skies, holding the letter Gran's father left behind—which said, "I will be waiting at Estalucia, Island of Stars."
Is It Wrong to Try to Pick Up Girls in a Dungeon?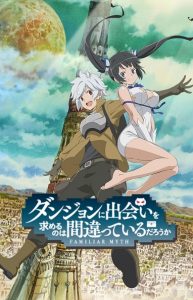 Life in the bustling city of Orario is never dull, especially for Bell Cranel, a naïve young man who hopes to become the greatest adventurer in the land. After a chance encounter with the lonely goddess, Hestia, his dreams become a little closer to reality. With her support, Bell embarks on a fantastic quest as he ventures deep within the city's monster-filled catacombs, known only as the "Dungeon." Death lurks around every corner in the cavernous depths of this terrifying labyrinth, and a mysterious power moves amidst the shadows.
Maoyuu Maou Yuusha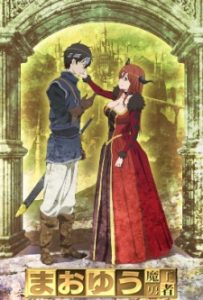 Fifteen years have passed since the war between humans and demons began. Dissatisfied with their slow advance into the Demon Realm, the Hero abandons his companions to quickly forge ahead towards the Demon Queen's castle. Upon his arrival at the royal abode, the Hero makes a startling discovery: not only is the Demon Queen a woman of unparalleled beauty, but she also seeks the Hero's help. Confused by this unexpected turn of events, the Hero refuses to ally himself with his enemy, claiming that the war the demons have waged is tearing the Southern Nations apart.
Record of Lodoss War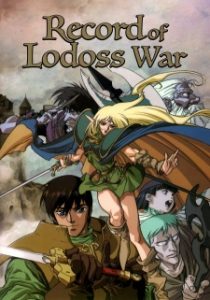 Created from the aftermath of the last great battle of the gods, Lodoss and its kingdoms have been plagued by war for thousands of years. As a quiet peace and unity finally become foreseeable over the land, an unknown evil begins to stir. An ancient witch has awakened, bent on preserving the island of Lodoss by creating political unbalance throughout the many kingdoms and keeping any one from maintaining central control. Only a mixed-race party of six young champions, led by the young warrior Parn, stand between this new threat and Lodoss' descent back into the darkness of war and destruction.
Grimgar of Fantasy and Ash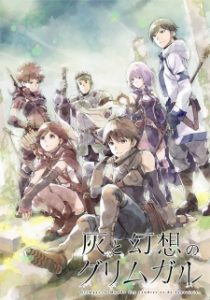 Fear, survival, instinct. Thrown into a foreign land with nothing but hazy memories and the knowledge of their name, they can feel only these three emotions resonating deep within their souls. A group of strangers is given no other choice than to accept the only paying job in this game-like world—the role of a soldier in the Reserve Army—and eliminate anything that threatens the peace in their new world, Grimgar.
The Twelve Kingdoms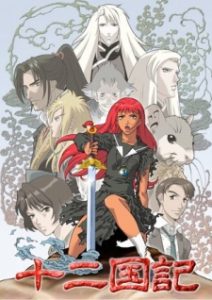 Youko Nakajima has only ever wanted to be normal. She does what she is asked, gets good grades, is the class president, and even helps her classmates whenever she can—but because of her red hair, she has never fit in. With her pushover attitude, Youko lets classmates take advantage of her, so she has nobody she can really call a friend.
References: Myanimelist