10 Similar Movies Like Molly's Game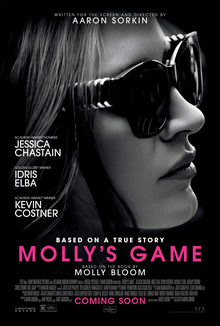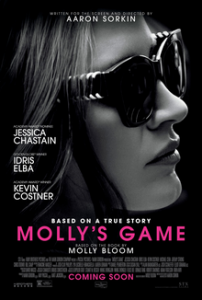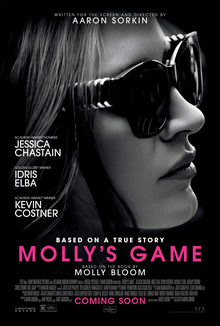 This is a list of movie recommendations of movies similar to Molly's Game. Bear in mind that this list is in no particular order.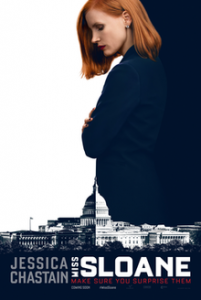 Willing to bend the rules for her clients, Elizabeth Sloane (Jessica Chastain) remains one of the most sought-after lobbyists in Washington, D.C. When asked to help oppose a bill that imposes regulations on firearms, she instead joins a scrappy boutique firm that represents the backers of the law. Her defiant stance and determination to win now makes her the target of powerful new enemies who threaten her career and the people she cares about.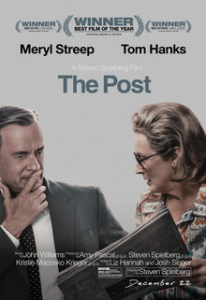 Katharine Graham is the first female publisher of a major American newspaper — The Washington Post. With help from editor Ben Bradlee, Graham races to catch up with The New York Times to expose a massive cover-up of government secrets that spans three decades and four U.S. presidents. Together, they must overcome their differences as they risk their careers — and very freedom — to help bring long-buried truths to light.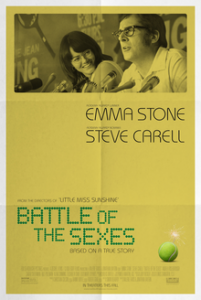 The 1973 tennis match between Billie Jean King and Bobby Riggs became the most watched televised sports event of all time. Trapped in the media glare, King and Riggs were on opposites sides of a binary argument, but off-court each was fighting more personal and complex battles. With her husband urging her to fight for equal pay, the private King was also struggling to come to terms with her own sexuality, while Riggs gambled his legacy and reputation in a bid to relive the glories of his past.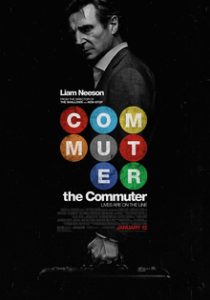 Insurance salesman Michael is on his daily commute home, which quickly becomes anything but routine. After being contacted by a mysterious stranger, Michael is forced to uncover the identity of a hidden passenger on the train before the last stop. As he works against the clock to solve the puzzle, he realizes a deadly plan is unfolding, and he is unwittingly caught up in a criminal conspiracy that carries life and death stakes for everyone on the train.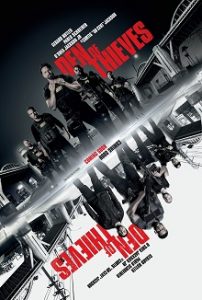 Nick O'Brien is the hard-drinking leader of the Regulators, an elite unit of the Los Angeles County Sheriff's Department. Ray Merrimen is the recently paroled leader of the Outlaws, a gang of ex-military men who use their expertise and tactical skills to evade the law. O'Brien, Merrimen and their crews soon find themselves on a direct collision course as the criminals hatch an elaborate plan for a seemingly impossible heist — the city's Federal Reserve Bank.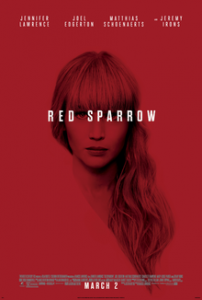 Prima ballerina Dominika Egorova faces a bleak and uncertain future after she suffers an injury that ends her career. She soon turns to Sparrow School, a secret intelligence service that trains exceptional young people to use their minds and bodies as weapons. Egorova emerges as the most dangerous Sparrow after completing the sadistic training process. As she comes to terms with her new abilities, Dominika meets a CIA agent who tries to convince her that he is the only person she can trust.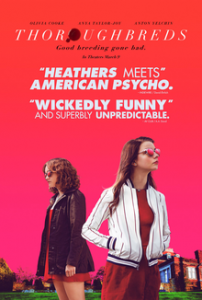 Childhood friends Lily and Amanda reconnect in suburban Connecticut after years of growing apart. Lily has turned into a polished upper-class teenager who has a fancy boarding school on her transcript and a coveted internship on her resume. Amanda has developed a sharp wit and her own particular attitude but all in the process of becoming a social outcast. Though they initially seem completely at odds, the pair eventually bond and hatch a plan to solve both of their problems.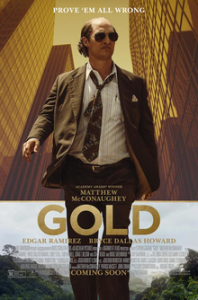 Kenny Wells, a prospector desperate for a lucky break, teams up with a similarly eager geologist and sets off on an amazing journey to find gold in the uncharted jungle of Indonesia. Getting the gold was hard but keeping it is even more difficult, sparking an adventure through the most powerful boardrooms of Wall Street.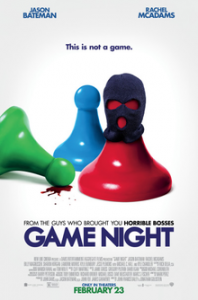 Max and Annie's weekly game night gets kicked up a notch when Max's brother Brooks arranges a murder mystery party — complete with fake thugs and federal agents. So when Brooks gets kidnapped, it's all supposed to be part of the game. As the competitors set out to solve the case, they start to learn that neither the game nor Brooks are what they seem to be. The friends soon find themselves in over their heads as each twist leads to another unexpected turn over the course of one chaotic night.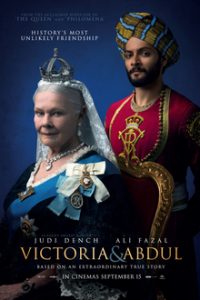 Abdul Karim arrives from India to participate in Queen Victoria's golden jubilee. The young clerk is surprised to find favour with the queen herself. As Victoria questions the constrictions of her long-held position, the two forge an unlikely and devoted alliance that her household and inner circle try to destroy. As their friendship deepens, the queen begins to see a changing world through new eyes, joyfully reclaiming her humanity.
References: Tastedive