7 Anime Like Aesthetica of a Rogue Hero [Hagure Yuusha no Aesthetica]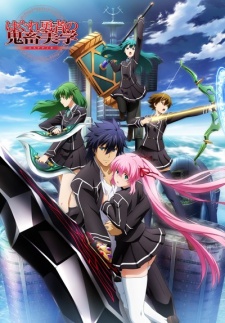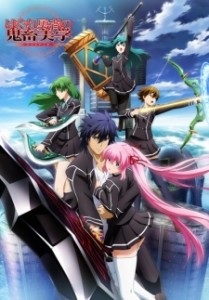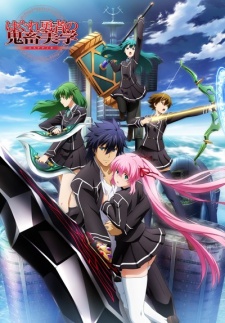 Here are my favorite picks for anime like Hagure Yuusha no Aesthetica. Keep in mind the list is in no particular order. Enjoy the recommendations!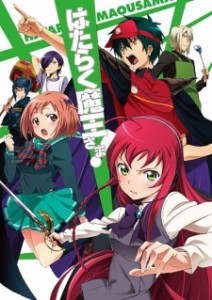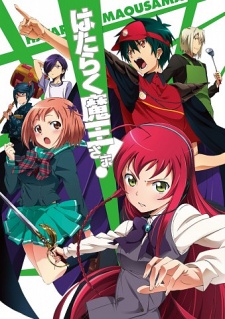 Devil King Sadao is only one step away from conquering the world when he is beaten by Hero Emilia and forced to drift to the other world: modern-day Tokyo. As "conquering the world" are the only skills the Devil King possesses—and are obviously unnecessary in his new situation—he must work as a freeter to pay for his living expenses!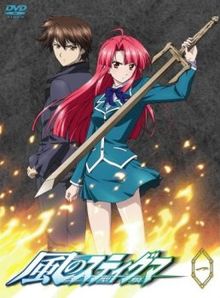 Yagami Kazuma was originally part of the Kannagi family, a respected family of fire users who have an affinity to fire; however, after being easily defeated by his cousin Ayano and having no talent whatsoever in fire magic, Kazuma is banished and cast out from his family. Four years later, Kazuma finally returns to Japan, this time as an exceptionally powerful wind user. For the first arc, a series of murders of Kannagi family members have occurred with his arrival. While most of the family, including Ayano, is convinced Kazuma is the culprit, he claims he isn't. These events begin an all-out war against the Kannagi family, with Kazuma and Ayano right in the middle of it.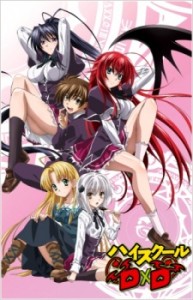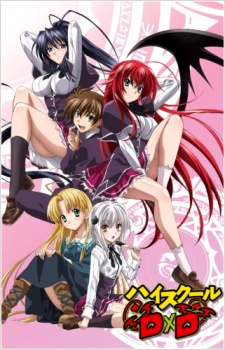 The world of High School DxD is filled with devils, fallen angels and exorcists, all blending in with the normal human population. Hidden underneath the average tasks of everyday folk are conflicts and battles resolved by each of these different factions.
Meanwhile, we have Issei Hyoudou – your typical "curious" high school student. His perverted dream is to create his own steamy harem. However, with a stroke of bad luck, Issei's first date turns out to be with a beautiful fallen angel that ends up brutally attacking and killing the poor boy. Talk about a bad date, huh? Luckily though, he is later brought back to life and turned into a devil by Rias Gremory, a devil who now becomes Issei's master. Now, Issei, along with Rias and other fellow devils, must try to make it in the world of devils and angels. Issei fights to become one of the strongest supernatural beings in the world, in hopes of someday making his perverted high school dream come true.
High School DxD is a hilarious harem anime, featuring a variety of supernatural creatures, as well as tons and tons of beautiful ladies! Keeping in mind that, in this series, there is no clear good or evil, who will you root for – angels or devils?
Some people suddenly find religion, but for 16-year-old Kusanagi Godou, it's that REALLY old time religion that's found him! As the result of defeating the God of War in mortal combat, Godou's stuck with the unwanted position of Campione!, or God Slayer, whose duty is to fight Heretical Gods whenever they try to muscle in on the local turf. Not only is this likely to make Godou roadkill on the Highway to Heaven, it's also a job that comes with a lot of other problems. Like how to deal with the fact that his "enhanced status" is attracting a bevy of overly-worshippy female followers. After all, they're just there to aid him in his demi-godly duties, right? So why is it that their leader, the demonically manipulative sword-mistress Erica Blandelli, seems to have such a devilish interest in encouraging some VERY unorthodox activities? Get ready for immortal affairs, heavenly harems and lots of dueling deities taking pious in the face as the ultimate smash, bash and thrash of the Titans rocks both Heaven and Earth. (Source: Sentai Filmworks)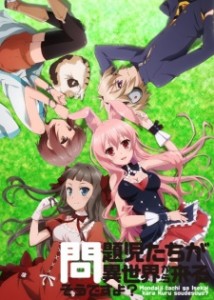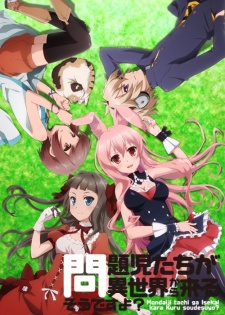 Izayoi Sakamaki, Asuka Kudou, and You Kasukabe have tremendous psychic powers and are bored with the regular world. An envelope arrives for each person, and when each opens their envelope, they are stunned to see the scenery around them change to a world they had never encountered before. They've been summoned by the Black Rabbit to help the community "No Name" to overthrow the Devil King. (Source: Crunchyroll)
After enrolling at the Constant Magic Academy, Akuto Sai discovers he's not just a gifted student with magical powers; he's destined to become the Demon King. And though he's not that crazy about the idea, it drives the girls wild! From the sexy school girls in his class to the skin-obsessed android who's programmed to seduce him, Akuto has no shortage of wacky girl trouble. How much temptation can a demon king take? (Source: Sentai Filmworks)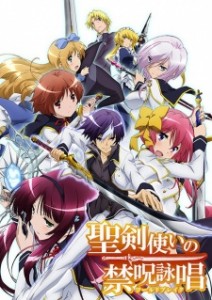 Seiken Tsukai no World Break takes place at Akane Private Academy where students who possess memories of their previous lives are being trained to use Ancestral Arts so that they can serve as defenders against monsters, called Metaphysicals, who randomly attack. Known as saviors, the students are broken up into two categories: the kurogane who are able to use their prana to summon offensive weapons and the kuroma who are able to use magic.
The story begins six months prior to the major climax of the series during the opening ceremonies on the first day of the school year. After the ceremony is over, the main character, Moroha Haimura, meets a girl named Satsuki Ranjou who reveals that she was Moroha's little sister in a past life where Moroha was a heroic prince capable of slaying entire armies with his sword skills. Soon afterwards he meets another girl, Shizuno Urushibara, who eventually reveals that she also knew Moroha in an entirely different past life where he was a dark lord capable of using destructive magic but saved her from a life of slavery. Can those whose minds live in both the present and the past truly reach a bright future? Delve into the complex world of Seiken Tsukai no World Break to find out!
References: MyAnimeList, Wiki, ANN