10 Anime Like Rakudai Kishi no Cavalry [Recommendations]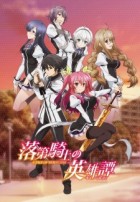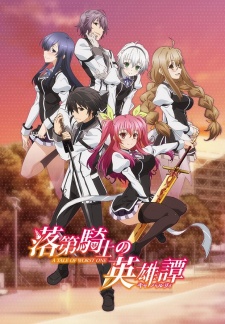 Here are my favorite picks for anime like Rakudai Kishi no Cavalry, also known as Chivalry of a Failed Knight in English. Keep in mind the list is in no particular order. Enjoy!
Also check out top 50 lolicon anime characters here.
Invertia was a meteor storm that caused an unprecedented disaster during the 20th century. Because of this disaster, numerous cities around the world were destroyed. However, within the meteor, an unknown element called mana was discovered.
It allowed human technology to make rapid strides giving rise to a new species of super-powered humans, the Star Pulse Generation (Genestella). The Festas (Star Warrior Festivals) host battles between Genestella at a city of six academies called "Rikka," also commonly known as "Asterisk." Scholarship student Ayato Amagiri transferred into Seidōkan Academy in order to fulfill his own wish, swearing he too will fight in this city.
Bonus Read: 7 Reasons to Watch Gakusen Toshi Asterisk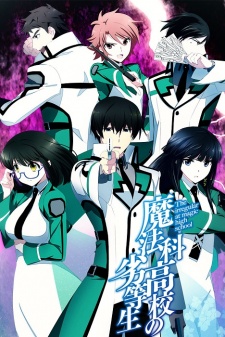 In a world where magic is not a fairy tale but has existed for one hundred years siblings Tatsuya and Miyuki Shiba prepare to begin their studies at the elite Private Magic University Affiliated High School (Magic High School for short). Entering on different levels of the academic spectrum the two turn the once peaceful campus into a chaotic one.
Kōryō Academy is a school for students who has Blaze, a soul's power to create a weapon. However, Thor's Blaze is irregular. It creates a shield instead of a weapon. The academy uses a special Duo system, at which students forming pairs and living together. Thor ended up being Julie's partner, and it's uncommon for a boy and girl sharing a room together.
The story is set in Areishia Spirit Academy, where girls from noble families are educated to become spirit contractors. A boy named Kamito, a male spirit contractor whose existence Was believed to be impossible, accidentally peeps on a girl named Clair while she was bathing, and forms a contract with the spirit she set her sights on. In order to make up for his mistake, Kamito must become Clair's contracted spirit.
Humanity was driven off the land by the threat of magical armored insects and now live in aerial floating cities. Its defenses lie in wizards who fight the insects with magic in mid-air. Kanata Age is a young man who lives on the floating wizard academy city of "Misutogan."
He was once celebrated as the "Black Master Swordsman," the elite ace of the S128 special team. However, he is now despised as the "traitor of the special team." One day, he is assigned as the instructor of E601, a team that has suffered 10 consecutive defeats. E601 has three girls — Misora Whitale, Lecty Eisenach, and Rico Flamel — with one or two peculiar quirks.