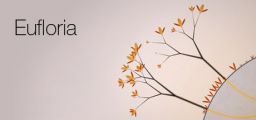 Loving Agar.io so far? I have compiled a list of fun games just like Agar.io for you!
1) Osmos
Other than being a fun game, Osmos is on of the best alternatives to Agar.io. The physics-based game allows you to enter the world of osmos, characterized by dream like visuals, as well as an entertaining electronic soundtrack.
Now, your objective in this game is to absorb other motes to help you grow. You are also able to propel yourself by ejecting matter behind. Seems a fun game for you? Good, but be cautious- ejecting matter in order to propel might shrink you, which is against the game's objective.
As you continue playing the game, you will gradually move from the ambient levels to more challenging ones. In total, the game has 47 levels, all across eight distinct level types namely:
1. Ambient
2. Solar
3. Antimatter
4. Impasse
5. Repulser
6. Sentient
7. Warped Chaos
8. Epicycles
You can buy the game directly from Hemispeher games and enjoy all its 3 versions (ie PC, Mac and Linux) for only $10.
2) Cosmic Crush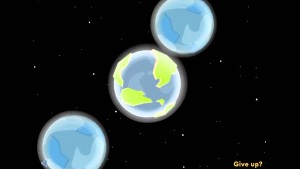 Cosmic crush, developed by Bill Northcott, is another great alternative for Agar.io. What's more, the game is completely free to play!
The main objective of this game is to absorb all the smaller planets you encounter and at the same time avoid the larger ones. While playing the game, you are also required to watch out for the gravity.
3) Eufloria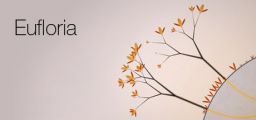 Eufloria is yet another alternative to Agar.io and is based on the space exploration and conquest. As such, you should be ready to encounter eye-catching themes of bio mechanical evolution and plant growth.
The game gives you an opportunity to explore a beautifully designed universe which is both unique and compelling. The games aesthetics are attributes to the children's books such as "The Little Prince" while its game play is characterized by an ambient soundtrack originally produced by Brian Grainger.
To play the game, you are required to conquer asteroids in space and use their resources to grow semi-organic plants as well as creatures (who does the player`s bidding)
4) Nebulous
The inspiration behind this android game is actually the Agar.io game. This points out to how a great alternative the game is to the Agar.io. The game play involves growing your blobs by collecting dots that are located throughout the game. You can also achieve this by gobbling up smaller players. As you continue playing the game, you are also required to avoid bigger players who are competing against you. In other terms, you compete with the other players to emerge as the biggest blob.
Apart from the superb game play explained above, the game also presents you with super features which add fun to the game. Such features include the ability to find groups and play with your friends, online multiplayer capabilities of up to 21 players, multiple control schemes, space or grid themes and so on.
Pixel, created by agames, closes our list of fun games like Agar.io due to its amazing game play and features. The game is basically an online first-person shooter that allows you to compete with many other players across the worlds that are playing the game as well.
To play the game, you start by creating your loadout. After this, you can now head on to the battle on any of the available unique maps.
Some of the great features presented by the game include a worldwide multiplayer feature, ability to form a team of up to 6 players, addition of new maps and weapons on a weekly basis, ability to unlock new weapons and characters using the pints you have won.