9 Fun Games Like Clash of Clans That You Should Play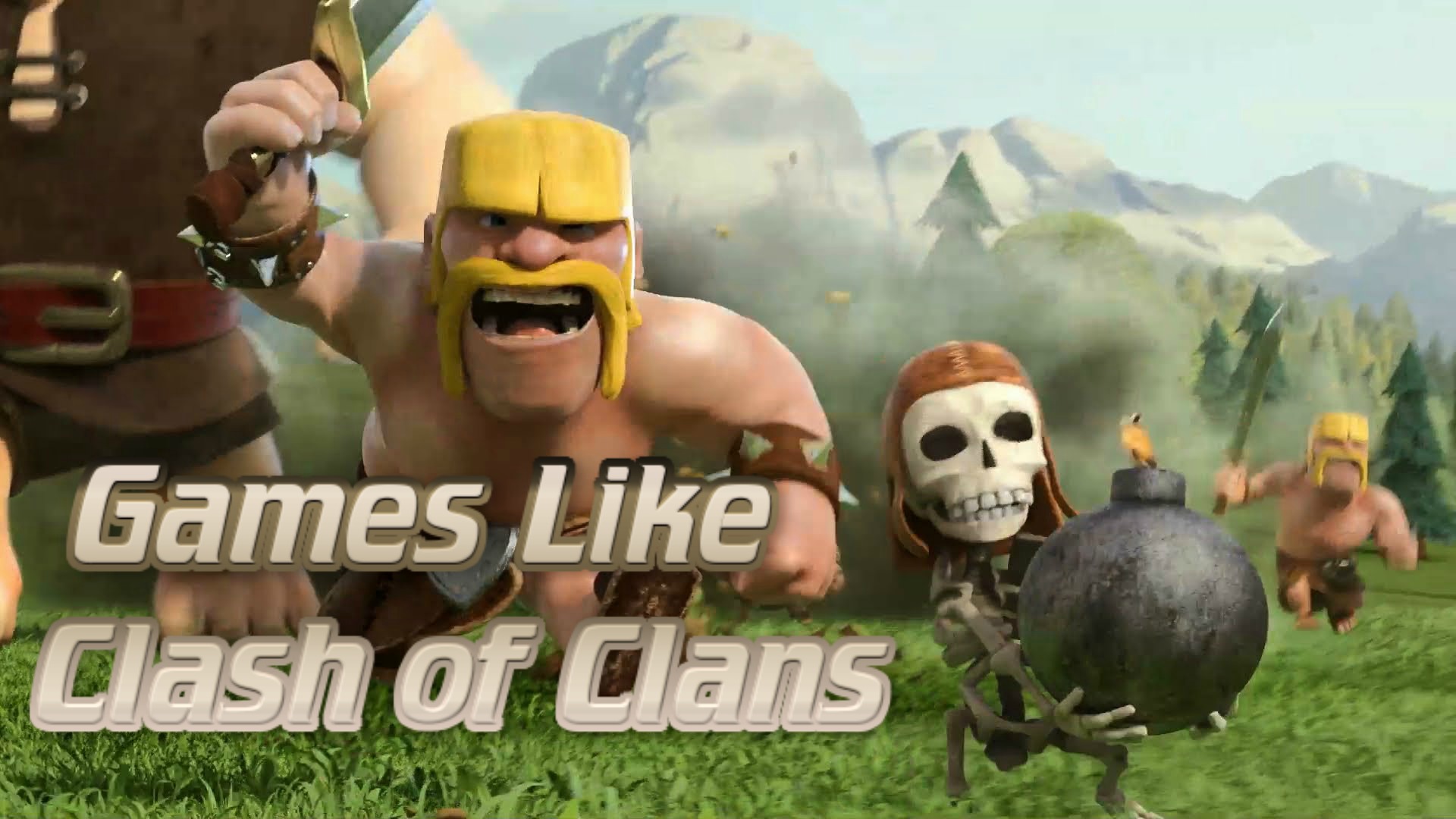 1. Total Conquest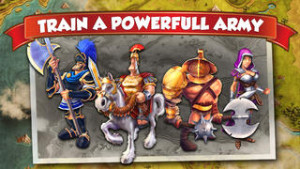 Source: Gamesdream
One of the most similar games to Clash Of Clans is Total Conquest. The name of the game is to manage an empire and conquer the world via military skirmishes. You take the role of a Roman governor that needs to develop their city-state, while protecting your land.
2. Battle Beach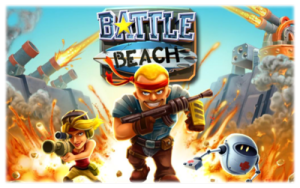 Source: Wikia
In this game, humanity is in shambles and you need to restore order. You need to rebuild islands, and you will need to build your base, build up your troops and you will need to combat other armies. You have 10 units to choose from, and when you feel the need to, you can join forces with other players and conquer opponents.
3. Samurai Siege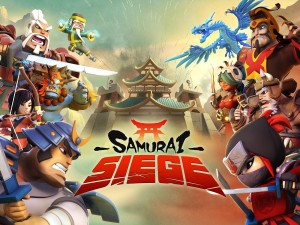 Source: Wikia
In Samurai Siege, you will lead a massive army of monsters, ninjas and of course samurais. You will focus on building a village from the ground up, and you will need to protect your village from other armies, which you can do by raising powerful armies of your own.
You will notice that there are forests, deserts and even mountains you can travel through, and if you want to, you can capture some loot, as well as swipe some rare items. When the time comes, you can create powerful alliances with other players and increase your chances of seize and conquer the realm.
4. Kingdom Clash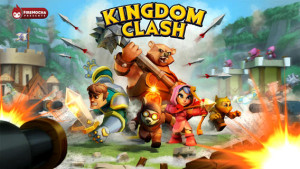 Source: iTunes
In this game, you rule a kingdom and you need to defend that kingdom at all costs. You do this by leading your troops to battle and equipping your castle with various types of weapons. You will love building up your armies and coming up with strategies that can help you build an indestructible fort. You have lightning canons, watchtowers and fire catapults at your disposal, so use them wisely, as well as the other weapons you have access to in Kingdom Clash.
5. Pocket Fort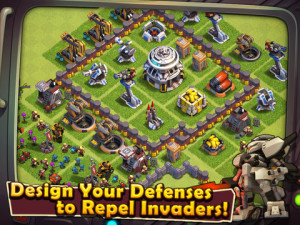 Source: Google Play
Pocket Fork is very similar to Clash Of The Clans, but there is a major difference, and that difference is that you will be in the command of robots. You will build an army of robots to conquer the world. You will love building a massive fortress, as well as using missiles to destroy your enemy. You will even have access to laser beams and turrets and much more.
If you are looking for a futuristic version of Clash Of Clans, then this is what you have been looking for and you will want to try this game out. Be warned though, this game can be highly addictive. In matter of fact, it can be just as addictive as Clash Of Clans.
6. Viking Wars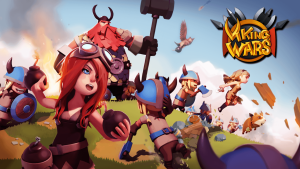 Do you like the viking age and Clash of Clans? If you answered yes to both these questions, then you will love Viking Wars. You will focus on building up an army of male and female vikings and wreck havoc on other viking tribes. However, there are some point in the game where you should join other players and form an alliance.
Also, you can earn some free game currency and enjoy various upgrades. You will enjoy building an army of viking warriors and using different weapons that are associated with the viking age, so download this game today to find out what the big deal is.
7. Jungle Heat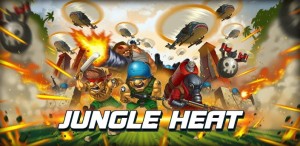 Source: Facebook
First of all, you can play Jungle Heat on various platforms and this includes a number of social media sites. The goal of this game is to take command as a general and free native riches and take on marauders. You will then claim them to yourself. You will build a fort in the middle of the jungle and defend it at all costs.
One of the coolest things about this game is you can hire troops to fight for you, and this will increase your chances of winning battles. If you want to conquer the jungle and become the top general, then download Jungle Heat today and start building a massive fort.
8. Castle Clash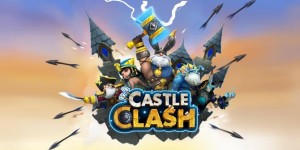 Source: Wikia
The final game on our list is Castle Clash. There are over 70 million players, which means that you have plenty of people to battle online. The goal of this game is simple, as you want to become the greatest warlord ever, and you will do this by creating massive empire that nobody wants to mess with. You will be able to hire extremely powerful heroes, as well as build and lead an army of mythical creatures, which range from small to large.
The more creative you are, the better your chances will be at being able to rise to the top. Create a number of bases and upgrade your fortress when need be, and fight other players when you are ready. Did we mentioned that you can even use powerful spells throughout the game? Download Castle Clash today and start building an empire that is a force to be reckon with.
9. Boom Beach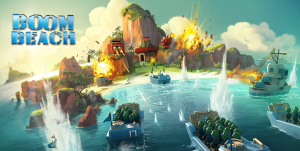 Source: IGN
A fun war based game also by the makers of Super Cell. The biggest difference is that any troops that survive after a battle will stay in your landing ship. That means you don't have to keep training over and over again. You get to explore islands and conquer neutral resources to expand your island empire. Killing the headquarters means victory, so never place it in a spot that is easy pickings for your opponent.