Irithel Jungle Heart [Mobile Legends Bang Bang]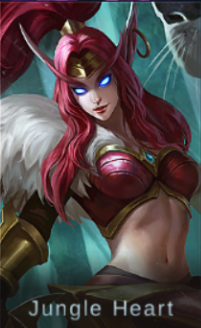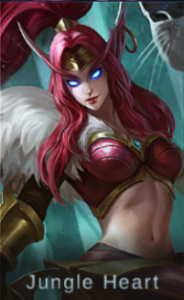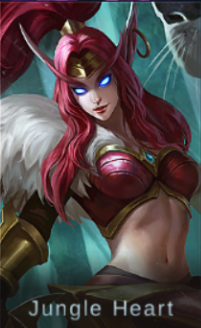 | Role | Marksman |
| --- | --- |
| Reap | |
| Cost | 32000BP or 599 Diamonds |
| Durability | 4/10 |
| Offense | 8/10 |
| Ability Effects | 5/10 |
| Difficulty | 7/10 |
Thoughts
Irithel is a good Marksman unit that is good for dealing minion damage and gaining hero kills.
Attributes
| | | | |
| --- | --- | --- | --- |
| MOVEMENT SPEED | 250 | MANA | 438 |
| PHYSICAL ATTACK | 110 | ATTACK SPEED | 0.826 |
| MAGIC POWER | 0 | HP REGEN | 35 |
| ARMOR | 17 | MANA REGEN | 15 |
| MAGIC RESISTANCE | 10 | BASIC ATTK CRIT RATE | 0 |
| HP | 2540 | ABILITY CRIT RATE | 0 |
Abilities
Jungle Heart: Passive
Description: Irithel and Leo know each other so well that allows her to shoot while moving. Each basic attack shoots out 3 heavy arrows (it takes a while to reload heavy bow), each arrow deals 45% physical damage (Only the first arrow can trigger gear passive abilities).
Strafe
Cooldown: 10
Mana Cost: 90
Description: Shoots a round of arrows, dealing 250 physical damage to enemies in the area and reducing their physical defense by 15 for 3s.
Force of the Queen
Cooldown: 10
Mana Cost: 60
Description: Leo shouts loudly, dealing 200 physical damage to the enemies in the area and reducing their movement speed by 80% for 2s.
Heavy Crossbow: Ultimate
Cooldown: 36s
Mana Cost: 120
Description: Jumps forward and equips heavy bow which allows her basic attack to deal 140% physical damage to the target and nearby enemies, last 15s
Builds
DPS, Burst

DPS, Durability

DPS, Jungle

Skins
Lore
Irithel was abandoned in the jungle by her parents when she was a little girl. Under the guidance of the God of Jungle, a female Smilodon that had just given birth adopted her. Being protected by the mother Smilodon, the little Smilodon Leo and Irithel learned to hunt, survive and grew up like an animal. During a territory fight, the mother Smilodon was badly injured. When Irithel and her brother Leo went to a town for help, they were captured as Smilodon children by a slaveholder. When the cat elf mage – Nana passed by she couldn't watch them getting beaten to death, she suddenly had the super power inside her that allowed her to save these 2 poor children. With the help of Nana, Irithel was able to understand human languages and combat skills while Leo grew up to a strong adult Smilodon. But she still hates humans and trusts her only friend – Leo.