7 Anime Like Kids on the Slope [Sakamichi no Apollon]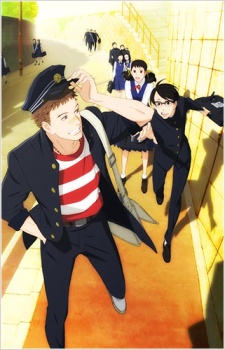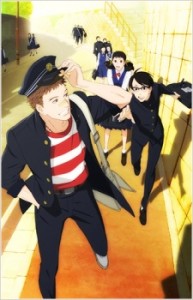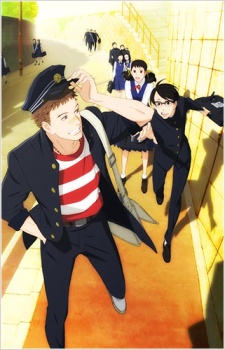 Here are my favorite picks for anime like Sakamichi no Apollon. Keep in my the list is in no particular order. Enjoy the recommendations!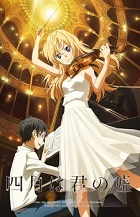 Music accompanies the path of the human metronome, the prodigious pianist Kousei Arima. But after the passing of his mother, Saki Arima, Kousei falls into a downward spiral, rendering him unable to hear the sound of his own piano.
Two years later, Kousei still avoids the piano, leaving behind his admirers and rivals, and lives a colorless life alongside his friends Tsubaki Sawabe and Ryouta Watari. However, everything changes when he meets a beautiful violinist, Kaori Miyazono, who stirs up his world and sets him on a journey to face music again.
Based on the manga series of the same name, Shigatsu wa Kimi no Uso approaches the story of Kousei's recovery as he discovers that music is more than playing each note perfectly, and a single melody can bring in the fresh spring air of April. [Written by MAL Rewrite]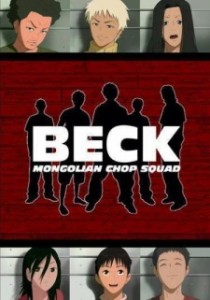 Tanaka Yukio, better known by his nickname Koyuki, is a 14-year-old who feels disconnected from life in general. Through the act of saving a mismatched dog, he meets guitarist Minami Ryuusuke, and becomes involved in Ryuusuke's new band BECK. Koyuki's life starts to change as the band struggles toward fame.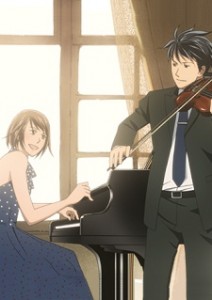 Shinichi Chiaki is a first class musician whose dream is to play among the elites in Europe. Coming from a distinguished family, he is an infamous perfectionist—not only is he highly critical of himself, but of others as well. The only thing stopping Shinichi from leaving for Europe is his fear of flying. As a result, he's grounded in Japan.
During his fourth year at Japan's top music university, Shinichi happens to meet Megumi Noda or, as she refers to herself, Nodame. On the surface, she seems to be an unkempt girl with no direction in life. However, when Shinichi hears Nodame play the piano for the first time, he is in awe of the kind of music she creates. Nevertheless, Shinichi is dismayed to discover that Nodame is his neighbor, and worse, she ends up falling head over heels in love with him. [Written by MAL Rewrite]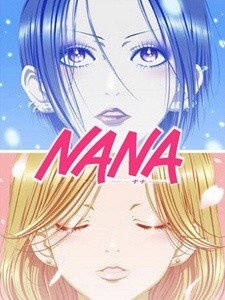 Nana Komatsu is a helpless, naïve twenty-year-old who easily falls in love and becomes dependent and clingy to those around her. Even though she nurses ambitious dreams of removing herself from her provincial roots and finding her true calling, she ends up traveling to Tokyo with the humble reason of chasing her current boyfriend Shouji Endo.
Nana Osaki, on the other hand, is a proud, enigmatic punk rock vocalist from a similarly rural background, who nurtures the desire to become a professional singer. Putting her career with a fairly popular band (and her passionate romance with one of its former members) firmly behind her, she boards the same train to Tokyo as Nana Komatsu.
Through a fateful encounter in their journey toward the metropolis, the young women with the same given name are brought together, sparking a chain of events which eventually result in them sharing an apartment. As their friendship deepens, the two attempt to support each other through thick and thin, their deeply intertwined lives filled with romance, music, challenges, and heartbreaks that will ultimately test their seemingly unbreakable bond. [Written by MAL Rewrite]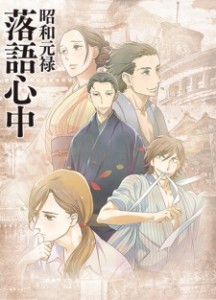 Rakugo storytelling—one of the oldest and most important of the Japanese arts. Shouwa Genroku Rakugo Shinjuu is the story of Rakugo and those who build their lives around mastering it, and of the fast-changing nation of Japan in the days after the great war.
For Yotarou, Rakugo is a chance to build a new life after being released from prison. For Yakumo, it's a lifelong struggle to find his voice. For Sukeroku, it comes as naturally as breathing. Rakugo is what ties these three very different men's stories together, and what brought the woman who would change everything into their lives. On-stage and off, the stories of Shouwa Genroku Rakugo Shinjuu are truly unforgettable.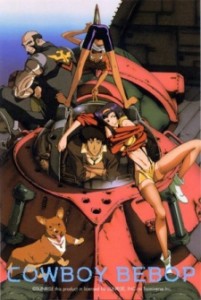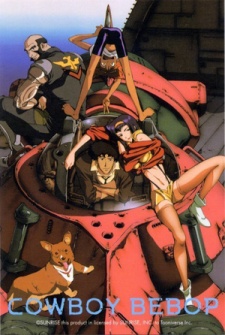 In the year 2071, humanity has colonized several of the planets and moons of the solar system leaving the now uninhabitable surface of planet Earth behind. The Inter Solar System Police attempts to keep peace in the galaxy, aided in part by outlaw bounty hunters, referred to as "Cowboys". The ragtag team aboard the spaceship Bebop are two such individuals.
Mellow and carefree Spike Spiegel is balanced by his boisterous, pragmatic partner Jet Black as the pair makes a living chasing bounties and collecting rewards. Thrown off course by the addition of new members that they meet in their travels—Ein, a genetically engineered, highly intelligent Welsh Corgi; femme fatale Faye Valentine, an enigmatic trickster with memory loss; and the strange computer whiz kid Edward Wong—the crew embarks on thrilling adventures that unravel each member's dark and mysterious past little by little.
Well-balanced with high density action and light-hearted comedy, Cowboy Bebop is a space Western classic and an homage to the smooth and improvised music it is named after. [Written by MAL Rewrite]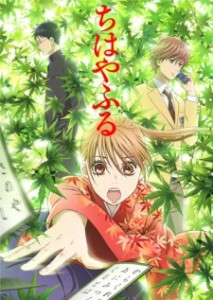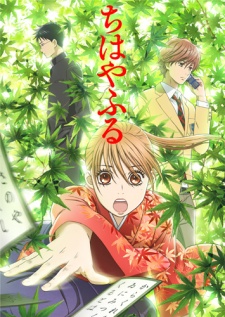 Chihaya Ayase, a strong-willed and tomboyish girl, grows up under the shadow of her older sister. With no dreams of her own, she is contented with her share in life till she meets Arata Wataya. The quiet transfer student in her elementary class introduces her to competitive karuta, a physically and mentally demanding card game inspired by the classic Japanese anthology of Hundred Poets. Captivated by Arata's passion for the game and inspired by the possibility of becoming the best in Japan, Chihaya quickly falls in love with the world of karuta. Along with the prodigy Arata and her haughty but hard-working friend Taichi Mashima, she joins the local Shiranami Society. The trio spends their idyllic childhood days playing together, until circumstances split them up.
Now in high school, Chihaya has grown into a karuta freak. She aims to establish the Municipal Mizusawa High Competitive Karuta Club, setting her sights on the national championship at Omi Jingu. Reunited with the now indifferent Taichi, Chihaya's dream of establishing a karuta team is only one step away from becoming true: she must bring together members with a passion for the game that matches her own. [Written by MAL Rewrite]
References: MyAnimeList, Wiki, ANN