10 Anime Like Seirei Tsukai no Kenbu [Blade Dance of the Elementalers] Recommendations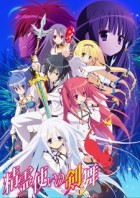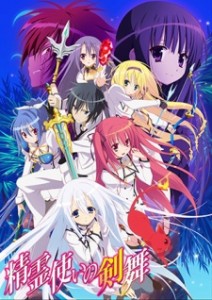 Here are my favorite picks for anime like Blade Dance of the Elementalers! Keep in mind in list is in no particular order. Enjoy the recommendations!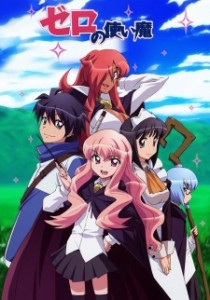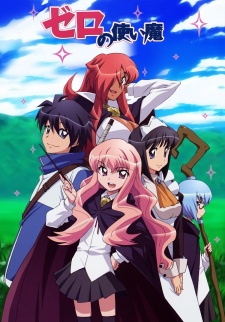 Louise is a magician at the Tristein Academy, dubbed with the nickname "Zero Louise" due to her inability to effectively use her magic properly, resulting in zero successes. An upcoming test at her academy requires her to summon a familiar, a servant and partner to support her as a magician. Despite desiring a familiar that would be superior to her constantly mocking classmates, Louise ends up summoning Hiraga Saito, your average Japanese boy. Even with Louise and Saito both unwilling to accept each other, they have no choice. Louise cannot attempt another summoning and Saito cannot return to Japan, and so their life together begins. Based on the novel by Noboru Yamaguchi.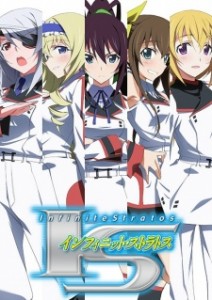 Japan engineered an armed powered exoskeleton "Infinite Stratos" (IS) and it became the mainstream of weapons. Since only women can operate IS, women dominate the society over men. Orimura Ichika is a 15-year-old boy and accidentally touches an IS placed in the IS pilot training school. He is found to be the only man who can operate IS and forced to enter the training school. Ichika's busy school life surrounded by girls has begun.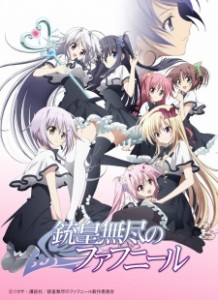 Twenty-five years ago, the world suddenly changed when monsters called "Dragons" appeared; seeking to ravage the earth and find mates. Over time, superhuman girls possessing the powers of the dragons, called "D girls" were born. Yuu Mononobe is the only male "D" in existence and is forced to enroll at Midgar – an academy for D girls. At the academy, he accidentally runs into Iris, a delinquent D girl, and even reunites with this long lost sister, Mitsuki. Will Iris and Yuu be able to challenge the seven dragons that threaten to destroy the world? (Source: Crunchyroll)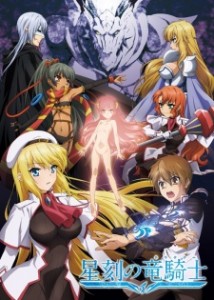 Learning to ride and tame dragons comes easy to most students at Ansarivan Dragonar Academy—except for first-year student Ash Blake, who is known by his fellow classmates as the "number one problem child." Poor Ash is the laughing stock at school because, despite his unfashionably large star-shaped brand that marks him as a future dragon master, he has nothing to show for it. His dragon has never appeared.
Until now, that is. One fateful day, Ash's dragon awakes in full glory, but appears different than any dragon ever seen before—in the form of a beautiful girl! What's worse, Ash soon discovers that this new dragon has attitude to spare, as she promptly informs him that she is the master, and he, the servant.
Ash's problems with dragon riding have only just begun. (Source: ANN)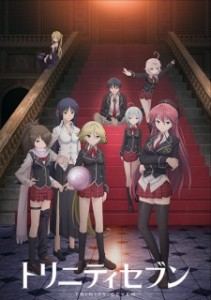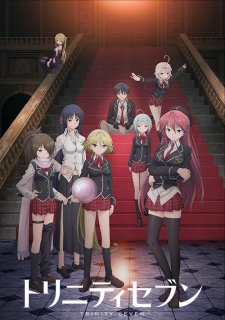 In this "romantic comedy but sometimes serious magical school story," life as Arata Kasuga knows it is wiped out by a bizarre incident known as "Collapse Phenomenon," which causes worldwide destruction and takes his cousin Hijiri Kasuga to the next world. To resolve the "Collapse Phenomenon" and bring back Hijiri, Arata enrolls in the Royal Biblia Academy. Waiting in the school are seven beautiful female magic users—the Trinity Seven. (Source: ANN)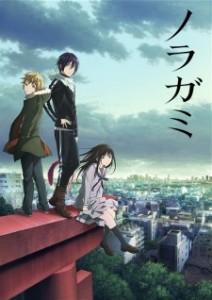 The world consists of two parts: the near shore and far shore. The near shore is the place where people reside, while the far shore is the place for deities and ayakashi, which are emotional fragments that can posses humans and cause trouble. So it is a deity's responsibility to remove those ayakashi from the near shore with the help of weapons called Shinki, made from the spirits of dead people.
Yato is a minor deity of war without shrine. Together with his Shinki, Tomone, he runs a Delivery Wish Granting Service, granting wishes for only 5 yen. After his Shinki leaves him on less than agreeable terms, he decides to run simple errands that do not involve ayakashi-related matters. While on a mission to find a lost kitten, he is nearly hit by a bus, but saved by a girl named Iki Hiyori. Hiyori dies for a moment, but then comes back to life. This, however, causes Hiyori's soul to become unstable, leaving her body frequently. So by offering 5 yen, she asks Yato to fix her body… but Yato cannot help without a Shinki, so Hiyori accompanies him on his journey to find one, in the hopes of becoming normal again. But behind Yato's kind-hearted face lies a twisted past… (Source: AniDB)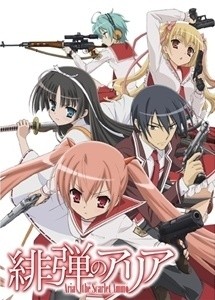 Kinji is a junior at a high school for mercenaries. He just wants to be normal, but his secret condition—he turns into an ace killer when he's turned on by the female form—triggers a fiery transfer student's unrelenting desire to make him her partner. (Source: FUNimation)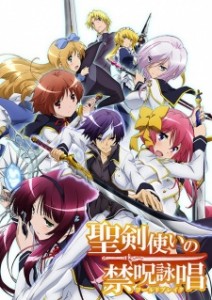 Written by Akamitsu Awamura, the series takes place in a private high school involving the concept of "saviors." They are known as people who possess awakened memories of their past lives. The story tells of a young boy named Moroha Haimura who comes to this private school.
At the school, there are two types of people: Saviors, who fight enemies with weapons and techniques gleaned from the Puraana powers from their own bodies, and Kuroma, who wipe out enemies with magic to manipulate the Maana powers that surpass physics. Moroha Haimura is the first person with past lives of both Saviors and Kuroma. (Source: ANN)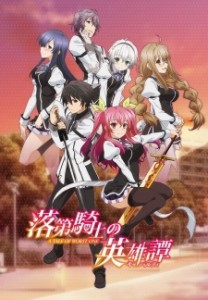 The "school sword action" story revolves around Magic Knights, modern magic-users who fight with weapons converted from their souls. Ikki Kurogane goes to a school for these Magic Knights, but he is the "Failed Knight" or "Worst One" who is failing because he has no magical skills. However, one day, he is challenged to a duel by Stella, a foreign princess and the "Number One" student. In this duel, "the loser must be obedient for life." (Source: ANN)
Bonus Read: 7 Reasons to Watch Gakusen Toshi Asterisk

After enrolling at the Constant Magic Academy, Akuto Sai discovers he's not just a gifted student with magical powers; he's destined to become the Demon King. And though he's not that crazy about the idea, it drives the girls wild! From the sexy school girls in his class to the skin-obsessed android who's programmed to seduce him, Akuto has no shortage of wacky girl trouble. How much temptation can a demon king take? (Source: Sentai Filmworks)
References: MyAnimeList, Wikipedia, ANN