10 Movies Like Night At The Museum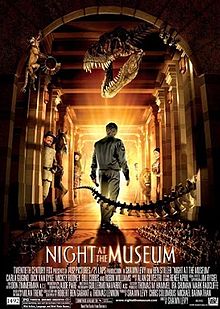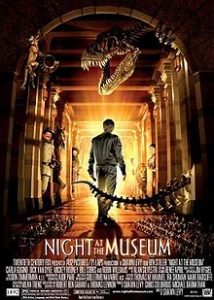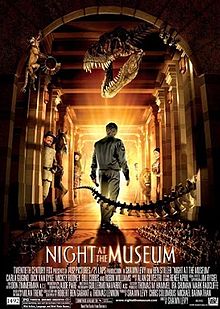 This is a list of movie recommendations of movies similar to Night At The Museum. Bear in mind that this list is in no particular order.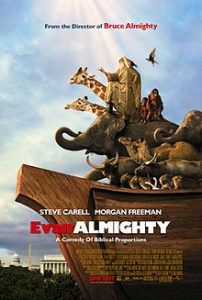 Newscaster Evan Baxter (Steve Carell) leaves Buffalo behind when he wins a seat in Congress. Moving his wife (Lauren Graham) and family to northern Virginia, he seems to have it made, then God (Morgan Freeman) throws a crisis of biblical proportions at his feet: The Lord wants him to build an ark and line up all the animals two-by-two in preparation for a flood.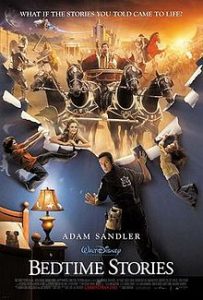 Hotel handyman Skeeter Bronson (Adam Sandler) gets an unexpected surprise when he discovers that the tall tales he has been telling his niece and nephew are somehow coming true. Hoping to make the most of the mysterious phenomenon, Skeeter spins one outlandish yarn after another, but the children's unexpected contributions to the stories turn Skeeter's life upside down.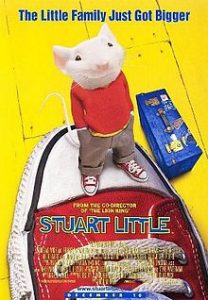 When the Littles go to an orphanage to adopt a new family member, a charming young mouse named Stuart is chosen. While George is initially unwelcoming to his new brother, the family cat, Snowbell, is even less enthusiastic about having a mouse as his "master" and plots to get rid of him. Against these difficulties, Stuart resolves to face them with as much pluck, love and courage as he can muster. In doing so, he shows his beloved new family that great things can truly come in small packages.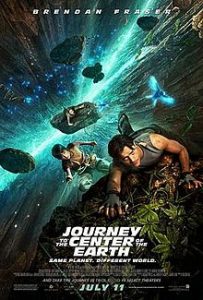 During an expedition to Iceland, professor Trevor Anderson (Brendan Fraser), his nephew Sean (Josh Hutcherson) and their guide, Hannah (Anita Briem), get trapped in a cavern. As they follow their only escape route deeper and deeper below the Earth's surface, they pass through strange places and encounter incredible creatures, including dinosaurs. But as volcanic activity around them increases, they realize they must find their way out — soon.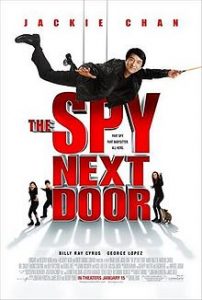 Bob Ho (Jackie Chan), an undercover operative for the CIA, decides to give up his career and marry his girlfriend, Gillian (Amber Valletta). First however, he has one more mission to complete: Gain the approval of Gillian's children. Bob volunteers to baby-sit when Gillian is called away, but the operation hits a snag when one of the kids mistakenly downloads a top-secret formula, and a Russian terrorist takes aim at Bob's prospective family.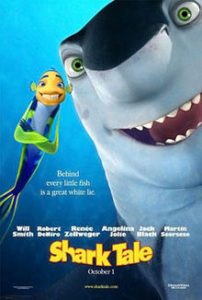 Underachiever Oscar (Will Smith) is a pint-sized fish with grand aspirations. When mob-connected great white shark Frankie (Michael Imperioli) is accidentally killed, Oscar concocts a story with Frankie's peace-loving brother Lenny (Jack Black) that it was he who murdered the shark. Suddenly hailed "Sharkslayer" by his aquatic brethren, Oscar has bigger fish to fry when Frankie's father, mob boss Don Lino (Robert De Niro), dispatches his henchmen to track down his son's killer.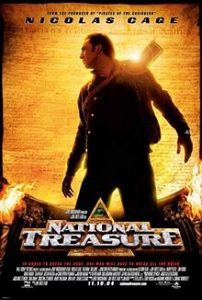 Historian and code-breaker Ben Gates (Nicolas Cage) has been searching his whole life for a rumored treasure dating back to the creation of the United States. Joining an expedition led by fellow treasure hunter Ian Howe (Sean Bean), Gates finds an ice-locked Colonial ship in the Arctic Circle that contains a clue linking the treasure to the Declaration of Independence. But when Howe betrays him, Gates has to race to get to the document ahead of his so-called colleague.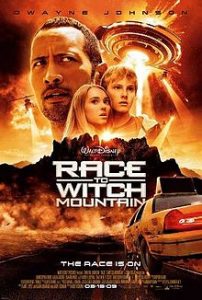 Jack Bruno (Dwayne Johnson), a Las Vegas taxi driver, is swept up in the adventure of a lifetime when he meets Sara (AnnaSophia Robb) and Seth (Alexander Ludwig), a pair of extraterrestrial youths who possess paranormal powers. In order to prevent an invasion of Earth, Jack must help the youths reach their spaceship, which is buried within Witch Mountain. But the task will not be easy, for government operatives and an alien bounty hunter are fast on their trail.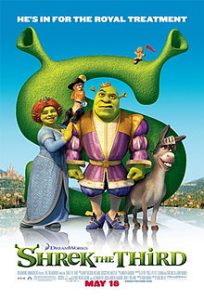 When King Harold suddenly croaks, Shrek (Mike Myers) learns he will have to rule the land of Far, Far Away, unless he can find a suitable heir to the throne. The most-promising candidate is Princess Fiona's (Cameron Diaz) cousin Artie (Justin Timberlake), a teenage slacker in a medieval high-school. Shrek and his trusted companions, Donkey (Eddie Murphy) and Puss in Boots (Antonio Banderas), set out to bring Artie back but find their mission is a bigger challenge than they expected.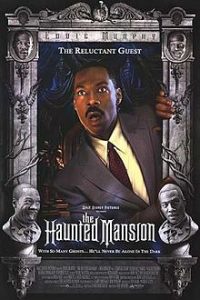 Workaholic real estate agent Jim Evers (Eddie Murphy) is accused by his wife, Sara (Marsha Thomason), of neglecting his son (Marc John Jefferies) and daughter (Aree Davis), so he takes the family on a vacation. Along the way, the family stops off at a sinister mansion that Jim has been asked to sell, only to discover it's haunted by Master Gracey (Nathaniel Parker) ; his stern butler, Ramsley (Terence Stamp) ; and two other servants who need some help breaking a curse.
References: Tastedive