10 Anime Like Akashic Records of Bastard Magic Instructor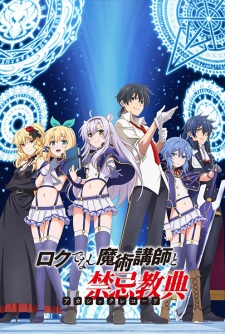 Akashic Records of Bastard Magic Instructor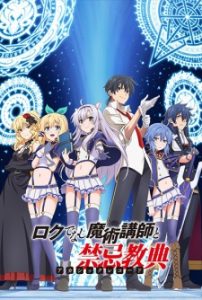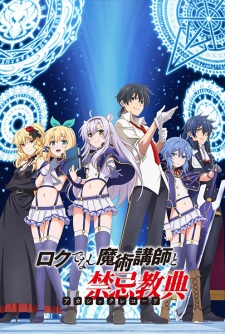 Here are my favorite picks for anime like Akashic Records of Bastard Magic Instructor. Keep in mind the list is in no particular order. Enjoy!
The Irregular at Magic High School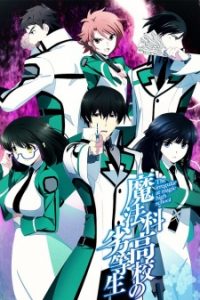 In the dawn of the 21st century, magic, long thought to be folklore and fairy tales, has become a systematized technology and is taught as a technical skill. In First High School, the institution for magicians, students are segregated into two groups based on their entrance exam scores: "Blooms," those who receive high scores, are assigned to the First Course, while "Weeds" are reserve students assigned to the Second Course.
Chivalry of a Failed Knight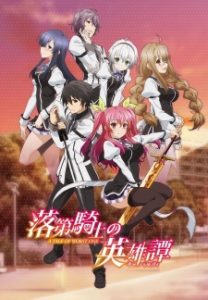 There are some humans capable of using magical power to manifest their souls as weapons and control forces beyond normal comprehension. These people are known as Blazers, and those who are recognized as such can undergo training at academies to become Mage-Knights. Ikki Kurogane is an aspiring Mage-Knight, despite being considered the worst student at Hagun Academy as an F-ranked Blazer—the lowest rank possible.
Sky Wizards Academy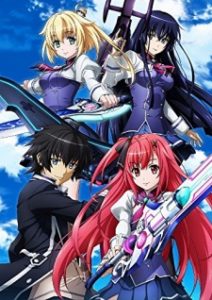 Years ago, humanity almost got wiped out by huge magical armored insects that had become too strong and aggressive to handle. Because of these giant bugs, humans do not live on the earth anymore, but in floating cities instead. However, this does not mean that everything is lost, because the wizards from prestigious floating wizard academies are fighting these monsters.
Ultimate Otaku Teacher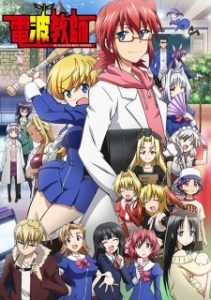 Junichirou Kagami is a young published physicist, a genius, and a hopeless otaku. At the mercy of YD, a self-diagnosed illness which causes him to only be able to do what he "Yearns to Do," Junichirou foregoes his scientific career to maintain and improve his anime blog. However, when he gets hired as a high school physics teacher; his sister Suzune, no longer willing to tolerate his NEET lifestyle, forces him to take the position.
KonoSuba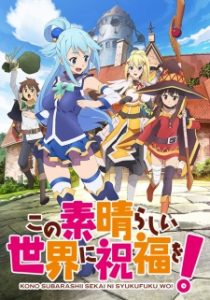 After dying a laughable and pathetic death on his way back from buying a game, high school student and recluse Kazuma Satou finds himself sitting before a beautiful but obnoxious goddess named Aqua. She provides the NEET with two options: continue on to heaven or reincarnate in every gamer's dream—a real fantasy world! Choosing to start a new life, Kazuma is quickly tasked with defeating a Demon King who is terrorizing villages. But before he goes, he can choose one item of any kind to aid him in his quest, and the future hero selects Aqua. But Kazuma has made a grave mistake—Aqua is completely useless!
Trinity Seven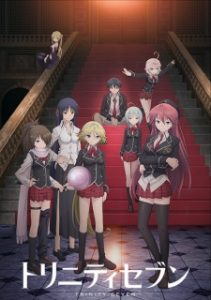 One day, the bright red sun stopped shining, causing the "Breakdown Phenomenon"—the destruction of Arata Kasuga's town and the disappearance of the people inhabiting it. All, however, is not yet lost; by utilizing the magical grimoire given to him by his childhood friend and cousin Hijiri Kasuga, Arata's world gets artificially reconstructed.
Noragami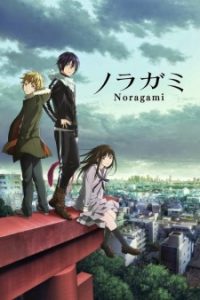 In times of need, if you look in the right place, you just may see a strange telephone number scrawled in red. If you call this number, you will hear a young man introduce himself as the Yato God. Yato is a minor deity and a self-proclaimed "Delivery God," who dreams of having millions of worshippers. Without a single shrine dedicated to his name, however, his goals are far from being realized. He spends his days doing odd jobs for five yen apiece, until his weapon partner becomes fed up with her useless master and deserts him.
Little Witch Academia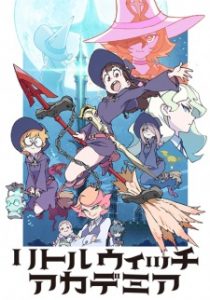 Atsuko Kagari is an ordinary girl who joins the renowned witch academy for witch girls, Luna Nova Academy. When she was younger, she went to Magical Festa, a magic show hosted by a witch named Shiny Chariot. Atsuko was so mesmerized and inspired by Shiny Chariot's performance that she dreamed to someday be a "cool" witch like her. This young and impressionable Atsuko takes Shiny Chariot's words as her own motto: "Never forget, a believing heart is your magic." As part of a class, Atsuko and her classmates go into a labyrinth under the Tower of Luna Nova. There, a sealed ancient dragon was unleashed by one of her classmates. Atsuko tries to stop the dragon, but…
Re:Zero − Starting Life in Another World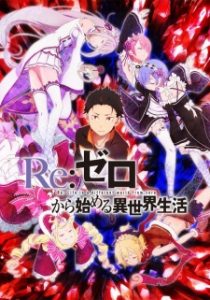 When Subaru Natsuki leaves the convenience store, the last thing he expects is to be wrenched from his everyday life and dropped into a fantasy world. Things aren't looking good for the bewildered teenager; however, not long after his arrival, he is attacked by some thugs. Armed with only a bag of groceries and a now useless cell phone, he is quickly beaten to a pulp. Fortunately, a mysterious beauty named Satella, in hot pursuit after the one who stole her insignia, happens upon Subaru and saves him. In order to thank the honest and kindhearted girl, Subaru offers to help in her search, and later that night, he even finds the whereabouts of that which she seeks. But unbeknownst to them, a much darker force stalks the pair from the shadows, and just minutes after locating the insignia, Subaru and Satella are brutally murdered.
Alderamin on the Sky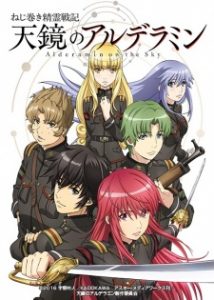 The world is thrown into chaos when the Katjvarna empire takes arms against the Republic of Kioka. Our hero, Ikta, detests war but ultimately has no choice but to become a High Grade Military Officer to defend his land. No one could have ever imagined that this lazy womanizer would eventually become the hero everyone needed.
References: Myanimelist