7 Anime Like Maoyu – Archenemy & Hero [Maoyuu Maou Yuusha]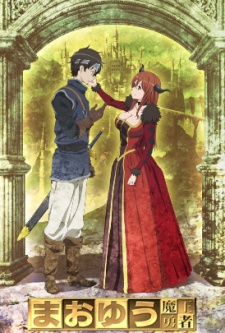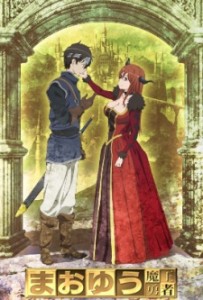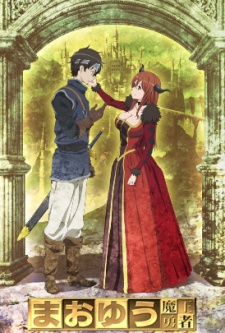 Here are my favorite picks for anime like Maoyuu Maou Yuusha. Keep in my the list is in no particular order. Enjoy the recommendations!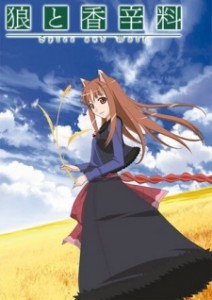 Holo is a powerful wolf deity who is celebrated and revered in the small town of Pasloe for blessing the annual harvest. Yet as years go by and the villagers become more self-sufficient, Holo, who stylizes herself as the "Wise Wolf of Yoitsu," has been reduced to a mere folk tale. When a traveling merchant named Kraft Lawrence stops at Pasloe, Holo offers to become his business partner if he eventually takes her to her northern home of Yoitsu. The savvy trader recognizes Holo's unusual ability to evaluate a person's character and accepts her proposition. Now in the possession of both sharp business skills and a charismatic negotiator, Lawrence inches closer to his goal of opening his own shop. However, as Lawrence travels the countryside with Holo in search of economic opportunities, he begins to realize that his aspirations are slowly morphing into something unexpected.
Based on the popular light novel of the same name, Ookami to Koushinryou, also known as Spice and Wolf, fuses the two polar genres of economics and romance to create an enthralling story abundant with elaborate schemes, sharp humor, and witty dialogue. Ookami to Koushinryou is more than just a story of bartering; it turns into a journey of searching for a lost identity in an ever-changing world. [Written by MAL Rewrite]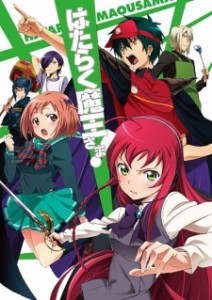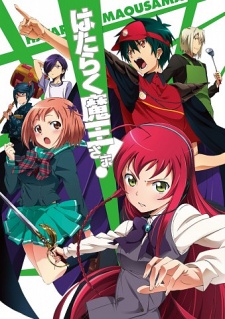 Devil King Sadao is only one step away from conquering the world when he is beaten by Hero Emilia and forced to drift to the other world: modern-day Tokyo. As "conquering the world" are the only skills the Devil King possesses—and are obviously unnecessary in his new situation—he must work as a freeter to pay for his living expenses!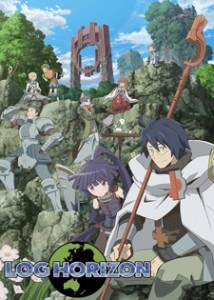 Without warning, thousands of players of the massively multiplayer online role-playing game (MMORPG) Elder Tale end up being transported inside of the world of the game during the latest expansion pack, inhabiting the bodies of their game avatars without any way back. Among them is Shiroe, a long-time player, strategist and member of a famous pick-up group known as the Debauchery Tea Party (DTP). Realizing that the hub city of Akiba would devolve into lawlessness and chaos, he partners up with his friend, Naotsugu, and the stealthy ninja, Akatsuki, to bring structure and order to the city. From there, they work together in order to not only survive, but thrive in the world that is now their reality.
Log Horizon stands apart from other 'trapped-in-a-videogame' anime by exploring how Shiroe, his friends and the other players learn to live in a world already inhabited by natives through the use of mature tactics such as politics, planning, and compromise.

The story revolves around Raul, a boy who did not become a Hero, since the demon lord was already defeated just before his Hero exams. His dreams dashed, Raul spends his days working at a magic shop in the capital. One day, a part-time job seeker appears at the shop with an amazing résumé:
Name: Fino
Previous Occupation: Demon Lord Heir
Motive: Because my father was defeated
The work comedy revolves around this former Hero-in-training and the daughter of the demon lord. (Source: ANN)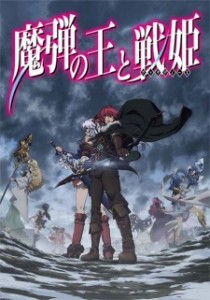 In a fantasy version of Europe, a war between enemy countries is brewing. One of these countries, Zhcted, has its seven regions ruled by War Maidens, known as Vanadis. Equipped with powerful dragon-carved weapons, Eleonora "Elen" Viltaria, one of the Vanadis, launches an invasion against their neighboring rival country of Brune. Eventually, Tigrevurmud "Tigre" Vorn, a young archer and an earl for Brune's region of Alsace, has his entire army decimated at Elen's hands. In a strange twist of events, Elen spares Tigre, and gives him the order, "Become mine!" What could be the meaning behind this new alliance?
Adapted from the light novel written by Tsukasa Kawaguchi, Madan no Ou to Vanadis is an epic adventure filled with complex war tactics and beautiful women. Trapped in a multinational conflict, Tigre and Elen are swept up in a war filled with dark secrets, conspiracies, and corruption. [Written by MAL Rewrite]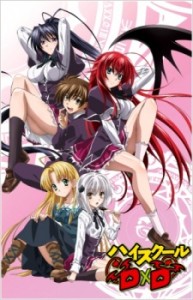 The world of High School DxD is filled with devils, fallen angels and exorcists, all blending in with the normal human population. Hidden underneath the average tasks of everyday folk are conflicts and battles resolved by each of these different factions.
Meanwhile, we have Issei Hyoudou – your typical "curious" high school student. His perverted dream is to create his own steamy harem. However, with a stroke of bad luck, Issei's first date turns out to be with a beautiful fallen angel that ends up brutally attacking and killing the poor boy. Talk about a bad date, huh? Luckily though, he is later brought back to life and turned into a devil by Rias Gremory, a devil who now becomes Issei's master. Now, Issei, along with Rias and other fellow devils, must try to make it in the world of devils and angels. Issei fights to become one of the strongest supernatural beings in the world, in hopes of someday making his perverted high school dream come true.
High School DxD is a hilarious harem anime, featuring a variety of supernatural creatures, as well as tons and tons of beautiful ladies! Keeping in mind that, in this series, there is no clear good or evil, who will you root for – angels or devils?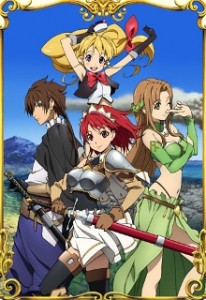 Once upon a time, there was a tragic war, in which the power of the devils was involved. After the war, the devils' power was banned and the world was restored to peace. Cecily Campbell is a knight, who has been looking for a blacksmith to repair her old sword given by her father. One day, she saw a man fighting with a ruffian who used the tabooed devil's power. The man defeated him with one blow of his weirdly shaped sword. The man turned out to be a blacksmith called Luke. The fateful encounter was the beginning of the adventure.
References: MyAnimeList, Wiki, ANN