9 Anime Like Yamada-kun and the Seven Witches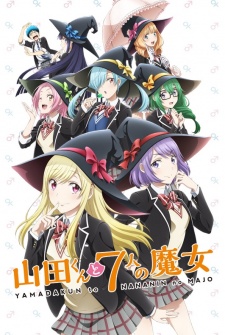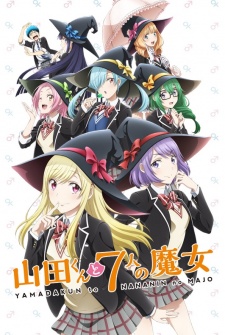 This anime reminds me of the following animes and I will list them for you here. Here are my top picks for anime like Yamada-kun and the Seven Witches. Enjoy!
Thirty years before a strange phenomena called a "spacequake" devastated the center of Eurasia, claiming the lives of at least 150 million people. Since then, smaller spacequakes plague the world on a irregular basis. Shidō Itsuka, a seemingly ordinary high schooler comes across a mysterious girl at the ground zero of a spacequake and learns from his sister Kotori she is one of the "Spirits" who are the real cause of the spacequakes that occur when they manifest themselves in the world.
He also learns that Kotori is the captain of the airship Ratatoskr and recruits him to make use of his mysterious ability to seal the Spirits' powers and stop them from being a threat to mankind. However, there is a catch: to seal a Spirit, he must make her fall in love with him.
Special abilities occur among a small percentage of boys and girls in puberty. Yū Otosaka uses his power without others knowing, and lives a fairly normal, average school life. Before him suddenly appears a girl, Nao Tomori. Due to his meeting with her, the fate of special power-users will be exposed.
Kazama Kenji was feared as the worst delinquent of Fujou High, but after certain events led him to peek in on the Game Development Club, he witnesses the outbreak of a fire. While the members inside manage to succeed in putting it out, they all attack Kenji to erase his memory and hide the incident. Kenji desperately tries to escape from them, but when their president Shibasaki Roka rescues him he ends up joining their Game Development Club.
Bonus Read: Yamada and the 7 Witches Review
On the first day of high school a beautiful girl named Haruhi Suzumiya introduces herself as having "no interest in ordinary humans". She asks for any aliens, time travelers, sliders or espers to join her. Watching her weird behaviour is Kyon who sits in front of Haruhi and is the only person who talks to her. When Kyon comments about Haruhi's joining every club in school and then quitting he unwittingly gives Haruhi an idea to start her own after school club. Thereafter Kyon and several others find themselves dragged, literally, into the Save our world by Overloading it with fun Suzumiya Haruhi's Brigade (the S.O.S. Brigade for short).
At private Mihama Academy, five girls who seem normal attend the school due to "certain reasons." A sixth student "with reasons" named Yūji Kazami transfers in. Yūji has an ego with such darkness that he does not fade in comparison to the five girls, who are so different from the norm. As they each meet each other, they deepen their understanding of one another. Through the small bits of progress they make, each of their hearts will be affected. When Yūji arrives, a story of girls who are trapped by their pasts begins.
References: ANN, MyAnimeList, Wiki