Alpha Ultimate Weapon Review [Mobile Legends: Bang Bang]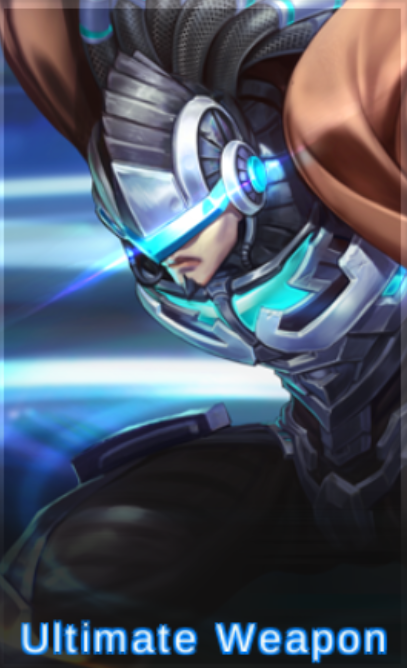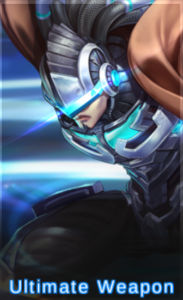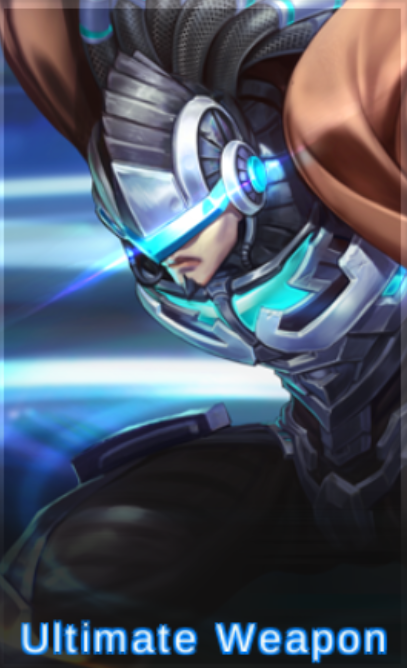 | Role | Fighter |
| --- | --- |
| Specialty | Charge / Damage |
| Cost | 32000 BP or 599 Diamonds |
| Durability | 7/10 |
| Offense | 8/10 |
| Ability Effects | 7/10 |
| Difficulty | 8/10 |
Thoughts
Alpha is a well balanced Fighter type with a steep difficulty spike. His offense is great making him useful for taking down other heroes and his durability makes it even easier.
Attributes
| | | | |
| --- | --- | --- | --- |
| MOVEMENT SPEED | 2.65 | MANA | 453 |
| PHYSICAL ATTACK | 121 | ATTACK SPEED | 9.2 |
| MAGIC POWER | 0 | HP REGEN | 39 |
| ARMOR | 20 | MANA REGEN | 16 |
| MAGIC RESISTANCE | 10 | BASIC ATTK CRIT RATE | 0 |
| HP | 2646 | ABILITY CRIT RATE | 0 |
Abilities
Go, Beta!: Passive
Description: Using skills will summon Beta to attack and mark the target. Beta will attack the target continuously after 2 marks, deaing 180 pts of true damage in total.
Rotary Impact
Cooldown: 7s
Mana Cost: 70
Description: Launches a slash forwards, dealing 235 pts of physical damage to the enemies along the way and lower their movement speed 60% lasting 2s. After the light wave launches, Beta will follow its trace to strafe, dealing 95 pts of physical damage .
Force Swing
Cooldown: 9.5s
Mana Cost: 70
Description: After powering up for a while. the hero will strike fowards in a conical area and deal 245 pts of physical damage to enemies and slow them down. Every hit on an enemy will increase self's attack speed by 5% and restore 85 pts of HP. While powering up, Beta will strafe at enemies along the edge of attack range. dealing 105 pts of physical damage.
Spear of Alpha: Ultimate
Cooldown: 30s
Mana Cost: 130
Description: Wields the light spear powerfully, stunning the target when it hits. The hero will be pulled  to the hit enemy, dealing 355 pts of physical damage to enemies along the way. When the light spear hits, it will guide the fight suit to strafe toward the target's area dealing 205 pts of physical damage.
Builds
Continuous Damage

Burst Damage

Durability

Skins
Lore
Alpha is another creation of Laboratory 1718 after Saber left. Mad scientists got a new idea from a famous sci-fi movie. using human bodies as biological material and space meteorolite as metal skeletons, they created powerful twins. Alpha and Beta, known as "Flesh Weapon", are capable of utilizing a supernatural power that's had themselves conscious awakened since they were born, and refused to become killing machines. Getting help from Saber, they escaped from the alt-world. However, on their way to escape, the made man Beta's core was destroyed. All that Alpha could bring out was Beta's half metal arm. After coming to the Land of Dawn, with the help of master machinist Rooney, now Beta keeps company with Alpha as a form of an aircraft.