Bleach Brave Souls Team Effect Guide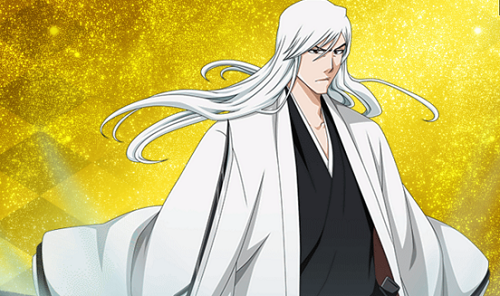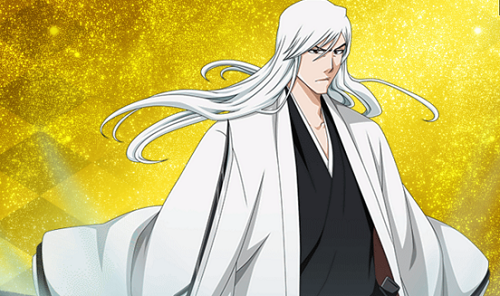 In BBS, your team can get bonus stats by having certain members in the party. Below is a list of bonus effects you can have by slotting in specific characters. Keep in mind it doesn't matter what star level a character is for most of these team effects, as long as it doesn't have a specific star requirement. 
Here is the list of team effects you can get for each character. The legend table is below this list.
| Name | Team Effects |
| --- | --- |
| Kenpachi | Captains, Soul Reapers, Squad 11 |
| Mayuri | Captains, Research & Development Chiefs, Soul Reapers |
| Grimmjow | Arrancar |
| Nelliel | Arrancar |
| Yachiru | Lieutenants, Soul Reapers, Squad 11 |
| Nnoitora | Arrancar |
| Ichigo | Getsuga, Rescuers, The Internal Struggle |
| White Ichigo | The Internal Struggle |
| Szayelaporro | Arrancar |
| Kaien | Lieutenants, Soul Reapers, Squad 13, Where the Heart Lies |
| Momo | Lieutenants, Lil' Shiro, Soul Reaper Academy Class of 2066, Soul Reapers, Squad 5 |
| Aizen | Captains, Soul Reapers, Squad 5, Terrible Ambition |
| Orihime | Rescuers, What Is a Heart? |
| Rukia | Pride of the Kuchikis, Soul Reapers, Squad 13, Where the Heart Lies |
| Byakuya | Captains, Pride of the Kuchikis, Soul Reapers, Squad 6 |
| Tessai | N/A |
| Ikkaku | Soul Reapers, Squad 11 |
| Ulquiorra | Arrancar, What Is a Heart? |
| Shinji | Visored |
| Chad | Rescuers |
| Genryusai | Captains, Soul Reapers, Unconditional Loyalty |
| Pesche | Arrancar |
| Zangetsu | Getsuga |
| Hachigen | Visored |
| Hiyori | Visored |
| Ururu | N/A |
| Sajin | Captains, Soul Reapers, Unconditional Loyalty |
| Don Kanonji | N/A |
| Uryu | Rescuers |
| Toshiro | Captains, Lil' Shiro, Soul Reapers, Squad 10 |
| Yoruichi | Old Friends, Rescuers, Stealth Force Commanders |
| Kaname | Captains, Soul Reapers, Squad 9, Terrible Ambition |
| Soi Fon | Captains, Soul Reapers, Stealth Force Commanders |
| Retsu | Captains, Soul Reapers, Squad 4 |
| Renji | Lieutenants, Soul Reaper Academy Class of 2066, Soul Reapers, Squad 6 |
| Rose | Visored |
| Gantenbainne | Arrancar |
| Mashiro | Visored |
| Rangiku | Lieutenants, Memory of a Vow, Soul Reapers, Squad 10 |
| Dordoni | Arrancar |
| Kisuke | Old Friends, Research & Development Chiefs |
| Love | Visored |
| Lisa | Visored |
| Ikkaku | Soul Reapers, Squad 11 |
| Yumichika | Soul Reapers, Squad 11 |
| Kensei | Visored |
| Cirucci | Arrancar |
| Illfort | Arrancar, Grimmjow's Fracciónes |
| Shawlong | Arrancar, Grimmjow's Fracciónes |
| Mashiro | Visored |
| Shunsui | Captains, Soul Reapers |
| Edrad | Arrancar, Grimmjow's Fracciónes |
| Izuru | Lieutenants, Soul Reaper Academy Class of 2066, Soul Reapers, Squad 3 |
| Jushiro | Captains, Soul Reapers, Squad 13 |
| Luppi | Arrancar |
| Gin | Captains, Soul Reapers, Squad 9, Terrible Ambition |
| Hanataro | Soul Reapers, Squad 4 |
| Kukaku | Pyrotechnicians |
| Ganju | Pyrotechnicians |
Team Legend
Here is the team legend for those that want to know each of them well:
| Name | Description | Team Effect |
| --- | --- | --- |
| Arrancar |  A team made up of Arrancar. | ATK +5 |
| Captains |  A team made up of 13 Court Guard Squads captains. | STA +20 ATK +10 |
| Getsuga | A team contains Ichigo and Zangetsu. | ATK +10 |
| Grimmjow Fracciónes | A team made up of Grimmjow Fracciónes. |  ATK +10 DEF +10 |
| Lieutenants | A team made up of 13 Court Guard Squads lieutenants. | STA +15 ATK +10 |
| Lil Shiro |  A team contains two childhood friends. | DEF +10 |
| Memory of a Vow | A team contains two characters with a complicated past. | SP +10 |
| Old Friends | A team contains two characters who have trained together for many years. | FCS +10 |
| Pride of the Kuchikis | A team contains a brother and sister. | SP +10 |
| Pyrotechnicians | A team contains the Rukon District's premier fireworks expert and her younger brother. | ATK +10 |
| Rescuers | A team made up of characters who set out to rescue Rukia. | STA +20 ATK +10 |
| Research and Development Chiefs | A team contains two Department of Research & Development chiefs. | STA +15 |
| Soul Reaper Academy Class of 2066 |  A team made up of 2066 graduates from the Soul Reaper Academy. | STA +20 |
| Soul Reapers | A team made up of Soul Reapers. | STA +5 |
| Stealth Force Commanders | A team contains two Stealth Force commanders. | FCS +10 |
| Terrible Ambition | A team made up of the one who will stand at the top and his closest allies. | ATK +10 SP +10 |
| The Internal Struggle | A team contains a certain character and the Hollow inside them. | ATK +10 |
| Trick or Treat! | Give us something good to eat or we'll play a trick on you! | STA +20 ATK +10 |
| Unconditional Loyalty | A team contains two members bound by absolute loyalty. | STA +15 |
| Visored | A team made up of Visored. | ATK +10 DEF +10 |
| Where is a Heart? | A team contains Ulquiorra and Orihime. | FCS +10 |
| Where the Heart Lies | A team contains one who gives their heart and one who receives. | FCS +10 |
| Squad 13 | A team contains two Squad 13 members. | DEF +10 |
| Squad 11 | A team contains two Squad 11 members. | ATK +10 |
| Squad 10 |  A team contains two Squad 10 members. | DEF +10 |
| Squad 9 | A team contains two Squad 9 members. | FCS +10 |
| Squad 6 | A team contains two Squad 6 members. | ATK +10 |
| Squad 5 | A team contains two Squad 5 members. | SP +10 |
| Squad 4 | A team contains two Squad 4 members. | SP +10 |
| Squad 3 | A team contains two Squad 3 members. | SP +10 |
| 3★ | A team made up of 3★ or higher characters. | STA +10 ATK +5 |
| 4★ | A team made up of 4★ or higher characters. | STA +15 ATK +7 |
| 5★ | A team made up of 5★ or higher characters. | STA +20 ATK +10 |