Final Fantasy: Brave Exvius Abandoned Orphanage Exploration [Item Locations]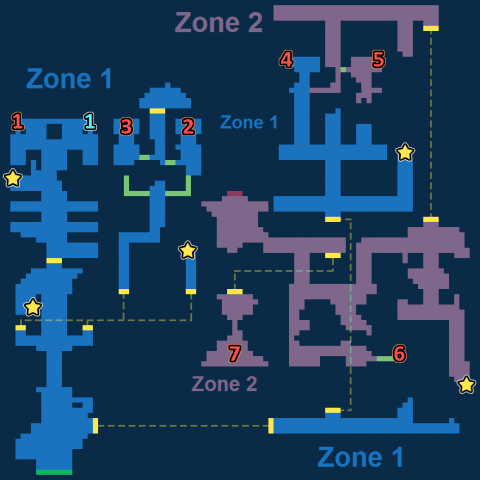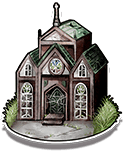 A relic from a better time, the Abandoned Orphanage is now in disrepair and overran with all sorts of foul creatures. Fortunately this also makes it a great place to hide a Resistance Base from those Imperial scum. Lucky for you, when this place went under they left a lot of great items to collect behind, check out the guide to make sure you got everything!
Exploration Stats:
| | | | | |
| --- | --- | --- | --- | --- |
| Energy | Battles | Gil | Unit Exp | Rank Exp |
| 9 | 30 | 10,307 | 62,748 | 394 |
How to maximize experience points: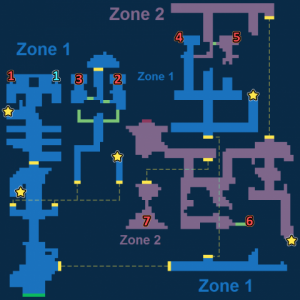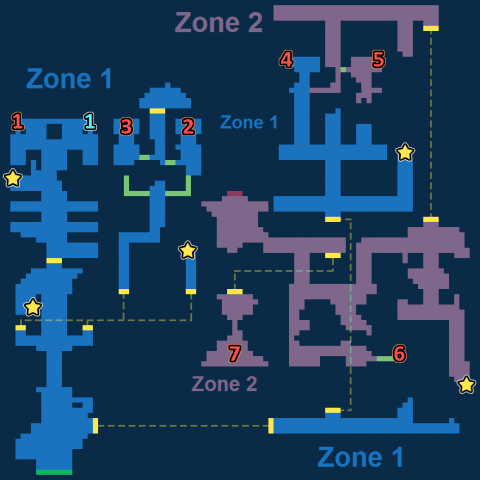 Abandoned Orphanage is a two zone exploration, meaning that you have to do all the battles of Zone 1 & Zone 2 to maximize your EXP. To do this first stay in ZONE 1 until you have 4009 Gil then proceed to and stay in ZONE 2 until you have 9722 Gil and then defeat the boss.
Drops: Allure Powder, Corpse Fly, Crimson Tear, Digital Circuit, Earth's Core, Esper Cryst, Esper's Tear, Gaia's Tear, Green Fluid, Heaven's Ash, Holy Crystal (boss), Life Orb, Litrock, Pearl of Wisdom, Polymer Emulsion, Quality Parts, Sacred Crystal (boss), Rainbow Needle, Spiritsand, Talmonite of Life
Collection Points: Iron Ore, Silver Ore, Mythril Ore, Light Cryst, Light Megacryst, Water Cryst, Water Megacryst, Ice Cryst, Ice Megacryst, Magicite, Violet Magicite, Violet Megacite, Green Magicite, Green Megacite
Enemies: Dead Head, Gloom Widow, Poplium, Skuldier, Worgen, Yellow Soul, Zoldaad Soldier, Zombie
 Boss: Magitek Armor x 3
Magitek Armor is weak to lightning and is only immune to petrify.
Strategy: Use units that can deal high Lightning damage attacks, or help chain them.
Item/Treasure Chest Locations: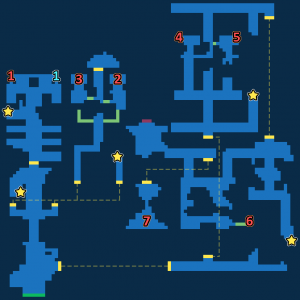 | | |
| --- | --- |
| Treasure Chests |   |
| 1 | Violet Megacite |
| 2 | Gold Needle |
| 3 | Gold Armlet |
| 4 | Tough Scale |
| 5 | Recipe for Poison Knuckles |
| 6 | Star Quartz |
| 7 | Golden Axe |
| 1B | Recipe for Ice Armor (Silver Chest, Needs Magic Key) |
Collection Point 1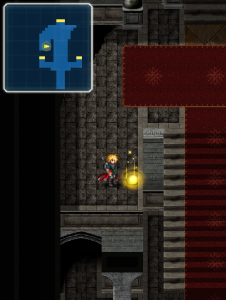 Collection Point 2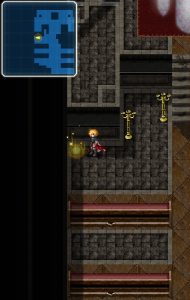 Violet Megacite
Collection Point 3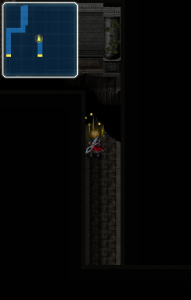 Gold Needle
Gold Armlet
Collection Point 4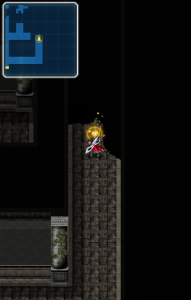 Tough Scale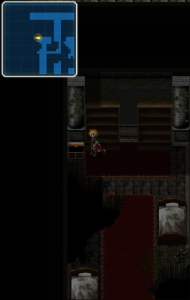 Recipe for Poison Knuckles
Collection Point 5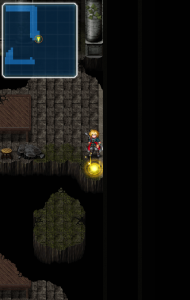 Star Quartz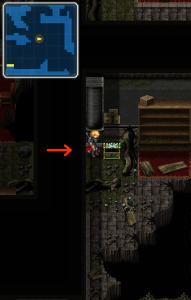 Golden Axe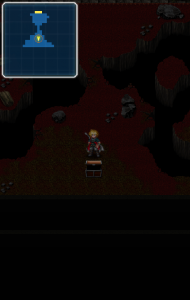 Recipe for Ice Armor (Silver Chest, Needs Magic Key)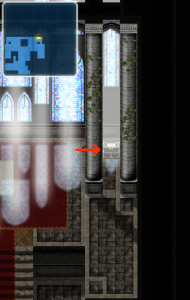 Quest involving Abandoned Orphanage
Quest: Scent of a Spy
Objective 1: Talk to this person in Raven's Hideout here
Objective 2: Talk to this person in the Abandoned Orphanage here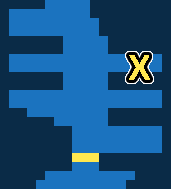 Objective 3: Report back to the quest giver
Reward: Elixir

Effect: Recover HP/MP (100%) to one ally