Final Fantasy: Brave Exvius The Water Shrine Exploration [Item Locations]

I'm starting to see a pattern here. You have all important national treasures being left behind in dilapidated shrines, bad guys are coming in and wrecking the place and it's your job to do some cleanup work. Luckily for you, the monsters don't seem to be too interested in the treasures so they are yours for the taking. Check out the guide below before you delve into the depths of The Water Shrine!
Exploration Stats:
| | | | | |
| --- | --- | --- | --- | --- |
| Energy | Battles | Gil | Unit Exp | Rank Exp |
| 15 | 30 | 11634 | 59608 | 666 |
Mission Rewards:
| | |
| --- | --- |
| Complete the quest | 20 Lapis |
| Evoke 3 or more espers | 10 Lapis |
| Clear without an ally being Ko'd | 10 Laps |
| No continues | 10 Lapis |
Maximizing Drops, Gil & EXP: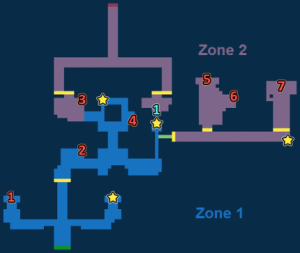 The Water Shrine is a two zone dungeon, in order to maximize your drops, stay in Zone 1 until you have collected 4,820 Gil, and then stay in Zone 2 until you have collected 11,188 Gil and then defeat the boss.
Drops: Abominable Wing, Allure Powder, Aqua Pearl, Beast Meat, Book of Ruin, Deepsea Bloom, Esper Cryst, Esper's Tear, Farplane Soul, Gaia's Tear, Glowseeds, Litrock, Luminous Horn, Pearl of Wisdom, Rainbow Needle, Raptor Feather, Rockbeetle Husk, Scripture of Time, Seed of Life, Talmonite of Life
Collection Points: Iron Ore, Silver Ore, Mythril Ore, Fire Cryst, Fire Megacryst, Ice Cryst, Ice Megacryst, Earth Cryst, Earth Megacryst, Wind Cryst, Water Cryst, Light Cryst,  Light Megacryst, Dark Cryst, Dark Megacryst, Lightning Cryst, Lightning Megacryst, Magicite Shard, White Magicite
Enemies: Aqua Elemental, Merrow, Objet d'Art, Ogre Mage, Sea Ibis, Sea Scorpion, Undine, Wrigglewater
Boss: Gespenst
Gespenst is immune to all status ailments, is weak to Holy and Lightning, is resistant to Water and can be hurt by cure spells and instantly defeated with Raise or Phoenix Down.
Item/Treasure Chest Locations: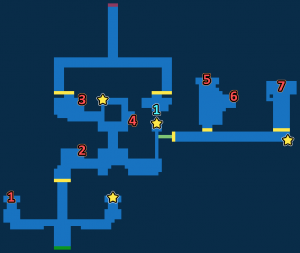 | | |
| --- | --- |
| Treasure Chests |   |
| 1 | Recipe for Lunar Curtain |
| 2 | Blue Megacite |
| 3 | White Fang |
| 4 | Elixir |
| 5 | Angel Ring |
| 6 | Star Quartz |
| 7 | Star Quartz |
| 1B | Recipe for ATK +10% (Silver Chest, Needs Magic Key) |
Recipe for Lunar Curtain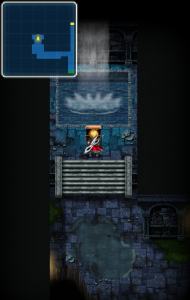 Collection Point 1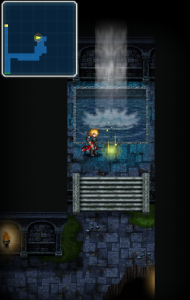 Blue Megacite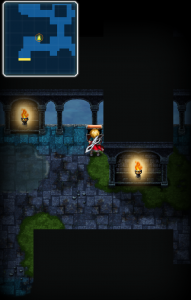 White Fang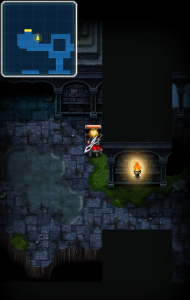 Collection Point 2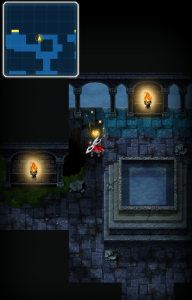 Elixir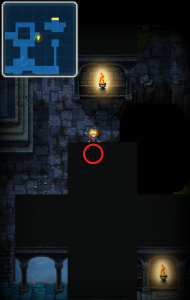 Collection Point 3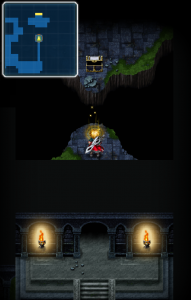 Angel Ring
Star Quartz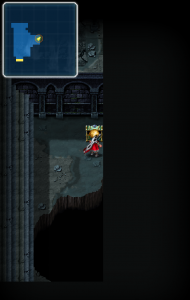 Collection Point 4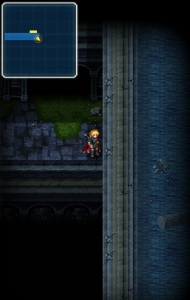 Star Quartz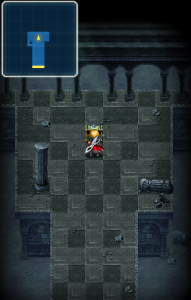 Recipe for ATK +10%