Final Fantasy: Brave Exvius Lake Dorr [Item Locations]

This might be a scenic area to have a picnic or take the family on a vacation to if you don't mind the monsters, polluted lake, hidden and abandoned shrine and giant worm rampaging about. Being the final exploration of Olderion until part two comes out, Lake Dorr was a surprisingly cool exploration and one of the few with a neat story cut scene. Check out the guide below to make sure you found all the hidden gems buried at the bottom of this lake.
 Exploration Stats:
| | | | | |
| --- | --- | --- | --- | --- |
| Energy | Battles | Gil | Unit Exp | Rank Exp |
| 11 | 30 | 10894 | 64703 | 493 |
How to maximize EXP: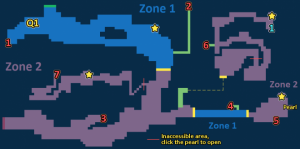 Lake Dorr is a two zone instance, meaning in order to maximize EXP you have to defeat all the monsters in both zones. To do this, defeat monsters in Zone 1 until you have collected 3912 Gil, then defeat monsters in Zone 2 until you have collected 10203 Gil in total and then defeat the boss.
Drops: Allure Powder, Beast Meat, Book of Ruin, Broken Blade, Chromatic Ooze, Corpse Fly, Crimson Tear, Deepsea Bloom, Dragon Heart, Earth's Core, Esper Cryst, Dragon Heart, Esper's Tear, Farplane Soul, Gaia's Tear, Glowseeds, Green Fluid, Heaven's Ash, Litrock, Luminous Horn, Mystic Ore, Pearl of Wisdom, Quality Parts, Quality Stone, Rainbow Needle, Rockbeetle Husk, Scripture of Time, Seed of Life, Sparkling Stone, Talmonite of Life, Tough Scale
Collection Points: Iron Ore, Silver Ore, Mythril Ore, Fire Cryst, Fire Megacryst, Lightning Cryst, Lightning Megacryst, Wind Cryst, Wind Megacryst, Magicite Shard, Magicite, Orange Magicite, Orange Megacite
Enemies: Sleepy, Ghoul, Sea Scorpion, Aqua Elemental, Killer Fish, Shark, Bas-relief, Skuldier, Objet d'Art, Undine
Boss: Flood Worm

Other Locations for Flood Worm

Location
Lv
HP
MP
Lake Dorr – Exploration

Boss Battle

52
180000
250
Flood Worm is immune to poison, silence, petrify, gravity, water and stone and is weak to lightning.
Item/Treasure Chest Locations: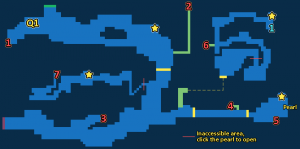 | | |
| --- | --- |
| Treasure Chests |   |
| 1 | Light Curtain |
| 2 | Star Quartz |
| 3 | White Megacite |
| 4 | Thunder Spear |
| 5 | Mythril Shield |
| 6 | Gale Key #1 (Sonic Knuckles) |
| 7 | Recipe for Mythril Axe |
| 1B | Recipe for Curaga (Silver Chest, Needs Magic Key) |
 Light Curtain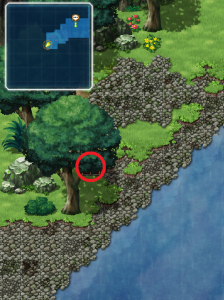 Collection Point 1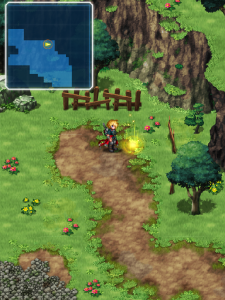 Star Quartz
White Megacite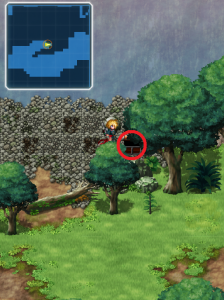 Thunder Spear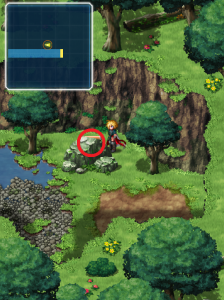 Mythril Shield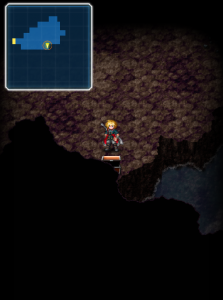 Collection Point 2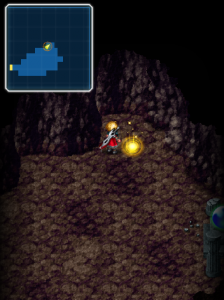 Pearl (Make sure to activate!)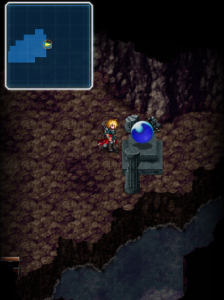 Gale Key #1 (Sonic Knuckles)
Recipe for Curaga (Silver Chest, Needs Magic Key) &  Collection Point 3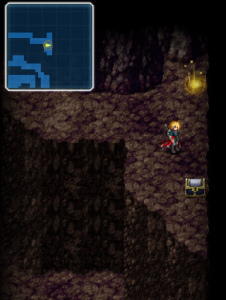 Collection Point 4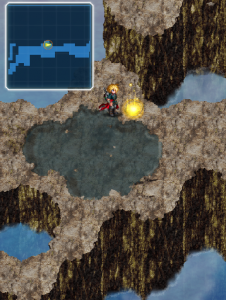 Recipe for Mythril Axe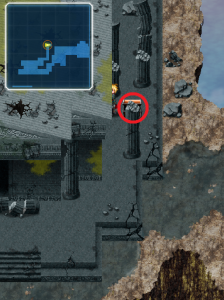 Quest involving Lake Dorr
Gotta Love the Baby!
Objective 1: Talk to the person here, then go back to the quest starter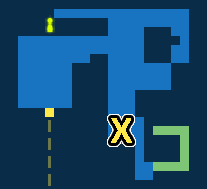 Objective 2: Find the pure water here in the Lake Dorr Exploration
Reward: Star Quartz

Quest starting in Lake Dorr
Community Service
Objective: Kill sharks in the area marked A, B, and C, and then return to the quest starter.
Reward: Ice Shield

Statistics:
Type: Armor (Heavy Shield)
Stats: DEF+36
Resistance: Ice (+50%), Fire (-50%)