Final Fantasy: Brave Exvius Grandshelt Catacombs Exploration [Item Locations]

The Grandshelt Catacobms Exploration is the 4th map you can wander around for goodies. It is a much larger map than your previous ones.
| Energy | Gil | Battles | Unit Exp | Rank Exp |
| --- | --- | --- | --- | --- |
| 5 | 152 | 23 | 4532 | 101 |
Drops – Chromatic Ooze, Beast Meat, Crimson Tear, Life Orb, Gaia's Tear, Book of Ruin, Luminous Horn, Esper Shard, Quality Parts, Esper Cryst, Seed of Life, Green Fluid
Collection Points – Lumber, Copper Ore, Fire Cryst, Lightning Cryst, Wind Cryst, Dark Cryst, Magicite Shard, Black Magicite
Enemies – Wild Rat, Yellow Jelly, Green Soul, Zombie
Boss – Architeuth, Tentacles x 3
Item/Treasure Chest Locations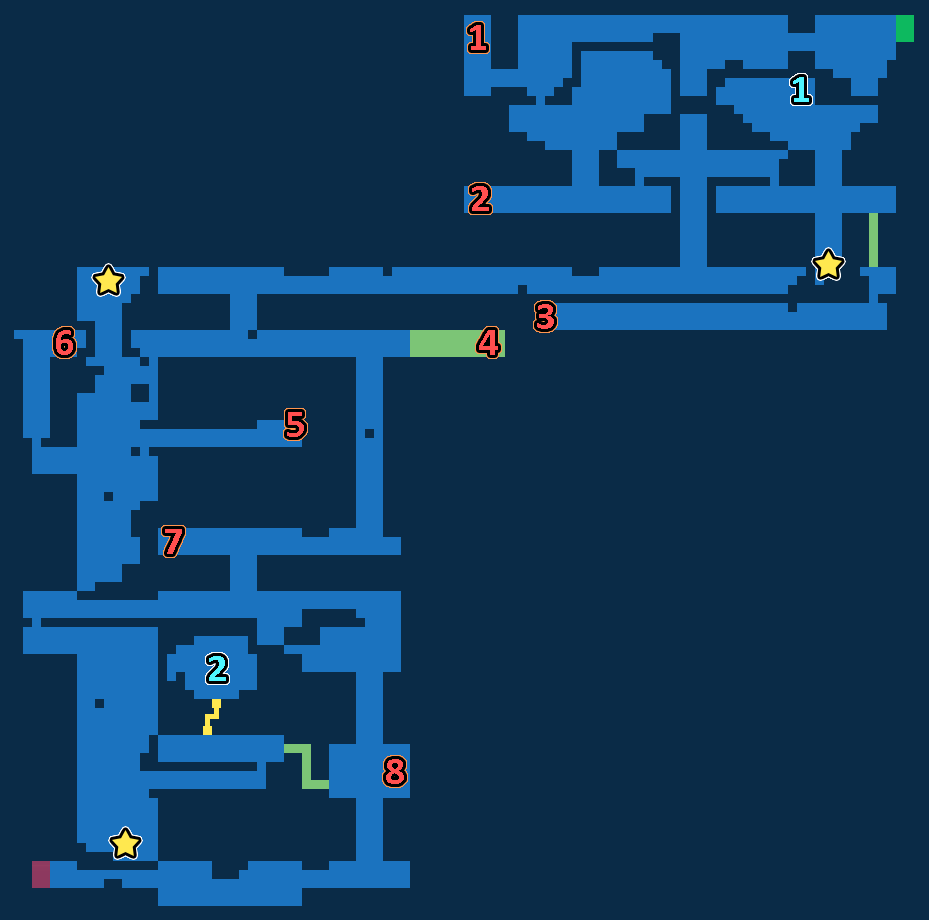 | Location | Treasure Chest |
| --- | --- |
| 1 |  Leather Whip |
| 2 |  Bronze Mace |
| 3 |  Iron Gloves |
| 4 | Star Quartz |
| 5 |  Battle Axe |
| 6 |  Phoenix |
| 7 |  Recipe for Bronze Helm |
| 8 | Recipe for Javelin |
Silver Chest [1] – Recipe for Barwater
Silver Chest [2] – Recipe for Barthunder
Location 1 – Go left all the way to get your first easy chest that contains a Leather Whip, which gives ATK+17 and a 5% chance to paralyze.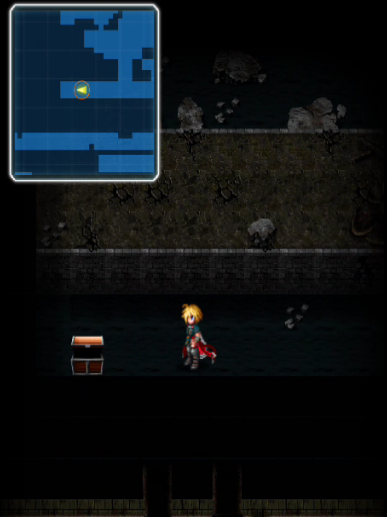 Location 2 – From location 1, head down the stairs and turn left to find a Bronze Mace, which gives ATK+14.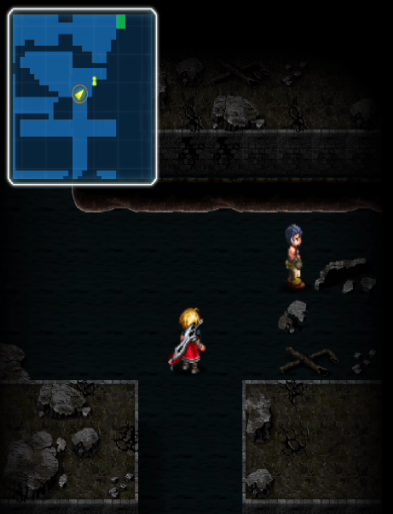 Hunt for Model Airship Quest– Speak to the NPC for this quest that you get from Royal Capital Grandshelt.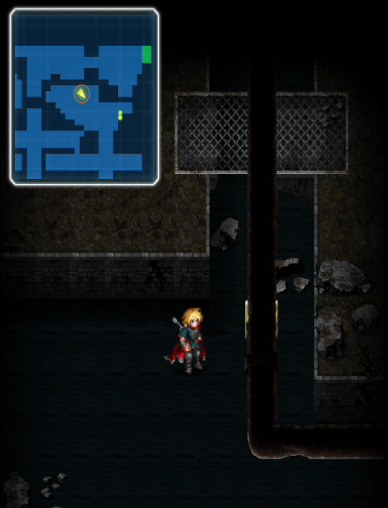 Silver Chest [1] – It is easy to miss since its blocked by a pipe! You do need a magic key for this though. It contains a recipe for Barwater.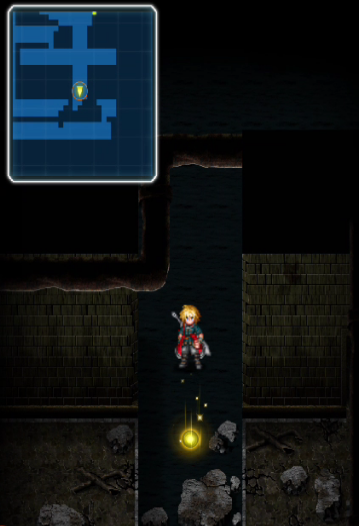 Collection Point 1 – This is just south of the silver chest location. You can't miss it!
Location 3 – Check the red arrow to get access to the secret path that leads to a pair of Iron Gloves, an accessory that gives DEF+5.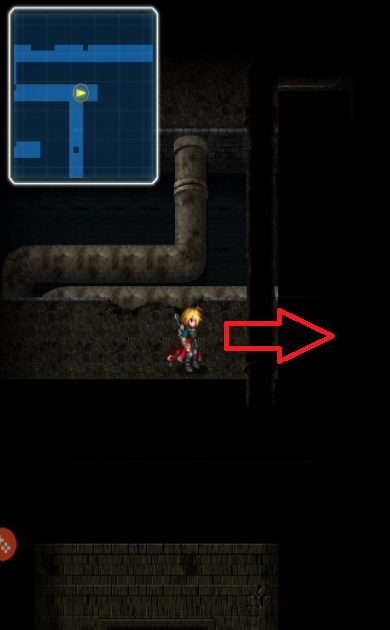 Location 4 – Head to the left side of the map. Go down and take a right on the first path you meed. Then check the path on the right to enter a secret room for a Star Quartz.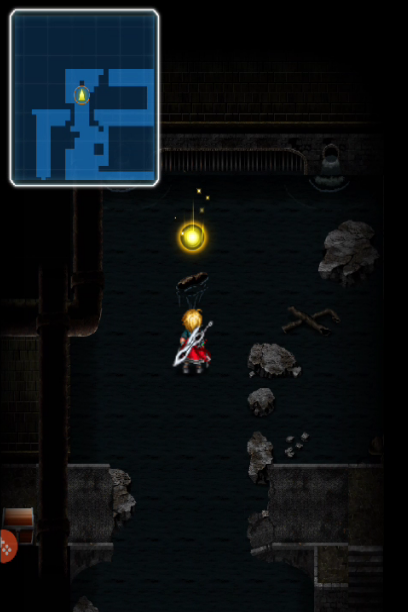 Collection Point 2 – Head to the left and go north from location 4 to find your second collection point.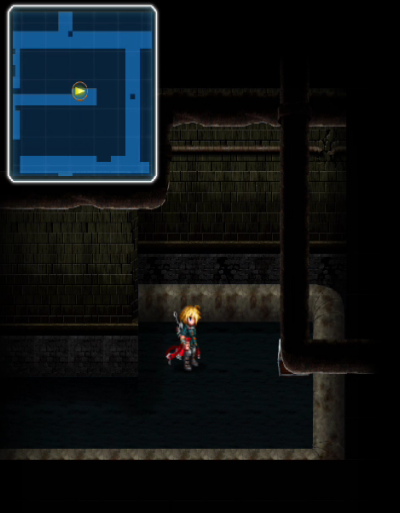 Location 5 – Head south and then make a right to find a sneaky chest blocked by a pipe. Check the chest for a Battle Axe that gives ATK+28.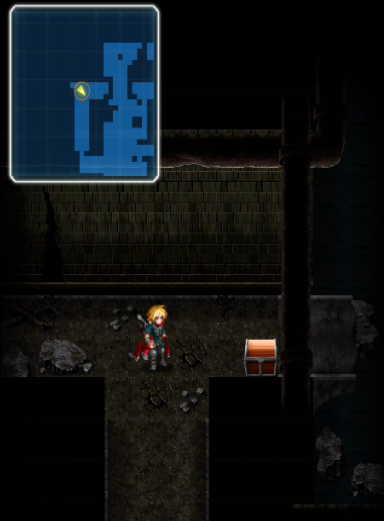 Location 6 – Head east of location 5 and go up to get a Phoenix Down.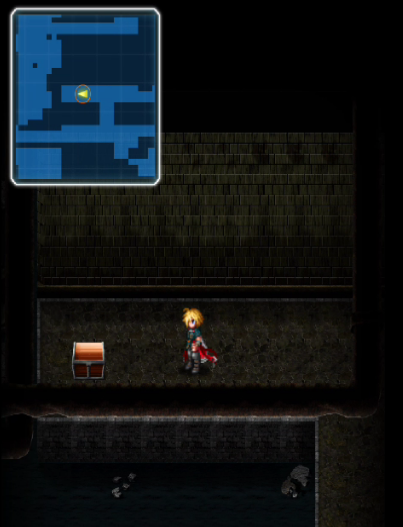 Location 7 – Backtrack to location 4 and go south and take a left to get a recipe for Bronze Helm.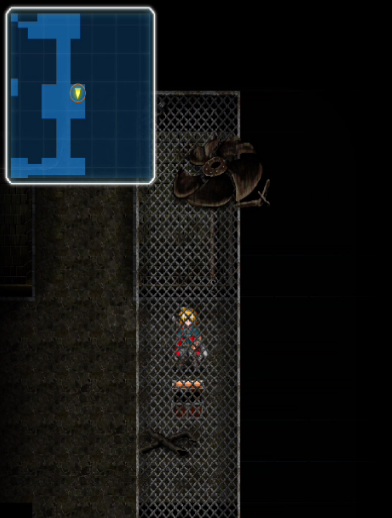 Location 8 – Go west of location 7 and move south to find a recipe for Javelin.
Silver Chest [2] – From location 8, go to the left to check a secret path that leads to a room that contains the silver chest. You will have to move left and up to get access to the secret room. This contains a recipe for Barthunder.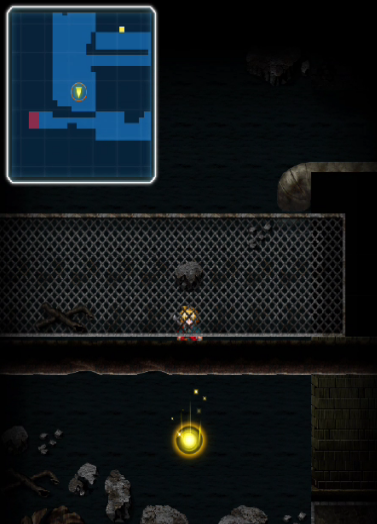 Collection Point 3 – The last collection point is to the left of the secret room.